Amazon Prime Day 2017: Revenues Gained, Lessons Learned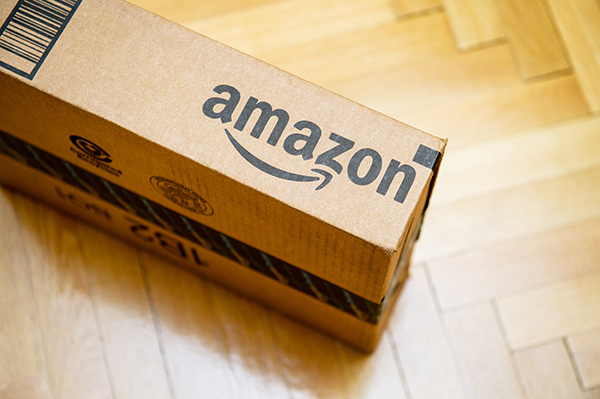 Amazon Prime Day's 2017 shopping event marks the third year that Amazon fans were able to participate in the infamous shopping holiday that they're rumored to set their alarm clocks for.
According to several outlets, this year's shopping holiday was an overwhelming success. In fact, CNN Money reports:
The tech giant on Wednesday reported record sales for its third annual Prime Day, beating out its numbers for previous Black Friday and Cyber Monday shopping periods. In fact, Prime Day sales were higher than both shopping holidays combined in 2016.

Prime Day, which kicked off on Monday and offered 30 hours of deals, experienced a sales uptick of more than 60% compared to last year. The company also added more Prime members in one day than ever before. Amazon required shoppers to be Prime members to participate in the sale.

While it didn't give specific figures, Amazon (AMZN, Tech30) said "tens of millions" of Prime members bought something on Prime Day this year, up more than 50% than last year.
Challenges that new Prime shoppers face
Although the event has garnered seasoned shopping pros, the purpose of the event is to also attract new event shoppers. With this in mind, there are specific challenges that the new shoppers are faced with overcoming in order to participate fully in the event:
1. Must be an Amazon Prime member
Although annual Prime Day sales have taken place for a couple of years now, there are still consumers who are exposed to Amazon's heavy promotion of the event, only to realize that they can't take advantage of the deals, because they're not Prime members.
But here's the good news: Amazon now offers monthly subscription plans, in addition to their flagship yearly subscription plan (Current plan fees are listed on Amazon's website).
2. The best deals were (and will be) scored on the Amazon app, and through Alexa.
Of course, this is a challenge for consumers who are restricted to only using PCs and Macs. They won't be able to download the apps that are produced for use on mobile devices.
3. Shoppers practically need to stalk the apps (and the site) for deals.
Many deals appear on the site an entire two hours before officially being advertised.
In addition, Prime day shoppers in the know are already on the case, ready to swoop in on deals like retail vultures at a feast! And since the inventory is restricted to a first-come-first-serve basis, when the all of the inventory has been purchased, then that particular deal is done, and shoppers who missed out on the deal are out of luck.
4. Amazon products enjoy the deepest price-slashing.
That means that the consumers looking for the best price deals might not enjoy them if they're not in the market for one of Amazon's branded products, such as the Kindle, or the Echo.
However, it's been reported this year that electric toothbrushes were discounted almost on par with Amazon branded products, for those who wanted to upgrade their oral hygiene on a discount!
Were issues from previous years corrected this year?
To say that the first Prime Day event in 2015 fell short of expectation and intention is an understatement! Not only did many things turn out wrong, but from a branding perspective, many of the issues that arose that year were downright embarrassing for the online retail giant!
I wrote about the first Amazon Prime Day event for 2015. Here's some of the highlights that I reported:
Unfortunately, while Amazon is in fact still the reigning king of all things eCommerce, its brand wound up looking like a court jester last year when it unveiled its first annual Amazon Prime Day sales event, held July 15th, 2015.

There were reports of Amazon Prime shoppers who set their alarm clocks (or in some cases, stayed up through midnight on the morning of the event) to score the most fabulous sales deals…only to learn that many of the items were't as deeply discounted as they were lead to believe.

In some unfortunate cases, there were products that were simply discounted by pennies! Nothing quite angered Prime Day shoppers more than waiting for so-called sales than learning that the inventory available for the promotion was highly undesirable!

Many angry Prime members vented on Twitter, likening the inventory to shopping at a garage sale. One angry Prime member's tweet went viral after proclaiming that the bait-and-switch feel of it all was akin to their grandmother offering them candy from her dish, only for them find raisins and sugar-free salt water taffy!

This came down to an all-out inventory management fail! Prime members complained that there was no inventory left that they'd consider worthy of a purchase. Or worse, they complained about landing pages that weren't being updated with inventory quantities in real time.

In turn, angry Prime members rewarded Amazon's PR team with the #PrimeDayFail hashtag on social media outlets!
Whew! Needless to say, the powers that be realized that something had to be done to turn things around, and fast! In addition to the event's branding fail, there were issues, such as:
Late deliveries
Tech issues on the website
Specifically, shoppers found that after selecting products for their online shopping carts, there were shopping cart and payment processing malfunctions. But fortunately for all involved, it was reported that all of the previously-mentioned issues were corrected in time for the successful 2017 Prime Day sales event.
Tagged Amazon, Amazon Prime, Amazon Prime Day, Prime Day