Google Shopping : 3 Steps for Sweet Success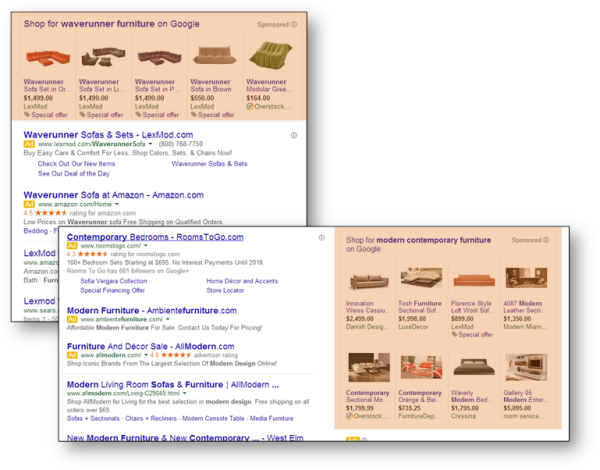 Remember earlier this year, when Google announced that they were changing the game for retailers using Google Shopping…again?
But how much time have you put into creating your transition plan for the new Google Shopping campaign format? 
The key to having any sort of success lies in having a strategy for implementing the necessary elements. So, you need a strategy if you want to make a smooth transition, minimize lost traffic, and potentially gain more sales through this streamlined campaign.
When it comes to creating sweet success with Google Shopping, the first tip for every retailer is to start early. Don't let Google automatically upgrade your PLA campaigns. Imagine increasing your Google Shopping sales by 343%…one retailer had huge success by making the transition early.
As you get started, use these three steps to get your new Shopping campaigns going on the right track:
Step One: Check Product Data Feed Requirements
Google maintains a set of product feed requirements that are the heartbeat of any Google Shopping campaign. If your product data feed is disapproved, it can be detrimental to your traffic – literally, all your Google Shopping traffic will cease until you bring your product feed up to par with Google's requirements. So, check your Google Merchant Center products overview to ensure your feed is not 'Disapproved' or 'Awaiting Review'.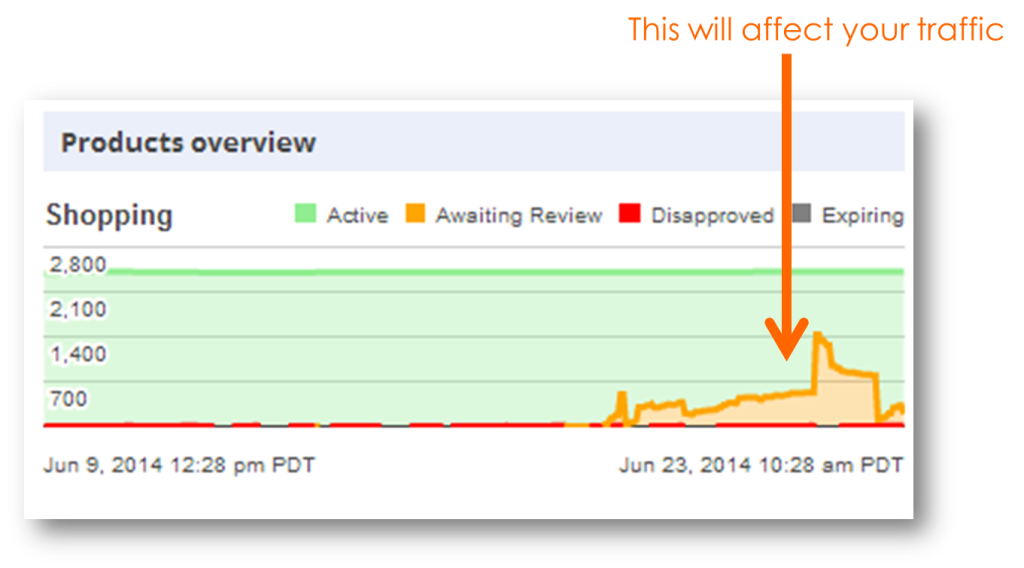 It is imperative that ecommerce retailers stay up-to-date with product feed requirements and changes as they come out. Beyond meeting requirements, retailers can optimize key elements of their product data feed to ensure products are showing for relevant search queries.
Product Titles

– Starting September 30th, Google will index up to 150 characters of a product title (this is more than double the 70 characters indexed in the past).

Product Descriptions

– Another change to feed requirements, Google will be reducing the characters indexed within the product description. Google will index up to 5,000 characters of a product description. However most retailers only use 300-500 characters, so there is one area of improvement for many online retailers.

Product Images

– There are no changes to image requirements, but having a crisp clean product image will improve your chances to win the click. Product images with multiple products or dark backgrounds can detract from the product listed in the ad. So, keep the images clean and specific to the product
Step Two: Create a Custom Labels Strategy
The Shopping Campaign format allows for only 5 custom labels for grouping products within a product feed. This is much lower than the unlimited 'adwords_grouping' or 'custom_category' options from the legacy Product Listing Ad campaigns. So, you need to have a strategy for leveraging these 5 labels.
Some popular custom labels include:
Step Three: Use the Industry Benchmark Data
Finally, Shopping Campaigns have industry benchmark data, so you can see important performance metrics like benchmark costs-per-click (CPCs), benchmark click-through-rates (CTR), and impression share. Google aggregates this benchmark data by industry. You can use these performance indicators to gauge areas of opportunity.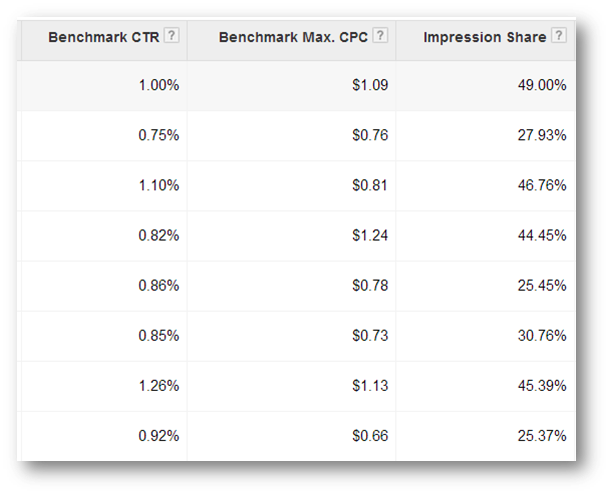 Once a campaign collects enough data, the benchmark data can help you make important bidding decisions and other optimization efforts for their product ads. For example, maintaining a high impression share for top converting products ensures those products will have every opportunity to win a click. The benchmark CPCs help with setting product bids. Benchmark CTR will show how well product ads are performing compared to the industry averages.
The Bottom Line
Google Shopping is a must-have campaign for online retailers. As the formats shift and change, you need to understand how and when these will affect their bottom line. Having the right team to handle the ebbs and flows of these campaign changes can mean the difference between being profitable…or not.
Are you using Google Shopping campaigns? What has your experience been with them?