7 Quick SEO Fixes to Implement in Q2, 2015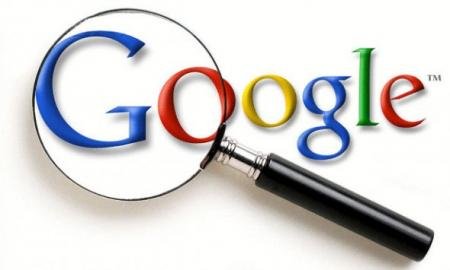 SEO is irritating.
Horrifying.
And confusing, to say the least.
It doesn't matter how much work you put into it, your organic rankings never cease to fluctuate.
That's because search engines keep updating their algorithms, introducing new ranking factors and devaluing others.
Change is the unfortunate nature of SEO. And the only thing you can do to maintain your rankings is to keep complying with what search engines expect from your site.
Here are 7 quick SEO fixes you should implement in Q2 2015.
#1. Take the Mobile Friendliness Test
In just few weeks, on April 21st 2015, Google will start using mobile compliance as a ranking factor. According to the announcement, these changes will launch for mobile searches in all languages worldwide and "will have a significant impact on search results".
With this new, mobile algorithm, users will find it easier to get search results optimized for their devices.
At the same time, if your online store isn't mobile optimized, it might disappear from mobile search results altogether.
Mobile search currently makes up around 30% of total organic traffic. It is, however, growing rapidly and at times, even exceeds desktop. On last year's Thanksgiving weekend, for instance, mobile traffic accounted for 52% of total Internet traffic in the US.
To find out if your site passes the new algorithm's criteria, be sure to take  Google's Mobile-Friendly Test.
The tool will analyse your site and assess if the site is mobile friendly. If so, you have nothing to worry about. If not, you should consider improving your mobile or responsive theme.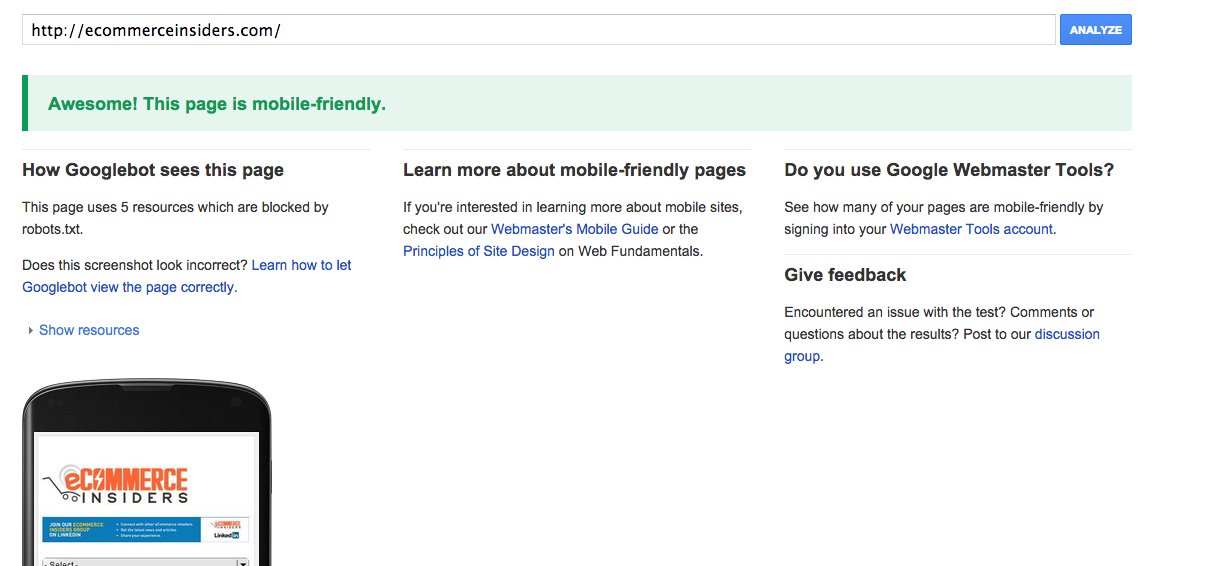 #2. Expand Content on Category Pages
Category pages are often an overlooked ranking opportunity.
For instance, they typically don't contain enough content to rank high in search.
Consider expanding the content on your category pages beyond just list of products and prices:
Add a headline which includes the main keyword.
Write a proper introduction. Explain the benefits of products and how they can help a visitor overcome their problem.
Explain the product category. Are there different subcategories within this category? Even if you don't separate them into individual pages, explain what they are and differences between them.
State your USP. Are you offering any incentive to buy from you – free shipping or coupons? Mention that in the copy. It will not only help you expand its length but also communicate why a customer should buy from you from their first point of contact. This will help overcome any other objections that prevent customers from buying from you.
#3. Add Canonical Tag to Eliminate Duplicate Content
Duplicate content is a serious issue in ecommerce.
For instance, your ecommerce platform might create URLs variations based on different variables like colour, size etc.:
http://mystore.com/category/tshirts/ (main page)
http://mystore.com/category/tshirts/?sort=price (users viewing products ordered by price)
http://mystore.com/category/tshirts/?sort=colour(products sorted by colour)
http://mystore.com/category/tshirts/print (print only version of the site) and so on.
Even though they point to the same page, search engines will interpret each as a duplicate.
And penalize the site for that.
The best way to overcome this is by implementing a canonical tag – a little piece of code telling a search engine which is the original version of the content that it should display in search results.
For more information, check out my guide to canonical tagging here.
#4. Update Top Product Descriptions
Your product pages might already rank well.
But some could probably rank even better.
One quick fix to improve SERP position is to update your product descriptions.
Pick 5-10 of your top selling products and rewrite their product descriptions:
Include more keywords in the copy.
Add sections explaining the product in use. This could make the description more relevant to semantic searches.
Add more reviews. Apart from showing proof that a product works, reviews often include keywords and phrases you would like the product to be found by.
Offer downloadable manuals or information sheets. This could make the page relevant to people searching for them.
#5. Test Schema-Rich Snippets
Schema markup helps a search engine deliver more information to users. It's a piece of code through which you tell a search engine to display certain product information like price, availability, reviews and even image in organic listings.
Even though using schema has no direct effects on rankings, having your search listings expanded with additional information will make them more attractive for users to click.
Use Google's Testing Tool to find out if your rich snippets display the right information.
#6. Test Page Loading Time
It's a little known fact, but page-loading time is one of search engine ranking factors.
As Brian Dean from Backlinko points out:
"Both Google and Bing use page loading speed as a ranking factor. Search engine spiders can estimate your site speed fairly accurately based on a page's code and filesize."
What's more, page-loading time can also affect conversions.
Not long ago Kissmetrics discovered that a 1-second delay in loading time could cause up to 7% reduction in conversions.
Therefore, check your site's loading times. Use Pingdom's free website speed test tool to assess how fast your pages are loading and what files or elements might be causing any delays.
#7. Review Your Link Profile
Since launching the Penguin update in 2012, Google has been ruthlessly penalizing sites that have cheated their way to search results with unnatural and spammy links.
But the problem is that often those bad links happen without your involvement.
A low quality site might have scrapped your content and uses it along with a reference link pointing back to your site. Or an article you wrote might receive mentions or pingbacks from poor quality sites, and so on.
Use Majestic SEO to review your backlinks profile to spot any potentially dangerous links. If there are any, use the Google disavow tool to let the search engine know which links it should ignore.
(If you've never used the tool, watch these Majestic SEO video tutorials.)
And check out this post for an overview of how to use the Google Disavow Tool.
Conclusion
SEO is constantly evolving. Strategies that work today might not necessarily be valid in the future. Therefore to maintain your rankings, you should constantly implement changes to your site to comply with latest Google algorithm changes.