25 Email Marketing Tips You Can Steal & Use Today (Part 2)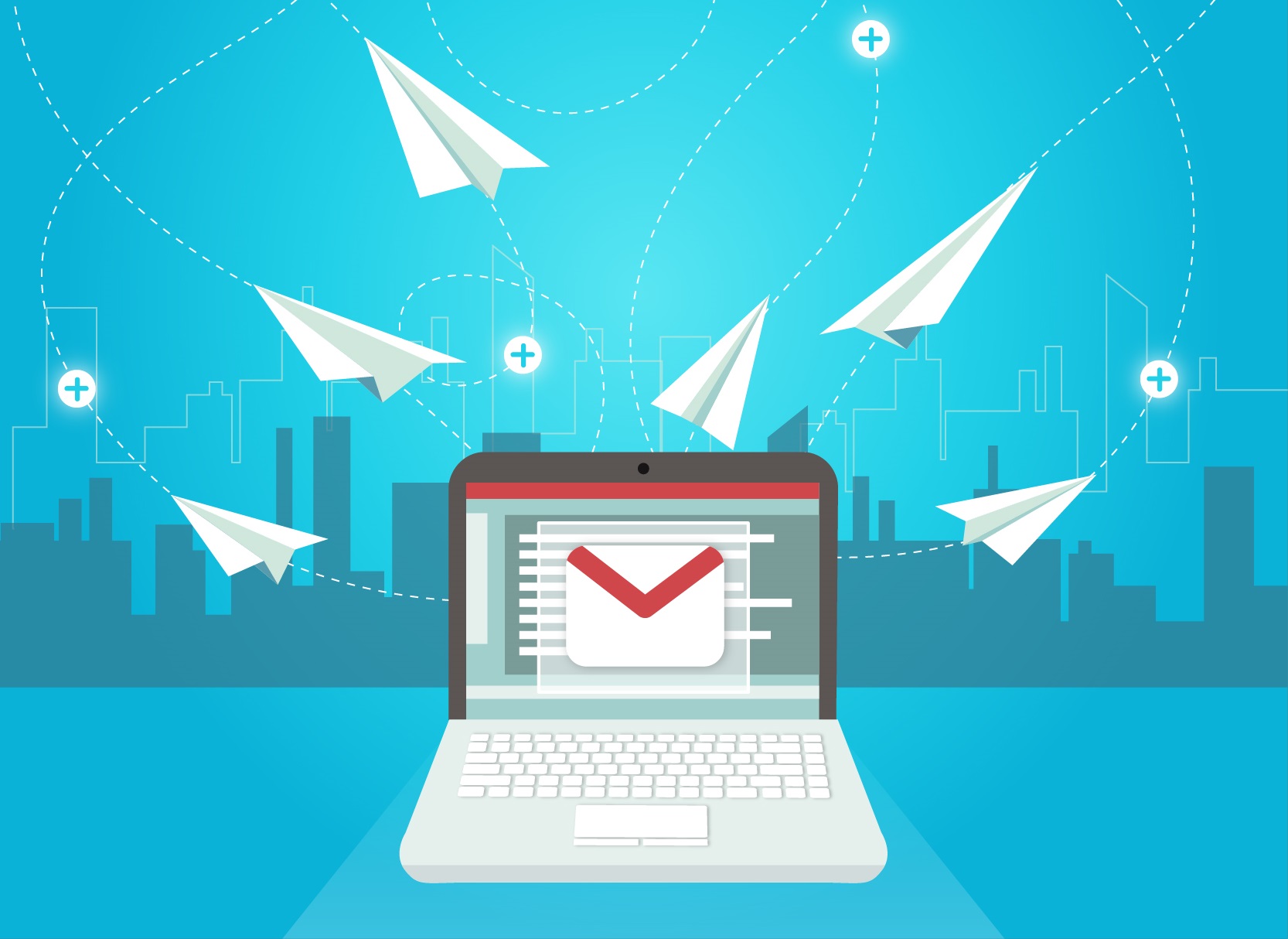 (Psst – if you haven't read part one of this serious, you can do that here!)
In part two we're going to waste no time and dive straight into sharing some crazy effective email marketing tips that you can put to work for your business today.
14. Make Sure Your FAQ's are Fun and Full of Valuable Information
When someone finds themselves on your FAQ, this usually means they have a specific question and are seriously considering buying your product.
Don't just treat your FAQ as a way of avoiding repeatedly answering the same question. Use it to share your brand voice and message, build credibility, and answer the questions floating around in your customer's head which are keeping them from hitting the buy now button.
If you include jump links in your FAQ, when you get a question you have answered there you can send your customer to a link straight to the right place.
15. Build Authority, Become the Leader, Break News – Then Email About It
Staying up to date with what's going on in your industry – and sharing that with others while including your own viewpoints – quickly helps to establish you as a voice in your niche.
With so many stores lacking credibility or any real unique value, positioning your brand as one that should be listened to because it stays ahead of the curve gives your readers yet another reason to listen to and trust you. 
Whenever you write a post that you know will spark interest and debate make sure you email your list to let them know.
16. Upsell, but Don't Overdo It
The art of the upsell is all about relevancy to the product that originally caught your customers attention and interest.
The best time to get your customer spending is when they're already doing it, but you can damage credibility and lose sales by being too pushy and forceful with other offers. Make sure any offer or upsell you present has clear correlation with what they've already just bought.
Smart brands use upsells, but they use them wisely and where they make sense.
17. Send Abandoned Cart Emails
How frustrating is it when you spend a ton of time driving traffic to your website, you get a customer onto your sales page, they add a product to their cart, and then… nothing.
Crickets. No sales, and no reason why.
Setting up an abandoned cart sequence doesn't need to be hard or time consuming – and you shouldn't start with the offer of a discount either.
Send your first reminder within 4hrs of the cart being abandoned, then a further reminder 24hrs later, with a 3rd and final reminder offering a discount if they check out. If you can, make this a time sensitive discount coupon.
18. Split Test and Optimize Your Sign Up Boxes
Testing is where you get to take what's working in your business and 10x it. But it's time consuming and requires you to get a handle on your numbers – that's why many people avoid it.
To take some of the pressure out of testing, I highly recommend only a maximum of two things at a time. You also need to give yourself a testing period that allows you to get enough data.
Test your opt-in box copy, offer, placement, colours, and pop-up. Just don't do it all at the same time.
19. If People Save Wish-Lists, Remind Them
If you have a wishlist plugin operating on your website and your customers are actually using it, in effect they're telling you which of your products they want and like.
Use email marketing to reach out and remind them of these wish-lists. If you've only got a few users you can do this manually and individually, allowing you to start a real time conversation with your customer that may or may not convert into a sale. But one thing it will do is, prove there's very much a human element to your brand and business.
20. Remind Your Customers to Leave Product Reviews
Credibility, credibility, credibility. Nothing is better for a new store or small business like the honest reviews of others.
How many times have you bought something online because of its ratings and reviews?
Amazon wouldn't be the behemoth that it is today if not for it's heavy focus on customer reviews leaving impartial feedback. Make reviewing your products quick, easy, and beneficial to your customer.
21. Seek Out Free List Building Opportunities
Seek out small to medium sized blogs that have an active and engaged audience of your ideal customer and offer to create content for them. Make sure this is a site that agrees to let you have an editorial link, and make your link go to a signup landing page with an interesting offer.
Although time consuming, this is one of the best ways to build an email list leveraging other businesses existing audience.
22. Be That Company Who Replies Back
Customers are so used to being treated as commodities that they're often shocked when a business treats them as an individual, and shows that they listen to them and value their feedback.
Be that company who replies to everyone who makes contact with you.
While this level of personal customer support is not feasible to sustain as you grow bigger, as a small store, this approach will win you brand fans, help you shape the way customers see and talk about your business, and help you get clear very quickly about what your customers both want and need.
23. Give Away Something Actually Worth Winning
A free giveaway that's obviously valuable is a great way to drum up buzz and interest in your brand, and your mailing list is quite simply the easiest most effective way to get the word out.
Ask yourself this: What can I do to get my mailing list subscribers sharing this offer so I get even more email sign ups?
Try and build virality and user generated growth into everything you do. Even if you start your giveaway on Instagram, make sure you mail your list and tell them about it.
24. Surprise Customers with Free Store Credit
Surprise your customers by giving them some free credit to spend within your store, but do it a little differently and create a pattern interrupt.
Take this example from Mark Macdonald from Petflow. He sent an email to his existing customers with $4.25 in store credit to use within 24 hours.
While I don't know the outcome of this mailing, considering how strong our aversion is to loss, I'm fairly sure this store credit moved the needle far more than your typical 10/15% discount email would.
25. Reactivate Dormant Customers
Reactivate dormant customers who haven't purchased from you or opened your emails in quite sometime, by doing a bold mailout to remind them that you exist.
Remember, it's a lot easier to make a sale from someone who has already purchased from you, than it is to constantly be bringing new customers into your sales funnel in the hope that they will purchase.
And that's it for this two-part series! Whether you're just starting out or have been email marketing for a while, we're 100% sure there's a tip here that you haven't tried yet.
What's working for your brand when it comes to email marketing? We'd love to know in the comments.