25 Email Marketing Tips You Can Steal & Use Today (Part 1)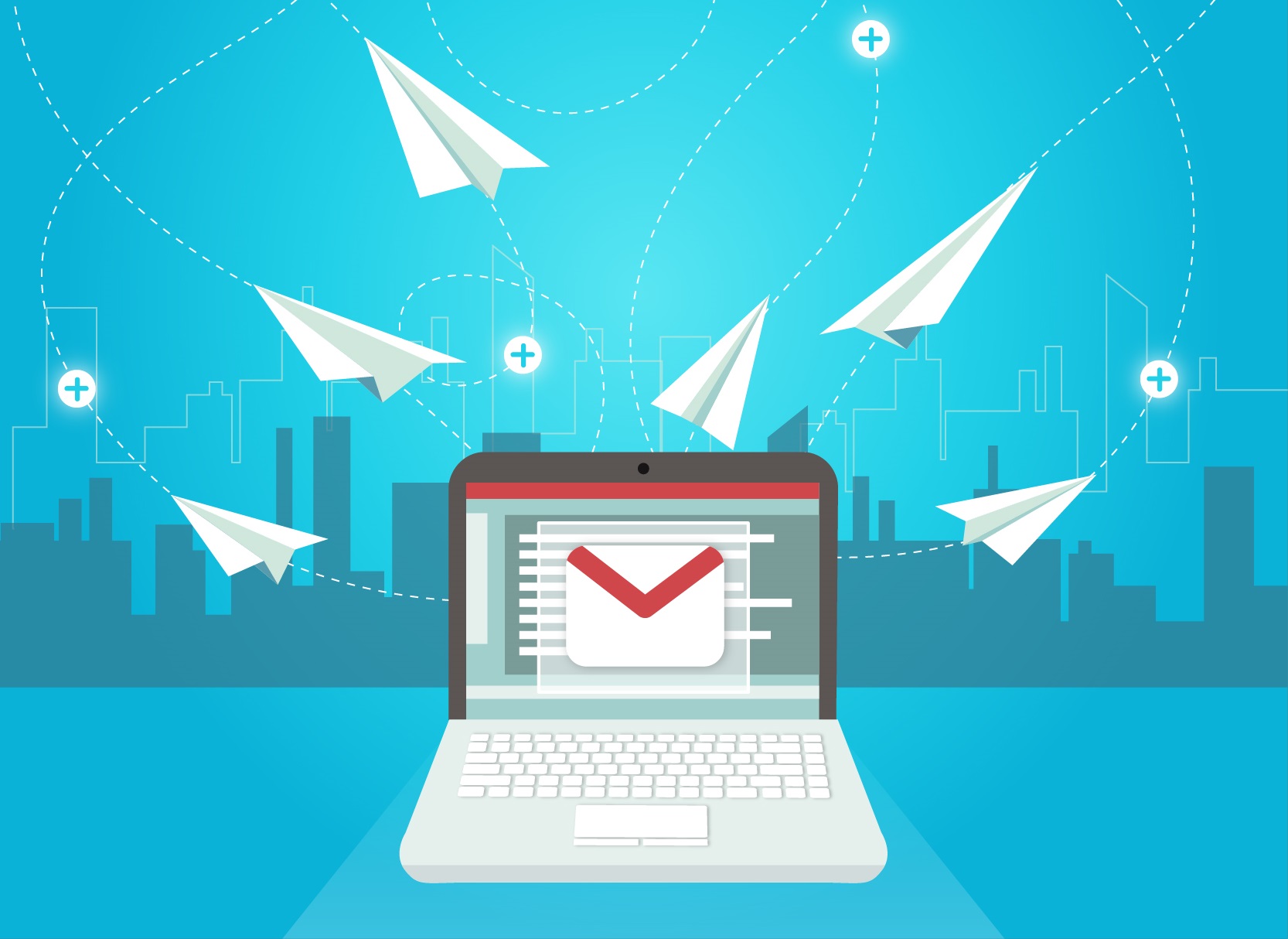 It's the beginning of the year, a time when many business owners are re-evaluating what worked well the previous year, and deciding what they want to focus on in the upcoming year .
If you're serious about increasing the maximum amount of value for each of your customers or subscribers, then a solid email marketing campaign really needs to be part of your strategy.
In this two-part article series you'll discover 24 email marketing tips (many used by the most successful brands and businesses on the planet) that you can steal and starting using in your business today.
This is only part one, but make sure you keep an eye out for part two–where you'll learn even more profit making email marketing tips for ecommerce store owners.
Let's dive in.
1. Send your newsletter consistently
Your email newsletter is different than other campaigns you send to your subscribers. Unlike your typical sales or promotions emails, your newsletter is your opportunity to share personal, behind the scenes, and out of the ordinary content with your audience.
This is your time to create a bond.
While your newsletter format can be made into a template so it's just plug-and-play, this is one broadcast that you shouldn't automate too far ahead of time.
2. Create your mailing schedule and content plan before you start
Every good campaign starts with a well considered plan. Create a list of the important mailing days for your business, including public holidays and traditional sales times. Then plan out what content you'll be sending to your customers in between those core messages.
It's these emails that will build up the "know, like, and trust" factor with your audience.
If you're in the pre-launch stage of your business, you can still build your list and share any new content you publish on your blog before you launch.
3. Set up your autoresponder emails
Email marketing is one of the best ways to convince and influence customers to make an initial purchase from you – and then continue to spend more. There are some core emails that every brand should have baked into their email strategy, and they can 100% automated.
These emails are:
The welcome email – where you welcome your customer, invite them to follow you on your social platforms, and tell them how often to expect to hear from you,
Notification that your customer's product has been shipped to them,
Purchase feedback email – sent a few days after you've posted their product. This is a great way to get customer reviews.
4. Personalize as much as you can
Using your customer's first name is one of the number #1 ways to get their attention. While it can feel a little odd to start addressing someone that you don't know by their first name – as it implies familiarity – it's exactly this familiarly that you build with your audience which will allow you to pass through your customers skepticism and connect with them.
Don't overdo it, and make sure you keep it feeling natural. But if you've asked for your customer emails when they opted-in, then you're losing out on a great opportunity to deepen your bond with your audience if you don't use it.
5. Original content trumps content curation
Content creation is a fantastic strategy for many online store owners, but nothing beats original content that's housed on your own platform. Original content like blog posts, videos, audio, Pinterest content, etc, are a great place to start if you're stuck for ideas on what to email your list.
The great thing is, as this is original, branded content housed on your blog, you're building up familiarity and authority while still directing your customers back to your sales centre – your website.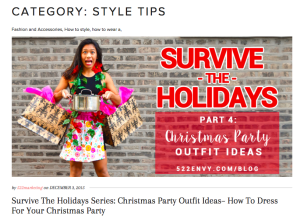 6. Don't forget user generated content
Asking customers to submit pictures or videos of them using or unboxing your products can be useful for much more than the 'feel good' Factor. Why? Well it's one thing to say how good your own product is, it's another thing altogether to have other people singing your praises.
Using user generated content in your emails lets your existing customers do the selling for you, so don't ignore it.
7. Start interesting conversations on your social networks, then invite subscribers to join them
Many new store owners find their Facebook fan pages to be quiet, unpopular places with little activity. But this is primarily because they make their fan pages about them and their products, and not their customers.
Start interesting discussions, run polls, or ask simple questions on your Facebook page, then invite your customers over to your Facebook page (via email), so you can interact with them there. Not only does this get them engaging with you, but it also increases activity on your Facebook page.
The added bonus on this is that, the more activity you can create on your profile the more Facebook will share your posts in the organic newsfeed.

8. Split test your headlines
If your email subscribers don't click through to read your emails then they won't see your offers, and they won't buy them. So your very first goal with your emails is to get them opened.
That's why it's so important to split test your headlines. And I recommend experimenting with this when you've reached as few as 500 subscribers. Send out two headlines to a small segment of your list, and once you see which headline got the most opens, email the rest of your list with this headline.
9. Split test your body copy
Just like with your headlines, sometimes you're not sure what's going to work and you want to test that out-before you email your whole list.
Here are a few things to test:
Pictures versus no pictures
Headlines and mailing times
Length of copy – short copy vs long copy
Link placement, right at the beginning of the copy or at the end of the copy. Embedded link or raw link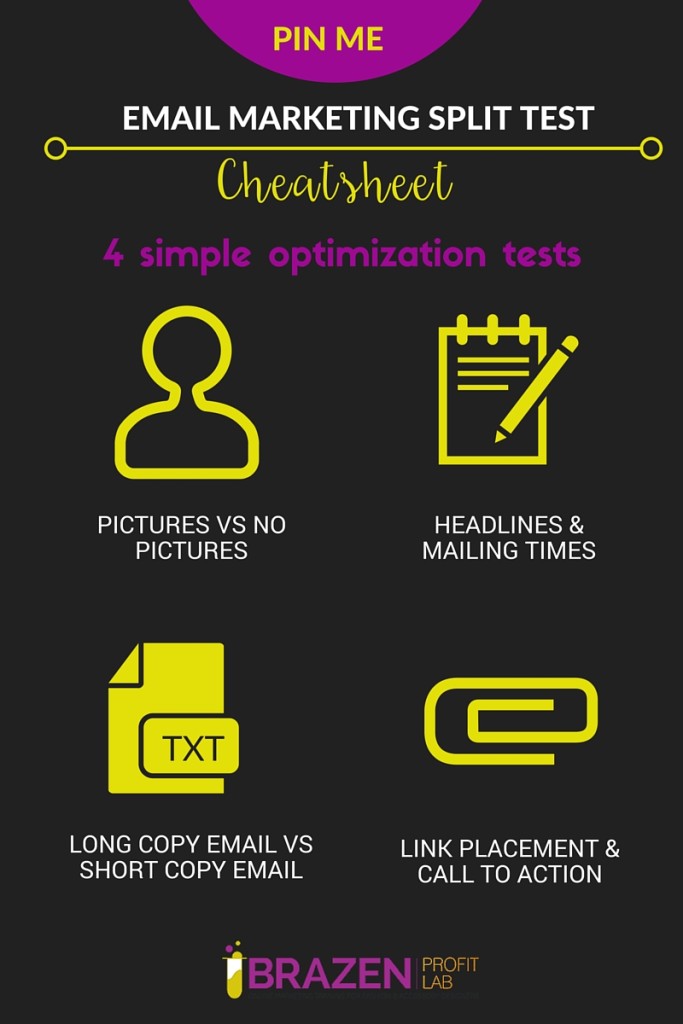 10. Make sure you're optimized for mobile
If you're not considering the mobile experience of your customers, you're ignoring one of the most used channels for interacting with your audience. Fashion email marketing tends to be notoriously graphic heavy, but considering that most graphics won't naturally display when the email is viewed on mobile, many of your customers will never see what you actually promoting.
Make sure you're testing out how your emails are viewed on your customer's devices. Another thing to check is that you don't have any popups or live chat boxes that disable or block your shop's checkout.
11. Keep your brand consistent – even when you email
Developing a consistent look, feel, and tone to your email marketing is essential – but not easy. And this can be made even more difficult if you have different staff and contributors creating your content or writing your emails.
Create a house-guide that helps anyone creating content for your business understand your brand's voice and style. Also don't forget to place a face to your company, as your customers ultimately signed up to hear from the people who run the show.
12. Make how-to videos that answer customers questions
Here's where people start procrastinating with this. They think it has to be some Hollywood production. It doesn't. The most important factor is a good audio and good enough lighting so you can clearly see the content of your videos. Creating these helpful 'how-to' videos will help you in a number of ways:
They are a quick resource to direct customers to when they have questions
They can be transcribed into blog posts and be put onto your site for SEO purposes
They can be posted to your social media profiles
Keep your how-to videos short and sweet, and make sure to have your store logo and or branding prominent. Use videos to draw customers back to your store and to build up trust.
13. Get their birthday, then never forget it
Asking your customer for personal information such as their birthday or anniversary straight off the bat may seem a little bit awkward. But you can ask your subscribers for this information a short while after – especially if you've been focused on truly providing valuable and interesting emails.
This is also a way to see who the most engaged and dialed-in segment of your mailing list is.
We've come to the end of today's email marketing tips, but make sure you stay tuned for the next 11 tips, coming very soon!