How to Optimize Your Pinterest Presence for More Visibility and Sales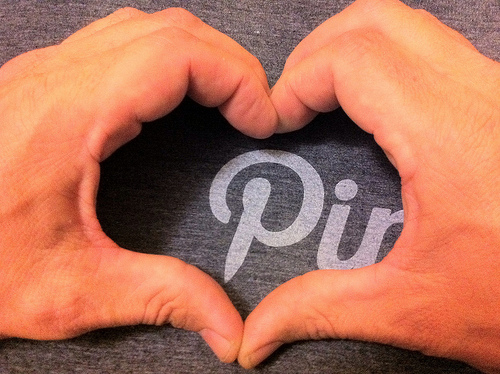 So, you've figured out all the Pinterest basics.
You've even got your rich product pins set up, and you might even be looking at my suggestions for getting into Pinterest ads.
And things are going OK, but you're wondering how to optimize your Pinterest profile to keep the growth going.
Because Pinterest is my number one source for new customers, I've been studying it very carefully (perhaps obsessively).
I'd like to walk you through what I have learned to increase the number of new followers you're getting on Pinterest, maximize the Google SEO value of your Pinterest account, and improve your visibility in Pinterest search rankings.
Tips for Optimizing Your Overall Pinterest Profile
Don't forget to take a look at your profile itself when optimizing your Pinterest page.  Your username is crucial – it should be your brand name ideally and should be easy to pronounce for your staff and customers to tell others.
You also want to make sure your profile has your logo appropriately resized to the site's current standard, 166×166. Set up your Facebook and Twitter connections, and definitely verify your website if you haven't already (you can't use rich product pins nor analytics without this step).
On your Pinterest business account profile settings, be sure that Search Privacy is turned OFF.  This allows you to get a Google bump, courtesy of Pinterest.
And lastly, now that Google can see your account, make sure that you use a clear, keyword rich profile description, as this will show up in your Google listing.
Tips for Optimizing Your Pinterest Boards
Choosing the best collection of boards is key to ensure that your Pinterest account is both 1) engaging to your customers, and 2) easy and enjoyable for you to update and maintain.  Some important considerations:
The order of your boards matters.  The name of your first board tends to also appear in the description of your Google listing, so make sure you have a keyword-friendly board first.  And then your most popular, most liked, and most product-friendly boards should be near the top.
Descriptions are crucial.  The descriptions of your boards show up in Google, and while I don't have enough data to say this quantitatively, it seems to me that boards with well-written descriptions get more followers. This might be because the descriptions allow the boards to appear more often in searches.
The number of boards is less important than the quality of the boards.  Don't have any more boards than you can handle and update regularly.  But, having a rich and diverse offering of fun, themed boards is better than just having 2 or 3 boards which may look "sparce" to the typical Pinterest users.
Tips for Optimizing Your Pinterest Pins
When working on your Pinterest pins, you no doubt know that the most important skill you can develop for growing your Pinterest reach is creating amazing photos.  It's a visual platform, and if you improve the quality and creativity of your photos, you'll grow your reach and improve your results, hands down.
I should mention that size does matter – Pinterest seems to keep changing things, but right now images that are 735px wide look great on all devices.  And as of late, vertical images appear to be working better than horizontal images.
And of course, your descriptions should be short (140 characters or less) and thoughtfully written. My advice is to keep hashtag use to a minimum (they aren't used in searches) and try to mix it up between including links in the description and leaving them out.
Tips for Optimizing Your Website for Pinterest
It's not just your Pinterest page that can be tweaked for better Pinterest marketing – your website closes the loop, so that your website visitors can easily engage with your Pinterest presence and vice versa. Here are the must haves:
Load up on Pinterest Widgets: Pinterest has some great widgets (here) that can help you highlight your profile, specific boards or pins.  Use them thoughtfully – less is more, I think – but these can encourage website users to engage with your pins.
"Pin It" Buttons on Images:  Via the same link above, Pinterest also provides "hover image" pin it buttons. These get great traction, so try them – and the best part is that they take up very little room and don't clutter the site since they are unobtrusively placed on the images themselves.
Pinterest on Facebook and Twitter:  If you've built a strong Facebook presence, you can bleed off some of those followers to Pinterest by regularly linking to pins from your Facebook page.  One thing I've seen effective is to post something on your Facebook page, and then post at the bottom of your update "Save It for Later" and the link goes to the corresponding Pinterest pin.
Things to Look for in Pinterest Analytics
Last but not least, I'd like to encourage you to check-in regularly and review your Pinterest analytics, which have Pinterest-specific details you might be overlooking from your other stats tracking.  You'll find those analytics.pinterest.com and they are only open to business accounts.  Here's what to look for:
What boards and pins are the most popular?  How can you do more of that?
What isn't popular? Anything you can do to improve here?
Are any of your popular pins pointed to outdated products or promotions?  Be sure to update the URLs and descriptions if necessary.
These are definitely more advanced Pinterest optimization techniques, but if you spend the time, you'll see continued results in the form of a growing Pinterest audience hungry for your products and content!

About Andy Hayes (2 Posts)
Andy Hayes is the founder and creator of Plum Deluxe, the website that helps you create moments that matter and purveyor of premium loose leaf teas. Andy is also a published author, public speaker, and respected workshop leader. He is based in sunny Portland, Oregon.