How to Make Your Customers Feel Safe to Buy From You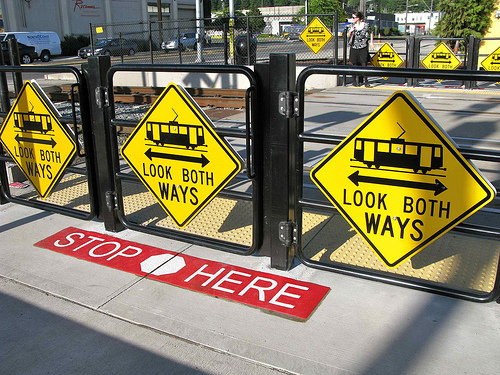 First visit = Purchase
I wonder how many people still believe that that's how it goes.
Probably many.
In reality, this process looks closer to this:
First visit, looking around, abandonment, revisit, looking around, checking out the competition, abandonment, revisit, checking out few more details, revisit…. and so on and so forth, until at some point the click is made. Or not.
What click you ask? The one on the "Add to Cart" button.
Fact: Only a small percentage of your visitors will add a product to the cart. You know this already if you've been in business for a while. If you're new to it, well, at least you found out early enough.
Regardless of that though, it's time to find out what's the cause behind it.
And, it's actually quite obvious, it's … fear.
Your visitors are afraid whether:
the product is for them (and what happens if they make a wrong choice)
you will provide any form of support
you aren't some sort of an online scam guy
they will get the goods delivered
and of many more things.
To put it in more simpler terms, they are afraid to buy from you.
That's the reality you have to deal with when you sell online. Luckily, there are ways you can try to overcome this objection.
How to Make Your Customers Feel Safe to Buy From You
Get Known for Being an Expert. This is a no brainer I suppose. Become an authority in your field and visitors will not have a problem in trusting to buy from you. They will also trust your advice.
Get Famous for Your Customer Support, it doesn't take much. You don't have to be a huge store with a large staff to provide an insane customer support. In fact, doing so is quite easy.

Pick up the phone in a timely manner
Return calls when you promised
Be helpful to your customers
Always offer solutions not just apologies
Assist your customers in their queries
Be helpful
Be there when they need you, that's it.

Offer a Sale Guarantee Make it safe to buy from you. Offer an easy way to make returns. Or a post sales support (this is especially important when it comes to high price items). Make it easy to get a refund. Or even state clearly that there is a money back guarantee. You know yourself what would work for your clients.
Make Your Phone Number and Address Clearly Visible Even though it's so obvious, there are still shops out there that don't do it. Well, if that's you, do it. Nothing builds trust online better than a company that's actually located somewhere and can be reached.
Get Your Business On Social Media Unlike brick and mortar shops, we don't have that many opportunities to connect directly with customers. One of those scarce channels is social media. Get your business on Twitter and Facebook and start interacting with your visitors. It will show them that you are a real company that works, well, like a real company. And that's exactly what they need to know.
Get Active Online Personally Similarly, become a face of your company. Become known as the guy behind that site. Have an active voice on social sites, Q&A sites, forums and other websites your prospects might be using to source information.
Build a Personal Connection with Your Customers OK, it's not a secret, we all send automated emails to our customers. At some point it would be impossible to do it in any other way. But, make an effort to send a personalized message to your customers every now and then. Or find another way to connect with them personally. Build a relationship with your store. Why? Because they will tell others. And soon enough you will start to be known as someone who really cares about their customers.
Conclusion
Many online retailers spend significant time on optimizing their shops for higher conversion, quite often guessing the elements that might affect it. However, one aspect in the process that is often overlooked is a psychological barrier of a fear of buying from you.
By tackling this one objection alone, you can increase the amount of visitors clicking on that Add to Cart button, regardless of your prices or whether you offer free shipping or other incentives or not.
Your Turn
How do you try to overcome the fear of buying from your store? Can you share some ideas with us?
Tagged Trust