Amazon Scams: How Scammers Swindle While Hurting The Brand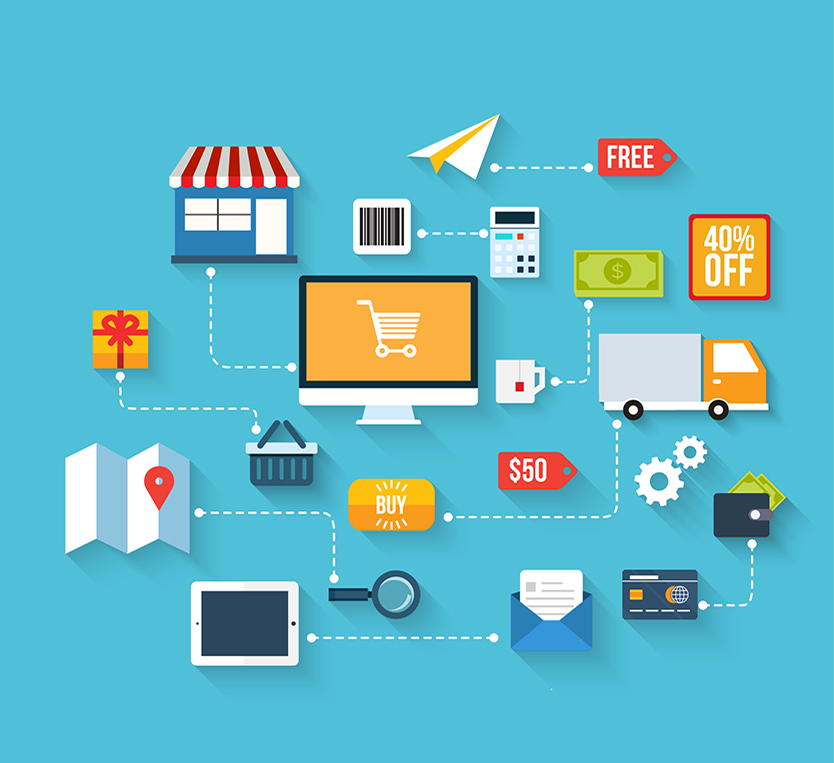 Amazon became the king of eCommerce retail for many reasons, including top-notch access and delivery of the most credible, high-quality products. Until recently, shopping on Amazon insured customers that theirs would be a legitimate, top-shelf experience.
But sadly, over the past year, a well-intentioned decision by Amazon allowed for scam artists to hurt the company's brand reputation while fleecing consumers out of their hard-earned money.
The Invisible Product Scam
The primary scam that's been on the rise is the game of the invisible product for sale. Literally, innocent shoppers find a vendor listing, and they order the product through the Amazon site, just as they would at any time.
But unlike what happens with legitimate vendors, consumers who buy invisible products find that their products will never arrive in the mail. Worse, the vendors ghost on their customers-they never reach out to customers to inform them that their products will arrive later than anticipated. There are never any messages sent out to apologize or to offer refunds.
This is because the vendors know all along that they never had any intention of shipping any of the products that were paid for!
How The Scam Goes Down
Unless a previous customer has been burned by this type of scam, there's really no way for them to recognize a scammer account.
But here's the tell:
When the orders come rolling in they almost immediately claim that the items have left the seller facility and are in transit to the carrier — which releases the payment to their account.
It's important for customers to note this, because even products that are sold directly by Amazon require a little time to process and prepare for shipping. A customer should never receive a notification that their product has immediately shipped out of the warehouse within seconds of placing their order.
And here's another unfortunate tell that Wade Shepard shares. Customers usually don't notice this after they've placed their orders:
(One) common thread that held them together: all of the vendors claimed to be shipping from the US or Canada but provided fake China Post tracking information. Many other customers noticed the same

A customer quote: Item was supposed to come from USA and after I purchased, I learn its coming from China. I should have cancelled my order immediately, since I knew the item would NEVER arrive on time. I'm VERY, VERY DISAPPOINTED in Amazon.

I called Amazon customer service and they confirmed that all of the offending merchants were based in China.
The game plot thickens
Here's how the game becomes a well-executed plan of attack:
The game now is to buy time, to wait out Amazon's two week payment cycle before the negative feedback and customer complaints inevitably begin coming in. To do this, these merchants claim that their items will not arrive for three to four weeks from the purchase date, which enables them to get paid long before customers even start wondering where their stuff is.
Why does this scam work?
There are a few aspects that makes this scam so attractive to crooks:
There's a low barrier to entry for new sellers to set up vendor accounts
There's a large potential for quick cash due to Amazon's notorious marketing tactics
The risk of getting caught is low. Amazon doesn't begin to take action until it can be reasonably proven that customers aren't receiving their products-this could take at least three weeks, and beyond
Scammers located outside of the U.S. can't be held legally liable for theft crimes.
All of these factors, along with Amazon's notoriously streamlined entry process for new vendors, allow thieves and scam artists to easily set up shop and prey upon innocent consumers.
The counterfeit product scam
Jamie Whaley is just one of the earnest, hard-working inventors and Amazon vendors who is outraged over the loss of revenue opportunities on the platform, along with the theft of her intellectual property.
(Jamie's)sheet fastener had been copied by a legion of mostly Chinese knockoffs that undercut BedBand on price and jumped the seller ranks by obtaining scores of reviews that watchdog site Fakespot.com determined were inauthentic and "harmful for real consumers."
Now, according to Jamie, she's been forced to lay off eight of her employees, and her family was forced to downsize their lifestyle. And while Jamie still operates as an Amazon vendor, she claims that she's lost "all trust" in the Amazon brand.
How did these wolves climb over Amazon's fencing?
How did it come to this? Why is Amazon experiencing a huge spike in accounts created for the sole purpose of stealing money away from customers?
Sadly, the wolves didn't have to climb over Amazon's fencing-they walked right through the front door.
In the attempt to divert market share from one of its largest competitors, Alibaba, Amazon generously invited (primarily) China-based vendors to set up shop on the platform. Due to Amazon's streamlined process for vendors, getting started on the platform is often as easy as following a few instructions, then directing traffic to the vendor's sales page.
However, the easy, streamlined process also excludes the types of security checks that are designed to ward off scammers and thieves. As a result, Amazon experienced a severe spike in the sales of counterfeit products, inferior products, and in many cases, non-existent products.
The consequences of misplaced trust
Here's a paraphrased version of a Warren Buffet quote that sums up how many Amazon-affiliated retailers are handling the issue with scam accounts: They're understanding of the loss of revenue, but they're becoming increasingly ruthless about damages to their reputation.
This is the exact stance that German shoe maker Birkenstock took this past summer. CNBC reported that as of January 1st of 2017, Birkenstock is no longer selling its products on the Amazon platform. What's more, the company has also forbidden its third-party retailer from selling any Birkenstock-related products via the platform.
In a letter that was issued, Birkenstock Americas CEO David Kahan stated:
The Amazon marketplace, which operates as an "open market," creates an environment where we experience unacceptable business practices which we believe jeopardize our brand. This includes postings by sellers proven to have counterfeit Birkenstock products.

It also includes a constant stream of unidentifiable unauthorized sellers who show a blatant disregard for our pricing policies. Policing this activity internally and in partnership with Amazon.com has proven impossible.
For the record, Amazon backs up their customer's fraudulent purchases via their A-to-Z Guarantee program. However, only time and proactive discipline will be able to restore Amazon's reputation with this issue.
Tagged Amazon, Amazon Marketplace, online, product, scam, shopper