4 Effective Tactics to Convert New Customers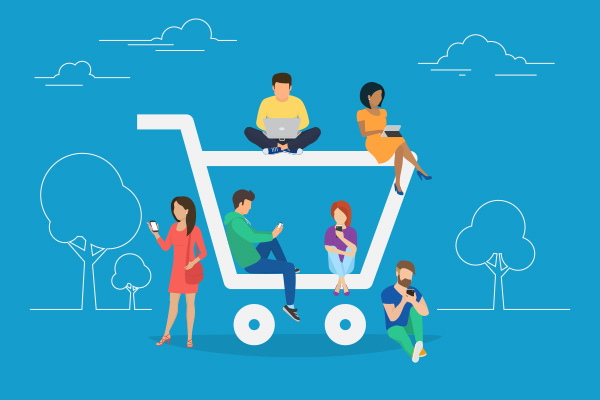 In a retail market that's crowded to the point of bursting, converting new customers is no easy task. Consumers are getting hundreds of emails a day from brands all across the country, each imploring them to "buy now!" or telling them it's their "last chance."
As result, it's more difficult than ever to convert new customers. That's the bad news, but there's good news too: there are still effective ways to entice prospective customers to make the jump and click "buy" – if you're willing to do them properly.
Free Gift With Purchase
Everyone loves a free gift, and your potential customers are no exception. Offering a free gift with purchase is a great way to push potential customers who are considering a purchase over the edge. There are a few important caveats to this strategy, however, that are crucial to ensuring an effective conversion.
First things first, it's important to offer a gift that's actually appealing and valuable to your customers – in other words, just because you have 1000 unsold keychains in your warehouse doesn't automatically make them an appropriate gift with purchase. Always make decisions with your customer's happiness in mind – what free gift would they find impossible to ignore?
First Purchase Discount
Repeat customers are the bread and butter of retail, but facilitating that first purchase is often the most difficult part of the process. Offering first time customers a discount on their purchase is a great way to encourage shoppers to commit to that first purchase, but it's crucial that the first shopping experience is a good one to ensure repeat customers.
Glossier, the makeup and skincare startup juggernaut, provides a strong example in favor of this tactic; current customers are encouraged to share a unique coupon code that allows first time shoppers to get 20% off their purchase. Just be sure to follow Glossier's lead and follow up on first-time discounts with quality products and great customer service to ensure repeat purchases.
Superior Customer Service
Providing excellent customer service is a great way for smaller companies that don't have the resources neccessary to give away free gifts or discounts to convert new customers. The real key here is to make potential customers feel comfortable giving you their money – make them understand that there are real people working behind the computer screen who care about their happiness and satisfaction.
Make it easy for them to to get in touch, whether it's through a chat window on your website or by providing a phone number or email address for them to reach you directly. Treat each potential customer like a friend or family member and be sure to answer their questions quickly and courteously.
Free Shipping and Free Returns
The cost of shipping your products may be low, but it can still be a barrier shop-blocking your potential customers from converting. Studies have shown that 96% of consumers are more likely to convert to customers when shopping with a store that has free shipping.
Nordstrom is a great example of the positive impact free shipping and free returns has on business: at a time when departments stores are in decline, it's one of the few that have managed to consistently increase year over year revenue.
———————————————————-
These are just a few of the many tactics that can help to differentiate your business from your competitors. If you need even more ideas, it's as easy as thinking of who you sell to. By identifying your audience, their likes, dislikes, shopping behavior, location, and demographic, you should be able to easily determine areas in your business that you can optimize to improve the customer experience.
Tagged consumer, Customer, eCommerce, online shopping, shopping