4 Critical Elements of Facebook Ads Landing Page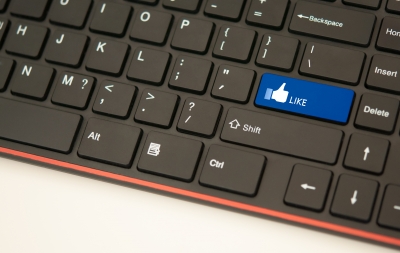 It's actually quite scary when you think about it:
You have no more than 15 seconds to hook visitors who come from a Facebook ad.
That's the maximum amount of time they'll take to decide whether to stay on a landing page or hit the back button.
15 seconds, imagine.
Reading this post so far has already taken longer.
So it goes without saying that, to succeed with Facebook Ads, you need to send users to a page that will:
Capture their attention,
Trigger their interests and,
Make them an offer that'll convince them to stay.
And there are certain must-have elements you need to achieve this:
1. A Captivating Headline that Matches Ad Copy
A headline is the first – and most likely the only – chance you have to make an impression on a visitor.
It should tell them that they are in the right place and confirm that you can deliver what the ad has promised.
Kristina Allen points out:
"Message match creates relevancy for your visitor and lets them know they are the right place. […] For example, if your ad reads "get 20% off your next purchase" the landing page should also say, "get 20% off your next purchase" and not "get 15% off your next purchase.""
There are a number of different landing page headlines you could use:
The "direct" headline – It states the message clearly, i.e. "Get 20% off all car bike racks".
The "indirect" headline that plays on curiosity, i.e.: "Simplify bike storage"
The "how to" headline, promising a solution to a problem, i.e. "How to securely travel with a bike."
The "question" headline, asking visitors a question they've been asking themselves too, i.e. "Are you transporting your bike securely enough?"
The "number" headline that uses statistics or numbers to convey the message, i.e.: "30% less chance for damage if you use this bike rack".
Regardless of which headline type you use, you must remember that it must match the promise of the ad plus be relevant to your target audience.
2. A Compelling Offer
It's a fact…
…most of us have become bargain hunters with hardly any brand loyalty at all.
Last year, research published in the Global Journal of Management and Business Studies revealed that even though customers may build strong brand loyalty, they're willing to switch a brand when presented with an irresistible sales offer.
Use a compelling offer to get a user to click on the ad and then, act on it – buy, sign up to a mailing list, or perform any other action you want.
3. A Persuasive Call to Action
Having a call to action on a landing page is almost self-explanatory.
After all, you don't want visitors to wander around the page wondering what you want them to do.
What exactly is a call to action?
Hubspot defines call to action as:
"… a button or link that you place on your website to drive prospective customers to become leads by filling out a form on a landing page."
Not every call to action aims to generate leads. You could use them to also:
Entice visitors to buy,
Sign up for a mailing list,
Share your product on social media,
Download something (usually in return for some personal details like name and email),
Close a sale,
Register for an event,
And much more!
But for it to achieve any of this, a strong call to action must be:
Visually striking. Visitors must be able to spot it right away.
Ideally, positioned above the fold.
No more than few words long. (After all, it's supposed to inspire action.)
Large enough so visitors could see it from a distance.
Easy to understand. You don't want visitors to wonder what do you really want them to do.
4. A Matching Image
Lastly, your landing page must include the same image featured in your Facebook ad.
With our brains processing visuals 60000 times faster than text, a matching image will be the first indication to the user that she's in the right place.
And one more thing to remember when building landing pages for Facebook Ads…
You rarely get it right the first time.
You probably already know that you should split test Facebook Ads to establish which ad version or placement works best.
But you should do the same with a landing page.
A/B or split tests your landing pages to see which elements perform better.
There's a plethora of information about how to split test your landing pages. Here are some of the best ones:


About Pawel Grabowski (122 Posts)
Pawel Grabowski is a copywriter and content marketer and the founder of UserMagnet.io, the content marketing agency helping SaaS companies grow the user base and generate quality leads with targeted content strategies.
Find out more about Pawel at smashingcopy.com and connect with him on Linkedin.