6 Email Subject Lines that Compel Readers to Click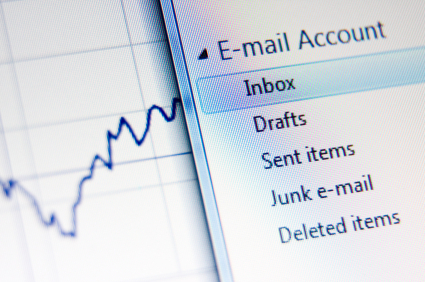 Email sells.
And there's plenty of data to prove it.
In 2011, Conversion Academy discovered that conversions from email accounted for 67.37% of all transactions at checkouts.
Experian discovered that the average return on investment in email is $44.25 for $1 spent.
And according to ConvinceandConvert, 44% of email recipients made at least one purchase last year based on a promotional email they received (source).
But here's the catch – all this data is meaningless if no one opens your email.
And with the magnitude of messages we receive each day, the chances for your message to get ignored are pretty high.
That's unless you catch your recipient's attention.
How? With the "headline."
According to Chadwick Martin Bailey, 64% of people say they open an email because of the subject line (source).
This comes as no surprise though.
The subject line is the most important element of your email.
It's even more important than email body.
A headline is the first thing a user sees.
It tells them if the email will be useful to them.
And it makes a promise to deliver content to support it.
So how do you write email subject line that gets users to click?
In his (fantastic) book, The Copywriter's Handbook, Bob Bly presents six different headline categories that compel people to take action. Even though those headlines are not specific to email only, they work to increase email open rate too.
1. Direct Headlines
As their name suggests, direct headlines go right to the point. Instead of trying to be clever, they present the selling proposition as clearly as possible. For example:
Free shipping over $50
New Baxter shaving brushes in stock. Now!
Free Email Marketing Guide
2. Indirect Headlines
Indirect headlines do the opposite. They try to use curiosity to get a user to think of questions that the body of an email is going to answer, e.g:
What to expect from new Baxter brush
3. News Headlines
This is probably the most self-explanatory headline type – a direct news announcement.
These headlines are best used for product announcements, new stock announcements, and improvements to your store, special events or anything else that is newsworthy.
Our interview with [Famous Person]
New Shipping Options
Introducing new Baxter [Product Type] brush
4. How-to Headlines
Bly, in his book states that "if you begin with the words how to, you can't write a bad headline."
This is the most popular headline type to promote educational content, to no one's surprise. The time-tested "how to" formula works best to communicate the value of your email and clearly indicate what problem it's solving.
Examples of "how-to" headlines would include:
How to use a monitor arm to increase office productivity
How to get rid of back pain once and for all.
5. Question Headlines
This is another headline type that works by arousing curiosity.
The point of this headline is to connect with a user, engage them on a topic close to their heart and indicate that you might have the answer to their problem.
Example: "Do you have a nasty back pain?"
Here's one more thing about question headlines. Your recipient doesn't always have to answer "yes". Sometimes answering "no" can sprung even greater desire to find out what the answer is. For example:
Would you like to make a million bucks on a stock market?
6. Command Headlines
These are very straightforward headlines that state what the recipient should do. But for that to work, a commanding headline should, according to Bly, start with a verb demanding action.
Get our latest offer NOW.
Grab our latest promotion.
Few Tips For Making The Most Of Your Email Subject Lines
Here are few other things you should to keep in mind while writing email headlines.
Keep your subject line short
If the user can't see the whole subject line in their email client, they won't click on it. So keep your headline short. Ensure that it can display in full in your recipient's email client's window.
Make your offer clear
Make it clear why the recipient should open the email. Regardless of a headline type you use, they should never have to wonder what's the benefit of reading your message.
Do not use false promises
You might be tempted to make a false promise to increase open rates. But don't. Doing so might get a person to click on your email. But they will unsubscribe in no time.
Use urgency
Urgency is an old sales technique used to compel someone to take action
There is a number of ways to include urgency in email headline:
Stock notifications
"Baxter brushes. Get them now, we're running low."
"Nike SLR X. Last 20 copies."
"Free shipping. This week only."
"25% OFF Everything. Last 24 Hours."
Promotion deadline
"Free shipping. This week only."
Deals
"25% OFF Everything. Last 24 Hours."
Use numbers
Numbers stop a wandering eye. They stand out even when they are surrounded by a mass of words. According to Jakob Nielsen, there are two reasons for that.
First, numbers represent facts. And that's what many users look for.
Secondly, the shape of a group of digits is significantly different from letters. Even if they contain the same number of characters. For instance, 5 looks different from five. And stands out much better.
You can safely assume that your recipients' inboxes will be flooded with messages. Using numbers in subject line is a way to make your email stand out in that mass of text.
Start observing your own inbox – what email subject lines grab your attention?