Thank You: Five Ways To Delight The People Who Keep You In Business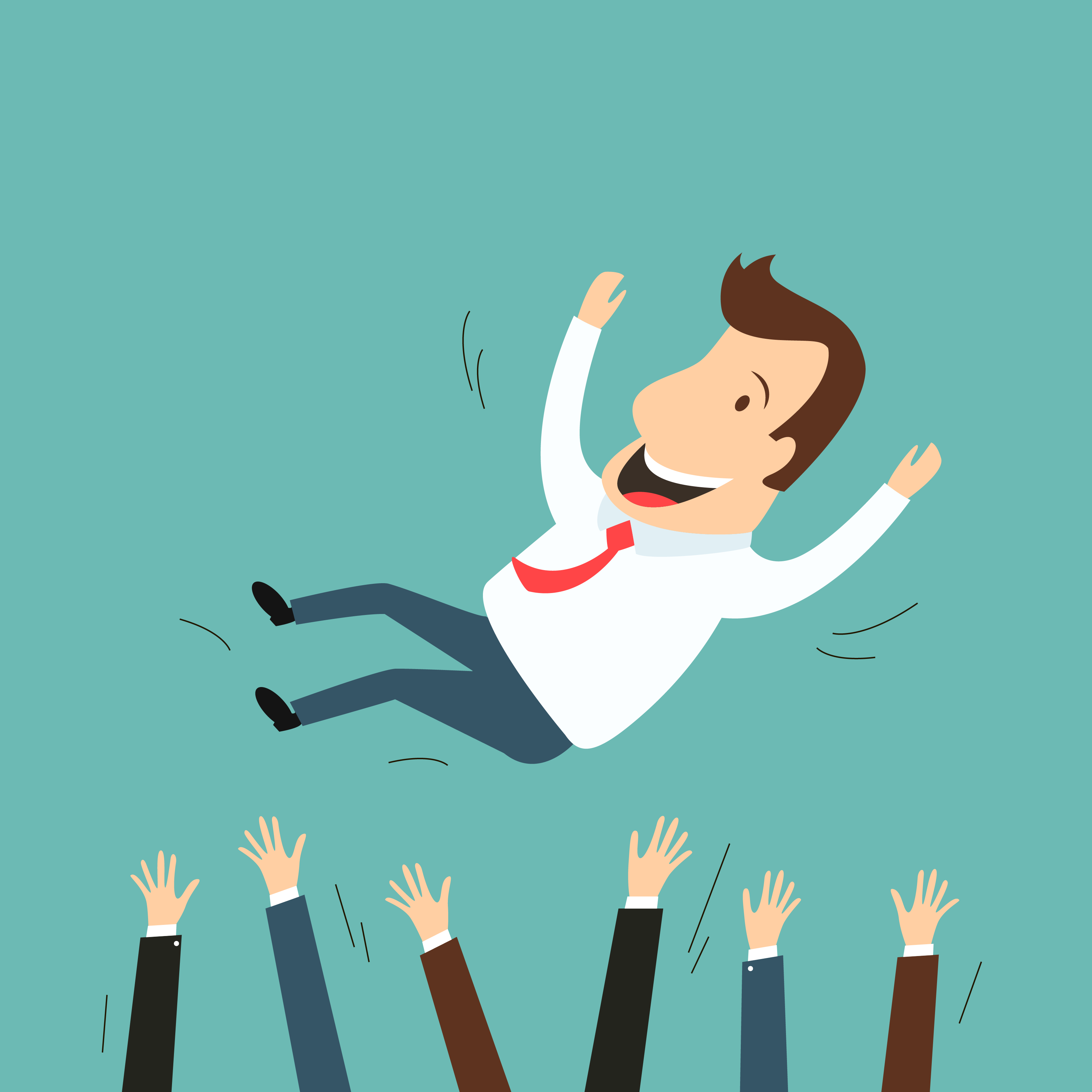 Here's something to consider:
While it's true that consumers will always need to shop for certain items, and while it's true that they'll always have the need to purchase desirable products (or services), when it comes to where they buy these items, they have tons of options.
So it's often not a matter of if they need something – it often comes down to who they'll buy from. The bottom line is this: Just because you manufacture or sell something that a consumer needs or wants doesn't meant that they need or want to purchase those products from your business.
That can be a sobering thought in the midst of planning daily operations, especially during certain times of the year. And this is why it's all the more important to reach out to your fan base and let them know how much you appreciate them.
Here's great news for eCom retailers:
Showing appreciating to your customers can be expressed in a variety of ways, and it's very simple to do!
Your customers are easily wowed by tokens of appreciation, since they're not expecting them.
Don't worry if your company is a lean start-up on a budget (or you have other reasons for tightening your financial belt). Tokens of appreciation don't have to be expensive, and as you'll see below, they can be as simple and cheap as you require.
Check out these examples of simple yet appreciation thank-yous:
1. A thank you card
This is a strategy that many of the new online subscription box companies get right. Nothing thrills a subscriber more than receiving their box in the mail, opening it, digging past the beautiful wrapping, only to discover a nifty thank-you card. And get this-for an extra touch, have a staff member (such as someone in the marketing or the fulfillment team) hand-write the thank you.
Want to score great points with your customers? Then write their first name in the thank you card. While this is a strategy that costs little-to-no money, the emotions it provokes will pay off handsomely for your company, down the line.
2. Provide educational/insider tips
This works well for companies that sell niched and technical products. For example, a cosmetics company can provide blog subscribers tips on the latest shades. Sephora hosts a YouTube channel featuring makeup application lessons. They're free to watch, and they allow brand loyalists to learn how to apply makeup like the pros, which in turn invokes gratitude in the minds of the customers.
Walmart also hosts their own streaming video channel, and the channel provides cooking tips, gift ideas, and other nifty things that shoppers want to learn about. Of course, grateful shoppers become motivated to purchase featured products at Walmart.com.
3. Send customers an inexpensive freebie
One of the most powerful words in marketing is free, and no matter how inexpensive the freebie is, everyone loves receiving it.
A Shopify article author shares his experience of receiving a thoughtful freebie:
If you've ever read that fascinating study about the power of mints—where waiters received a 21% better tip when they left two free mints—you know that reciprocity is a powerful psychological trigger, and that it doesn't take much for a gift to leave an impact.

Small gifts to customers (a free comb after a haircut, etc.) are nothing new, so today I thought I'd highlight a great example of a company that took things to a whole new level.
And an Entrepreneur Magazine author writes:
It's amazing how far a simple thank you can go. Research shows that customers spend more, employees accomplish more, and vendors are more likely to pay on time, if they're thanked regularly.

"We're living in what I like to call the 'Thank You Economy,' because only the companies that can figure out how to mind their manners in a very old-fashioned way — and do it authentically — are going to have a prayer of competing," says social media expert and author of the book The Thank You Economy Gary Vaynerchuk in a recent Entrepreneur.com column. "I care a great deal about the bottom line, but I care about my customers even more. That's always been my competitive advantage," Vaynerchuck says.
Give special thanks to your long-term customers
While it's easy to send general thanks to all of your customers, special notice should be paid to the customers who have made your products or your services a long-standing part of their lives.
Here's a few more ideas for these type of customers:
4. Check on them via telephone
This is going to wow your customers for a couple of reasons. First, no one expects a phone call thanking them anymore, although follow-up calls used to be quiet common, especially after a customer made a large-ticket purchase.
Second, they will feel moved that they were thought of enough to warrant a phone call. This is always a great opportunity to catch up with the customer, asking if they're still happy, and how they feel that products or services could be improved.
5. Recognize customer's milestone events
Many companies offer a discount or a freebie for customers on their birthdays or on the anniversary dates that mark when a customer set up an account with the company.
Customerthink closes out by stating:
Thanking customers across all touchpoints is good practice simply because it is good manners. It also could be good business. If practiced genuinely, an unexpected thank you brings its own rewards in the form of many welcome returns.