How to Win More Clicks and Conversions with Google Shopping Campaigns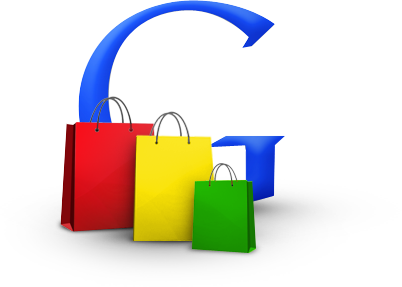 According to Statista, there are 191 million online buyers in the US today. This number is likely to rise to 215.5 million in just 4 short years.
Yet in spite of such incredible market growth, selling online isn't getting any easier, why?
One answer is that while many marketing channels have become either unpredictable (SEO) or insufficient (AdWords), competition for clicks has only increased.
So how then can you successfully promote your products and bring more clients to your site?
Enter Google Shopping Campaigns
Shopping campaigns (formerly Product Listing Ads) are nothing new. Ads containing a product picture, pricing information and a store's brand launched in 2012 and almost immediately hit off with the audience.
In this whitepaper, Marin Software cites a 210% rise in click share of PLAs vs. text-based ads in a space of just a year after their launch. The reason? Shoppers found them more relevant to their search queries than text ads.
And it comes as no surprise: Product Listing Ads encompass everything that users might have been missing in text ads:
Ability to see the product. PLAs are image-based ads. In fact, apart from title and price information they include no other content.
Price information. With online retailers competing largely on price, being able to see the cost of a product right away is invaluable for most shoppers.
Ability to click directly into product page and complete the purchase. This perhaps is the only feature shared with text based ads, clicking on a link takes you directly to a product page. In this case however, having already seen a picture and price, a shopper might be more predisposed to progress with a purchase.
But with their growing popularity, PLA usage increases as well. According to SEMRush's latest PLA Tool, there were over 21k domains using product ads in the US in September with giants such as: eBay, Target and Walmart topping the list.
Many stores, however, resort to promoting their products only through PLAs and do not use Adwords anymore (source: SEMRush).
With this increased competition, what can you do to ensure your product listing ads keep bringing new and targeted visitors to your site?
Here are 5 answers to that question.
1. Regularly Optimize Product Information
Unlike text-based ads, PLAs display is not triggered by keywords. Instead Google assesses their relevance to search query based on information included in your product feed, like the product description and other attributes.
Therefore your title and description are the most important aspects of your campaigns setup. Keep these few rules in mind when creating product ads:
You can start with simple titles containing just a product's name. In time however, expand them to match the most common search queries you notice in your queries feed. For instance, if you see a lot of users searching for men's running shoes, consider adding the word "Men's" to product title (i.e. "Men's Nike Runners" instead of "Nike Runners").
Try to match ad titles to page titles. This will ensure a user that they have landed on a right page after clicking your ad.
According to CPC Strategy, Google weights terms in both title and description from left to right. It considers words closest to the left as the most relevant. Therefore, try to include the most important terms as close to the left side of both title and description.
The length for titles and descriptions range from 50-70 characters. For the best effect, however, try to keep them fewer than 49 characters.
2. Include Quality Images
Images can increase conversions, fact. A good quality image can attract buyers but a poor quality representation of a product can defer them from clicking on your ads.
In this 2011 study, eBay discovered that:
Product images have impact on buyer's behaviour.
Images with white background generate the biggest impact on click through rate.
It is possible to predict CTR based on image features.
Moreover, Google recommends that your product images use white or light grey background.
3. Improve Your Feed Quality
Your data feed helps the search engine determine when to display your ads and helps to assess your seller relevancy. To ensure the best ad performance you should regularly perform maintenance of your data feed. In particular, pay attention to the following:
Include Unique Product Identifier in your feed. Google uses it to determine your feed's quality.
Ensure that there is no price discrepancy between your feed and website.
Ensure that your website URL stays verified.
Update any new product attributes. Google Shopping Campaigns feed requirements change all the time. By monitoring those changes you can prevent your ads being disapproved due to missing a newly introduced attribute.
(For more ideas on improving your feed quality, I recommend ROI Revolution's on-demand webinar on feed optimizations)
4. Implement Google Product Ratings
Reviews from previous product users can seriously affect the customers buying decision. But that's not only because they confirm the quality and usefulness of an item.
According to this paper by Hiu Chen from the School of Economics and Management in Beijing, China "consumers have more trust on the product on which comments are allowed to express."
Therefore, implement star ratings on your PLA ads. To do so, you have to either share your product reviews directly with Google or add them through 3rd party websites such as Ekomi or Baazarvoice (full list of supported platforms is here).
5. Use Custom Labels to Highlight Seasonal Products
One of the latest changes to Shopping Campaigns is the ability to organize products with up to 5 custom labels. You can consider them as a way to tag your products with attributes that matter to you.
A useful way to use them is to organize your seasonal products together to better manage them during their high sales season.