Retailers: How to Win in AdWords for Holiday 2013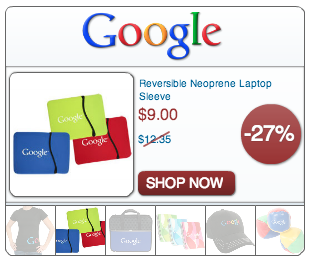 As always, it's going to take extra effort to reach your full ecommerce profit potential for Holiday 2013.  Most retailers seem to rely on seasonality alone, but you know better.  Why settle for 3X when you can get 5X or 10X with a little extra effort?
Being smarter than your competition in the following areas will help you to better ride the wave this year.
Google Shopping
Google Shopping was launched last year just in time to get everything in place before the holidays.  Still, many retailers did little more than dump their Google Merchant Center feed into AdWords with a single bid for all products.  Hardly an optimal implementation, yet in the land of the blind, the one-eyed man is king.
This year, expect your competition to be better prepared.  You need to be more prepared.  With a year behind our belt in discovering what works best, we just launched a new report on Google Shopping's Magic 3.  This is our take on the optimum Product Listing Ad campaign and bid configuration in AdWords to get the best results in Google Shopping.
Dynamic Remarketing
The newest major AdWords feature release, Dynamic Remarketing will lets you play with the big dogs with your remarketing.  After visitors leave your site without buying, as 95% or so are wont to do, you can show them tailored ads with the exact products that peaked their interest.  These tend to produce better results than generic ads with just your company logo.
It's a nontrivial implementation, so don't get your hopes up unless you have a reliable webmaster who can update the code on your website with the correct remarketing tags.
Dynamic Remarketing can also help you ride your holiday season wave longer by picking up additional latent sales in January as customers are reminded of products they didn't get a chance to purchase in December.
Enhanced Campaigns
Google's major update of 2013, if you've got an AdWords account, you've already got new Enhanced Campaigns.  Yes, your campaigns have been converted, but you're probably not using all the newly available features.  If you want to increase the likelihood of crushing it this year, make sure you are utilizing some of the enhancements, such as mobile bids and location targeting.
Google Trusted Stores
I'm pulling this one out of the archives.  Nobody's talked much of it all year, but Google Trusted Stores continues to increase the results for participating merchants.  It's a ton of work to get implemented, but it's hard to beat a Google trust symbol next to your ads on Google.  Should measurably raise your click through rate and conversion rate.
Any other ideas on how to win with AdWords in the upcoming holiday season?
Tagged Google Shopping