Video Content-Storytelling That Leads To Sales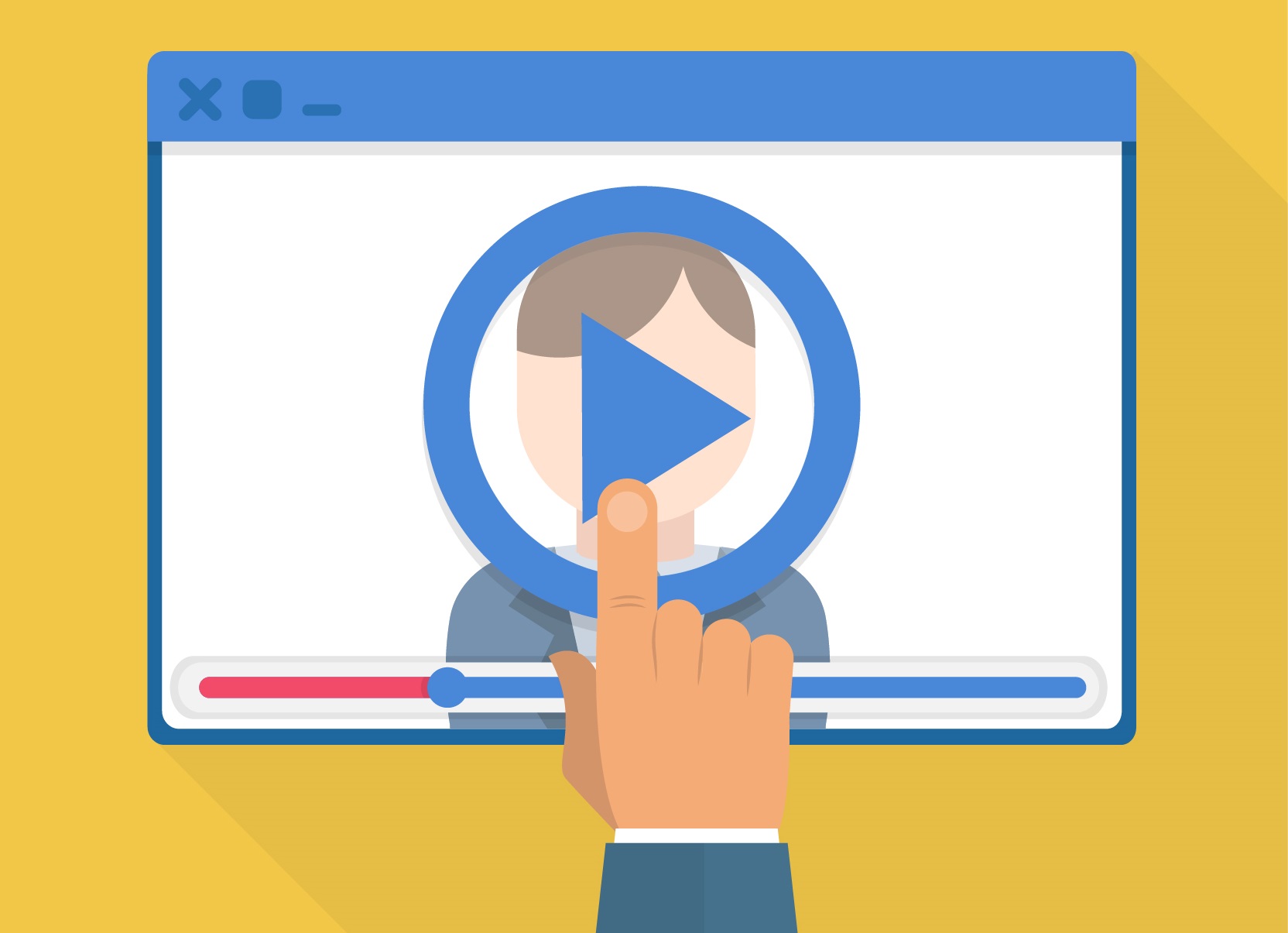 There was a time in history when the only way to reach consumers was through newspaper, billboard, and magazine ads. Then, in the early to mid 20th century, radio ads captured the imaginations of captive listeners who were entertained by corporate-sponsored shows of all sorts.
During the mid to late 20th century, television advertising became king, helping to usher in The Golden Age of Advertising.
And now, in the early 21st century, just when it seemed as if marketers were at full throttle, another form of marketing media is becoming a dominant force to be contended with: streaming video content marketing.
Everyone's heard about the success of those cute kitty videos, and everyone loves watching and sharing videos featuring dogs, funny human fails, and amazing acts of nature, just to name a few categories.
Brand marketers have keenly caught on to the power of the video clip, and they're relying upon video marketing more and more for the following reasons:
People Love Visual Entertainment
As noted earlier, consumers love visual entertainment, and that's why advertisements and other marketing promotions produced with an entertaining slant helped to usher in advertising's Golden Age.
In today's age, as more consumers give far more time to their electronic and mobile devices, streaming videos are becoming the media source of choice, and marketers are wise enough to literally follow the crowd.
The king of streaming video, YouTube (owned by Google) states in their press kit that it receives over a billion users daily who watch innumerable hours of content of all sorts. What's more, YouTube reaches more of the prized 18-49 target age range (that marketers salivate over) than any other type of marketing media, including cable television.
What's more, mobile users are said to spend up to 40 minutes per session consuming YouTube's streaming media.
And this platform doesn't solely benefit larger brands, although the big guys have definitely benefited. In fact, major retailers such as Walmart have created their own YouTube channel hubs in order to create streaming video consumer resources that practically lead shoppers by the hand to the checkout page on their website!
But smaller, local mom-and-pop companies have also invested in YouTube advertisements, and many have created their own channel hubs that provide tutorials about specific products, and services, creating value for current and future customers while positioning the small business's brand as high value, and trustworthy.
This is important for small business service providers such as HVACs, general contractors, auto repair shops, residential contractors, and others.
The crux of the issue: the modern consumer simply enjoys video more than print. Reading print requires dedicated time that many don't always have.
On the other hand, streaming video can be enjoyed while a future customer is on their work commute, while they're enjoying entertaining content at home, or in any number of places that allows them to consume video on the go.
Video Marketing Creates Real-Life Visualization
One challenge that print marketing campaigns have always had to overcome was painting a visual in the minds of the reader.
In short, the reader had to digest words, then transform those words in their mind into an interpretation of how the product (or service) might benefit them in a number of ways.
The problem with this (sometimes) is that marketers are leaving the interpretation of their intended marketing message up to the consumer, and sometimes, the interpretation vastly differs from the intent. Streaming video resolves this issue by leaving no room for misinterpretation.
When the consumer watches the video, they immediately gain a grasp of the intended message. They can watch the video and immediately learn how a product or a service will benefit their lives. If the consumer needs to see in action how a product is beneficial, they can simply watch a demonstration of the product being used.
Once consumers have access to information that allows them to make immediate decisions about a product's value, then retailers can expect to notice an uptake in sales conversions.
Video Marketing Solidifies Trust And Ownership
Here's a secret that today's marketers need to understand:
Today's consumers are finished with being hit over the head or barked at by patronizing corporate marketing teams.
What they want is to feel that they are participating in an active relationship with the brands that they support. They want to feel a sense of ownership in a company's success.
In turn, companies (and their marketing teams) have to change the approach with how to address consumers. They have to create video content that:
Solidifies the values of the brand
Entertains consumers and treats them like humans
Breaks down corporate walls and relates to consumers like friends
Final Considerations
Quicksprout posted an infograph stating all of the benefits of using streaming video for marketing teams.
And again, small business owners can take advantage of marketing in this way. They won't require fancy video production tools or studios, either. Consumers are so enthralled by video marketing, they'll take the time to watch a well-produced video filmed on a mobile device as long as the video adds value in the lives of the consumer!
Share on Facebook
Terri is a content marketing storyteller and strategist. She teaches marketing and entrepreneurship through stories for marketers of all stripes. Her specialty is creating narrative and she writes essays and memoir in her spare time.