Thinking of a Name for Your Online Store? Here Are Few Things to Consider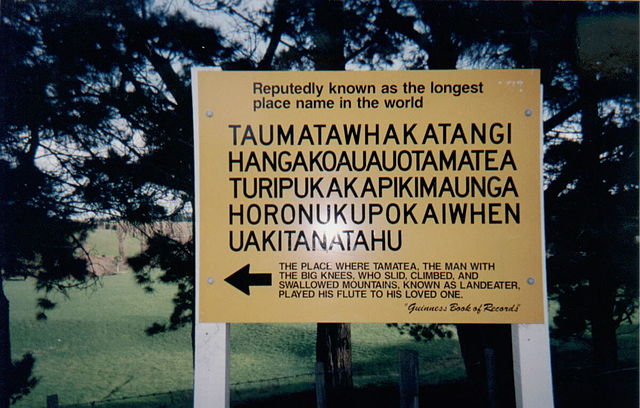 Sometimes you just have to admit it.
Picking a name for your online store is awfully scary.
And once you do, you are pretty much stuck with it, no matter what. You can change your suppliers, products range, even the niche you work in.
But you can't change your name, at least not without starting almost from scratch.
A business name stays with you for as long as you are in business. And, even if you do change it, chances are that old clients will still refer to you by your old name.
Yup, as I said, picking up that name is awfully scary. So how do you go about doing it?
What's In The Name
There is no receipt for a successful ecommerce name. Your success depends on many more factors that just how you name your store. From products, prices to customers service and more, it all contributes to your success.
But it's true that your name quite often is what makes the first impression of your store. And, it's also (along with your URL) what many visitors will remember and use trying to return to your store.
Before anything then, your online stores name has to be memorable. It also can't be too long, or it will get confusing to visitors. It could also be funny, why not. Definitely easy to pronounce.
But, is that all? Nope, there is more.
Picking a Name for Your Online Store
There is a system that many people adopt when picking up a name for online stores which I think it's a good starting point. Here it is:
If you are thinking of a starting a dropshipping business, the best name to use is a descriptive name
If, however, you are thinking of

providing full customer service
building a brand
then, an actual brand name would more likely work better for you.
A Descriptive Name
A descriptive name is one that, as the name suggests, describes what you sell in your online store. It can be quite specific, like TheSuperFoodGrocer.com or only indicate what you do. King Of Servers is a good example of the latter.
A descriptive name is much easier to understand for customers. One glance and they know what the store sells. Although in the past, online store owners that would implement this approach to naming their businesses would do so primarily to help the store rank for specific keyword or a phrase. Unfortunately, since Google's Exact Match Domains update, this approach no longer works, or at least not to the same extend and thus, naming your business primarily with rankings in mind isn't the best strategy.
PROS: Descriptive names make it easier to communicate what you sell.
CONS: They are harder to remember, de-emphasised in Google, often identified as spam, may make the store look cheap, make it hard to build proper brand based on them.
A Brand Name
One of the biggest problems of using a descriptive name is that it can pigeonhole you in a specific niche. That means that if you decide to either expand your products offering or move to a different niche, you might get stuck with a name that does not necessarily represent what you are selling.
A brand name doesn't have to indicate in any way what you sell. Just think of Amazon, Zappos or GAP. None of those names even remotely indicate what they sell. Yet, these names are memorable and recognized by customers all over the world. That's because those names are parts of actual brands, serving as labels for what we think of them.
PROS: A Brand name is better for a long term. It stands out more and you can build a relationship with people through it. They are also perceived as less "scummy".
CONS: They take time to rank initially and of course building a brand isn't an easy task.
Conclusion
Naming an ecommerce business is not something you should take on lightly.
You might be tempted to just use a descriptive name. It, however, can really affect the perception of your store (even though it can seem otherwise at first). A brand name on the other hand can be more memorable in a long run but it is definitely more difficult to promote. You really need to promote the entire store and the name doesn't really help with conveying the message what you sell to potential customers.
Your Turn
How did you come up with your business name? Did you use a descriptive name or a brand?