Smart Tips For Handling Returns in 2016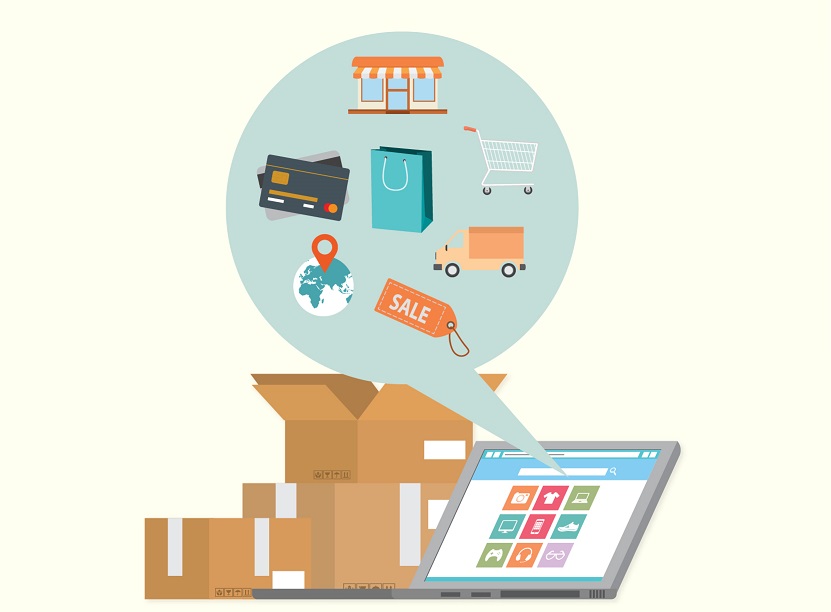 It's a fact of life that every retailer faces:
The sale doesn't end when the customer surrenders their credit card information, and the sales transaction doesn't necessarily end after the customer's product is shipped.
Too often, a sales transaction becomes that function that every retailer dreads, but all must face at one point or another:
The return process.
Returns happen when customers decide not to keep the products they've purchased (or received as gifts). There are several reasons that might trigger a customer return:
The customer ordered the wrong item
The customer ordered the wrong size or color
The customer doesn't like the gift they received
The customer made an impulse purchase, and now they're faced with buyer's remorse
The customer might not care to do business with your company, anymore
In fact, EConsultancy.com states that:
Retailers in the US report a return rate of between 20% and 40% for online sales, with poor fit cited as the number one reason. In addition, 72% of retailers cover the cost of delivery and/or return of items, a service which can prove expensive.
So although returns are an issue that every retailer loathes, it's an issue that every retailer endures as a function of offering excellent customer service, while also (and hopefully) creating an avenue for brand loyalty and customer longevity.
And now that your customer service team is faced with a slew of return item requests after the holidays, what are some of the best ways for your company to handle these?
Read more to learn how your team can smoothly handle these transactions while continuing to place an emphasis on increasing your revenue with new sales:
Remember That Easy Returns Create Customer Satisfaction
Before delving into specific tips to help make the returns policy a lot more bearable for your team, remember that it's crucial to make the returns policy bearable for your customers.
Here's a secret from the other side:
Customers often experience anxiety about returning products, especially if they've purchased the products online.
They understand that they'll have to ship the products back, and they'll have to wait for the product to be received by the fulfillment department, and then they'll have to wait for their credit cards to be processed. All of these are reasons why many customers avoid returning products in the first place!
On top of all of this, many customers feel silly when they need to return a product. They feel that they come across as not being able make firm buying decisions, and they fear that they'll be judged or shamed about the return.
And again, most customers are sensitive to the fact that they are triggering many different processes by sending their item back to be returned.
With all of these in mind, the best thing that your company could do (and should do) is place the customer's fears and concerns about judgement at ease.
For example, make sure that your return policy is noted in an easy-to-find location on your website. Make sure that the return policy text is easy to read (instead of fine print that's hard for the eye to pick up).
EConsultancy advices:
The returns policy is often a link in the footer, which is fine to a certain extent as people will expect to see it there.

However, the returns policy can influence a purchase decision, particularly in cases where customers aren't 100% certain about a product.

Therefore, a prominent link to the returns policy on product pages can offer customers reassurance that they can return an item easily if they find it's not right for them, and push them towards the purchase.
Instruct your customer service team to never make the customer feel ignorant about the return policy. In fact, many retailers offer customers a no-questions-asked, 100% return policy. Some retailers offer this on a limited time basis (such as 30-90 days after the purchase), while some offer this indefinitely.
This makes the customers feel that you understand them, you aren't judging them, and their satisfaction is your number-one concern. Do this, and they'll reward you with continued business, and often, they'll refer their social circle to your website.
Educate and Empower Your Customer Service Team Regarding Returns
The last thing that an anxious, nervous customer wants to hear when they speak to your customer service team is that the customer service rep. doesn't know how to process the return. Worse, the customer doesn't want to feel that the customer service rep. is guessing at the process, making things up as they try to move along the call.
Make sure that your customer service team understand every step of the return process-they should know the procedure by heart, if at all possible.
If the return policy steps are too complicated, then the reps should have easy and immediate access to an official guideline. This will allow them to process the customer's return efficiently, and with authority.
Explain Return Fees
Some companies offer free returns to their customers by sending a postage-paid shipping label inside of the original shipping box, or offering a downloadable return shipping label through their customer service department.
This helps to ease the burden of the customer while allowing them to turn their purchase in to the correct depart of fulfillment. This also allows fulfillment to add the returned item back into inventory as quickly and as efficiently as possible.
But if your company can't afford to offer customers free returns, then it's crucial that your website and your customer service team makes this plain.
Make sure that your customers are 100% clear that they'll be responsible for any fees they'll need to pay to return the product. It's best for customers to know this before they finalizes their purchase. This helps to avoid unpleasant last-minute surprises.
When a customer changes their mind about their transactions with your company, this doesn't mean that you'll never experience profitability.
In fact, when you learn how to handle customer returns the right way, you'll likely find that you experience more profitability in the future than you anticipated, as customers learn to trust and respect your company – and share their positive thoughts with their social circles!
Sometimes returns can get ugly – tell me the worst customer service nightmare you've experienced with a customer in the comments!