Selling on Pinterest – A Quick Guide to Buyable Pins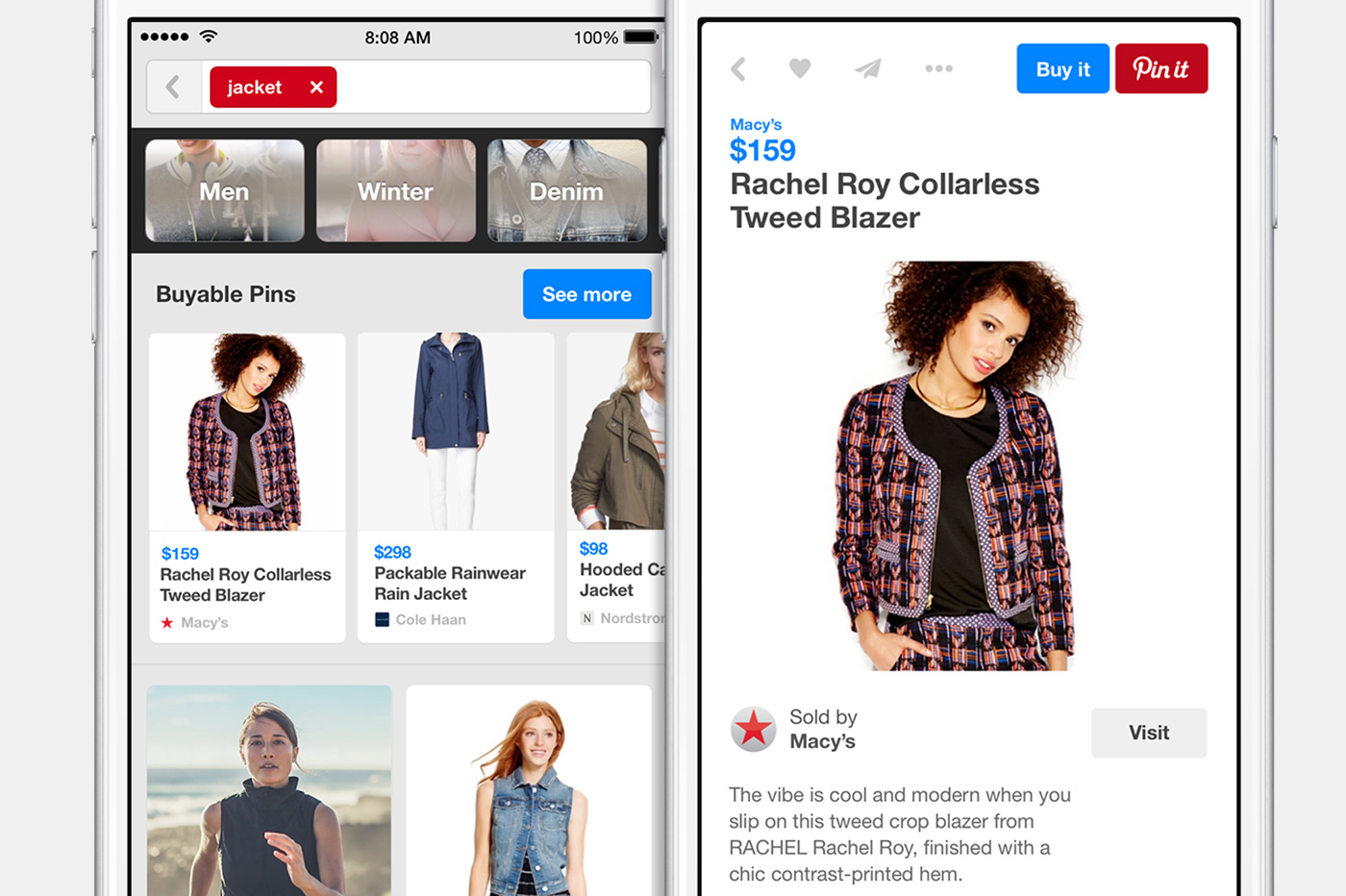 I'm sure you'll agree:
Pinterest rocks for ecommerce.
And there's plenty of data to prove it:
According to Piqora, the average order amount generated by a pin on the social networking site has been growing 25% on average year on year (source).
What's more, on average Pinterest pins are repined 10 times. For comparison, Twitter posts are typically re-shared slightly more than 1% of the time (source).
Pinterest also generates 25% of referral traffic to online retail sites (source). And the average order value for visitors coming from Pinterest is $58.95 (source).
Lastly, 52% percent of its users consult Pinterest for purchasing guidance while in store (source).
It goes without saying then, with 72.8 Million users it offers an undeniably huge potential for online retailers.
But…
Recently, the social network decided to offer another opportunity for online retailers to sell their products directly through the site.
Introducing Pinterest Buyable Pins
Pinterest has always been a powerful marketing tool.
At the start the site allowed businesses to showcase their products and made customers aware of their brand.
Online stores could create pins presenting their products and ask customers to post pictures of products in use.
Others have used it to educate their customers and show their brand personality.
Then the social network launched Promoted Pins that allowed businesses to push specific pins in front of their target audience and ensuring their exposure.
And now Pinterest offered online retailers an option to allow users to purchase items directly from a pin.
So what are buyable pins?
Buyable pins are a secure way to purchase products directly on Pinterest without having to leave the site.
Buyable pins are easy to distinguish by a blue Buy Now button that, once clicked, takes user directly to a checkout where they can complete the purchase.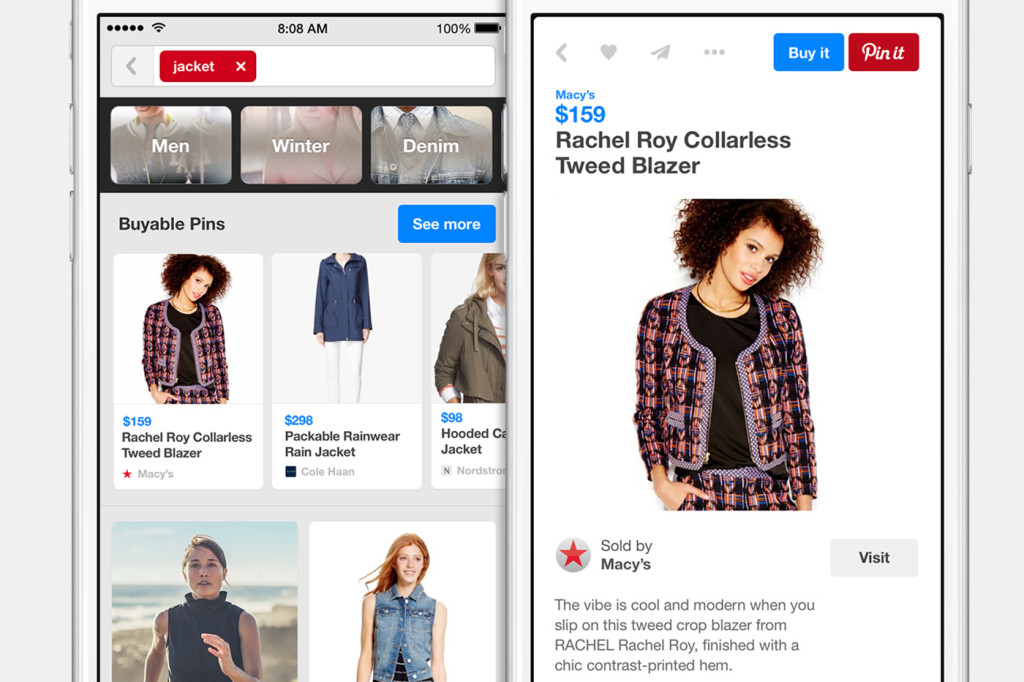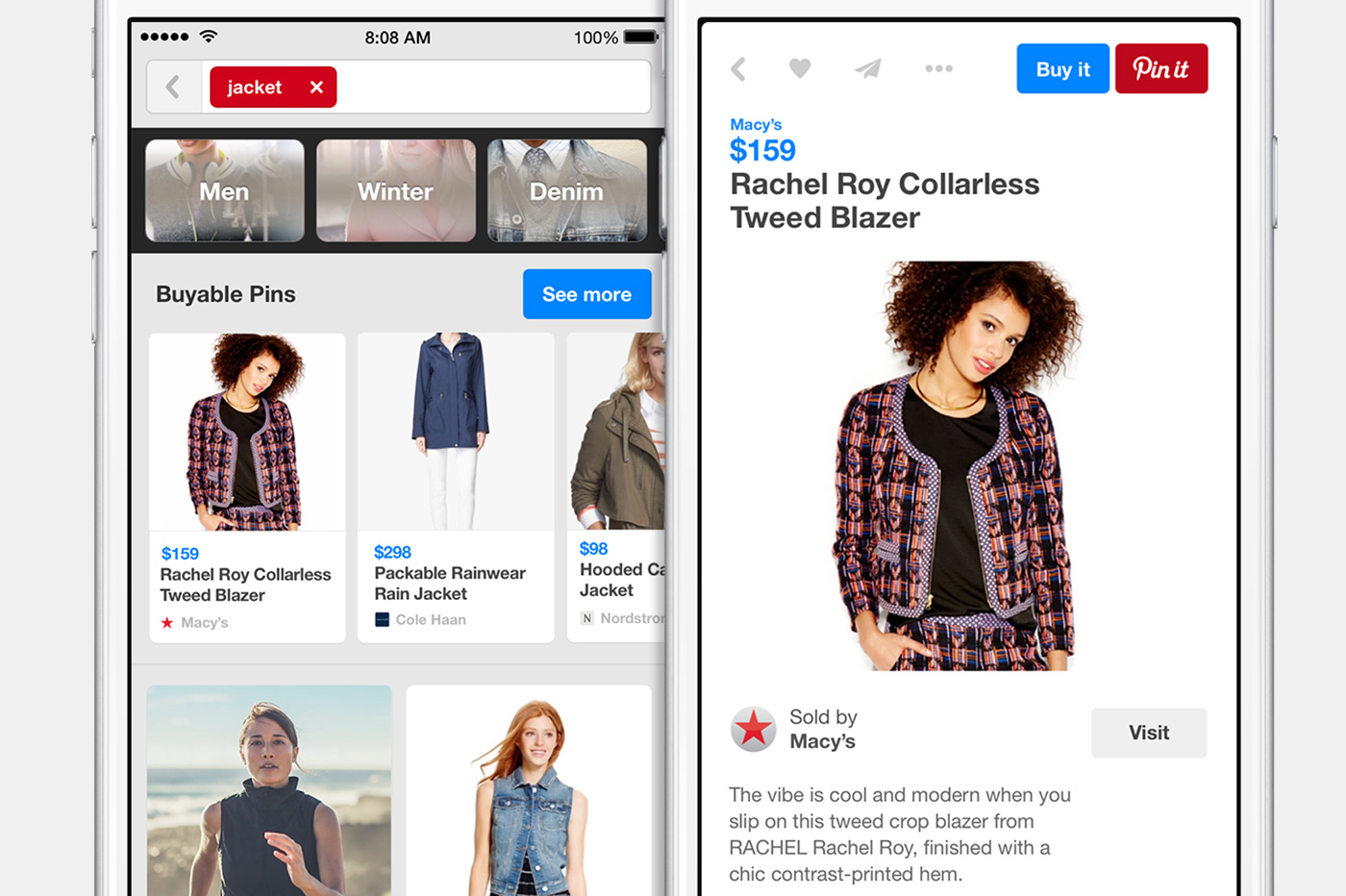 Pinterest accepts Apple Pay or most major credit cards as payment methods.
But what's important, Pinterest isn't going to charge stores for using this service, nor take a cut from a sale. If you decide to sell your products on the social network, you'll get all the money from the sale, bar your merchant fees of course.
At the time of writing this article however, Buyable Pins are only available in the US.
If that's where you live, you should start seeing the blue Buy Now button in your pins.
If you're in other parts of the world, you will have to wait a little longer before you start using Buyable Pins.
Why I Think Buyable Pins Will Absolutely Rock Online Retail
The shortest answer:
Because they make it so easy for customers to buy on impulse.
You know, the numbers make it clear:
Pinterest users are in a buying mood when using the site:
93% of Pinterest users already use the site to plan purchases.
96% use the site to gather product information.
2 million people save product pins every day, and
87% of Pinterest users say they have purchased something they discovered while Pinning (source).
And they often act on impulse while browsing the site.
But up until now, the only way for Pinterest users to act on that impulse was to save the pin for later.
Or leave the site and search for the product online.
Now however Pinterest users will be able to purchase the product right away while browsing the site.
And purchase they will.
Here's why:
According to CreditCards.com, 3 out of 4 Americans make impulse purchases.
What's more, women (by far the dominant group among Pinterest users) make impulse purchases primarily when feeling excited or bored, two states they are likely to be when browsing the site.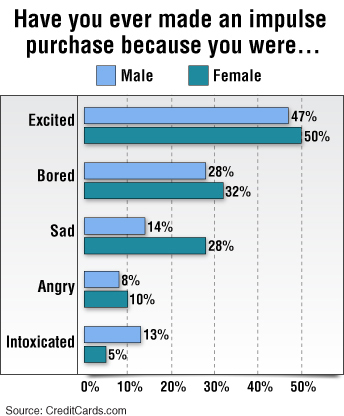 Lastly, the average person, over the course of their lifetime will spend approximately $110,000 on impulse purchases. And clothes are the most commonly item purchased on impulse after food (source).
How You Can Start Selling on Pinterest
It's undeniable:
Buyable pins sound like a great opportunity.
However, there is a catch:
They are currently only available as a sales channel through Shopify.
If you're using this ecommerce platform, you're in luck. To start selling on Pinterest, you'd just need to add the social network as a sales channel in your system and you're all set.
But if you're on another platform, you would have to move your store to the platform or integrate it into your online sales strategy.
Final Thoughts
It undeniable:
Buyable Pins are a game changer in social media ecommerce.
No other network so far allowed online merchants to sell directly. With buyable pins Pinterest is moving from being just a social network to becoming another and undoubtedly powerful sales channel.
The only downside is the strict integration with Shopify. If however you're able to integrate it with your current system, you should jump into the opportunity to start selling products on the social network.
Given the nature and preferences of its users, buyable pins should be a hit right away.

Pawel Grabowski is a copywriter and content marketer and the founder of UserMagnet.io, the content marketing agency helping SaaS companies grow the user base and generate quality leads with targeted content strategies.
Find out more about Pawel at smashingcopy.com and connect with him on Linkedin.