When Should Retailers Start Using PPC?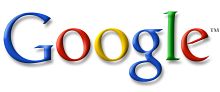 I know.
It's the question I have been asking myself too.
Where will my first sale come from?
The anticipation of that first order coming through was killing me. Literarily.
Will it be a friend buying to make me feel better? Or even worse, a family member whom I told about the store already? Perhaps I will get lucky and  someone will accidentally drift to my half-finished store and buy?
After all, it can't be that everyone will love it so much to buy in large numbers.
And no, such thinking does not value your work. In spite of all the impatience for the first sale, you are being realistic. You know how hard it is to sell online these days. And you know that success won't come overnight.
But what if it doesn't come at all? Even that first sale? Should you start advertising then to bring any visitors in?
Waiting for the first sale is tough. You have poured all your energy into building up a store, creating a website your clients should love and now you need some gratification – your first order.
The problem is, it's not happening. It's not because of the site, you did a great job with it.
There just aren't enough visitors yet.
There are many ways to promote an ecommerce site and gain visitors. The most attractive are the ones which don't require heavy budgets – PR, SEO, social media, building up the word of mouth. The problem with them is that they take time to bring the effect. And many roadblocks, like Google updates for instance can hinder your path.
Faced with lack of traffic you are bound to start to wonder, when should you start using PPC and pay Google for visitors.
A Typical Ecommerce Marketing
Most online merchants start off with SEO, it's almost given.
And it makes sense – the benefits are many. You can set many aspects of SEO yourself. Even better, you can do it while you are still building a site, making search engine optimization techniques work for you from day one. There is work to do after that, sure – building links, creating content but you do have the time for that at the start.
Once SEO is set, many online merchants jump into content marketing or other forms of content generation to further increase their chances at being found.
Some design and coordinate a PR stunt to gain publicity. Or simply spread the info on their store to journalists and bloggers.
And all try to gain some social media following. They set up Twitter and Facebook pages and start building up audiences.
But only a fraction of those consider PPC. In spite of this channel offering almost instant traffic, not all shops implement it into their marketing mix. At least not from the start.
It could be down to many reasons:
PPC is a paid platform. This is hugely important. With PPC you have to pay for every click to your site, regardless of whether the person buys snything or leaves after few seconds. Some users reports cost of as much as $10 CPA or higher, making the platform quite expensive in a long run.
It takes time and money before you collect crucial data which you need not only to properly optimize campaigns but also to figure out if there aren't any problems with the site or copy that prevent sales from happening.
PPC is extremely time consuming to be done well. On the other hand, outsourcing it puts enormous knowledge and power into someone else's hands – a person with very little interst in your stores success (beyond their paycheck of course).
It is also easy to mess things up and lose a lot of money in the process. That's the problem with every paid platform I suppose. When you are only beginning, and lack the data we spoke about already, it is easy to start guessing what your visitors might be looking for and spend money where they can't offer any return on investment.
But that's only one flip of the coin
If done well, PPC can offer great rewards.
Traffic from it is almost instantaneous. Sure, it might take a while before you get the rigtht traffic in but the data you get in the process might be worth it.
PPC also offers you a chance to jump ahead of your competition. Advertising with PPC may be costly but if you are working in a competitive industry, it can be your way to see what rewards await you when your site finally ranks higher in organic search.
PPC is good for testing too. If you are introducing a new product to the market and want to test a demand for it, you need traffic. PPC can offer it instantly.
So, Should You Start Using PPC Straight Away
To be honest, it is a tough call. The decision should depend on two factors – the competitiveness of your target market but also the budget you have. If you work in a market that's highly saturated with competition, one in which gaining organic traffic might take a long time, you are probably better of by running some ads. mentioned before, it is easy to burn all your budget without gaining anything in the process.
Seemingly if your budget is limited, you might consider waiting until SEO generates some traffic and invest first money you make into paid advertising.
Also, ideally you should focus on promoting products with higher margin through PPC as the cost of acquisition might not justify selling low ticket items this way.
Your Turn
When do you think is the best time to start using PPC? Right from the start, risking losing the budget you have? Or would it be better to build up some history and gain experience in selling online, even though it will take time, before launching an advertising campaign? Let us know in the comments.