How to Motivate Customers to Greater Spending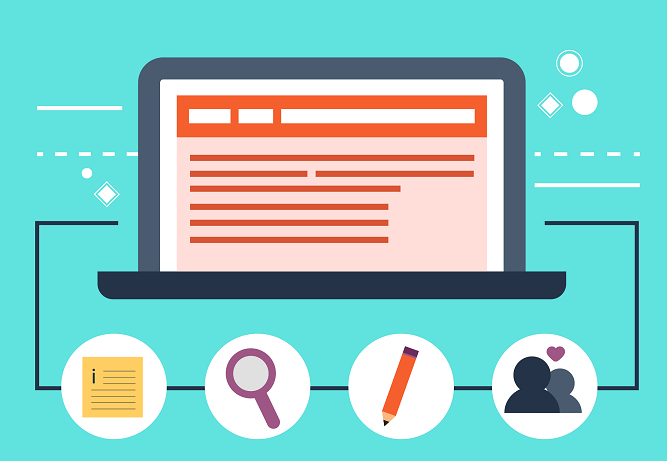 Most e-retailers in 2016 understand that it's going to take a lot more than throwing up a website filled with product photos to convert shoppers into customers.
In fact, a great majority of online retailers have taken their brands a step further in strengthening consumer relations by creating entire content marketing strategies.
These include blogs, newsletters, videos, and social media content.
All of these work together by using the power of an element that has been around since the beginning of time: storytelling.
How Does Storytelling Play Into Successful Content Marketing?
When it comes right down to it, content marketing, particularly the successful brand of content marketing, lives and thrives on the power of storytelling.
The Practical Small Business Advice blog makes the case for content marketing as a form of storytelling:
When you think about content marketing… what is it that you really think of? What's the concept of content marketing?

Content marketing, simply put is telling a story, a good story at that, capable of attracting readers to your brand.

The reader's attention is precious. To gain that you need to give something valuable in return.
Claudiu Murariu wrote a four-point guide speaking on the power of story as it's used externally in a variety of industries:
Storytelling is a powerful form of communication for driving action. It is an amazing weapon used in marketing, art and entertainment: a great story hooks people and engages them.
But if you read through his guide, you'll note that great storytelling often begins with internal organization.
Furthermore, he encourages marketers of all sorts to use the power of story throughout all of their sales funnel media, such as email opt-in forms, newsletter opt-ins, and any other type of media that invites the reader to become emotionally invested and part of a living, breathing story.
Digitalist Magazine offers us an excellent explanation as to why simply trying to convert shoppers with cold hard facts and data often fails to work, especially with regards to a cold, detached online shopping experience.
Here's what they say about converting hard data into stories as a conversion tool:
Storytelling puts the data collected in context to the different users and stakeholders by trying to make sense of it all. The result of good storytelling is empathy for your user and in some cases actually gain a better understanding of who the users are.

You start to feel their pain, truly understand their real needs, and maybe even uncover hidden needs. This new perspective allows you to articulate the needs in a way your users have not been able to.
The Magic Word That Creates Depth for Your Content Stories
Do you also notice a concept that they've mentioned regarding the ability to feel a consumer's pain while uncovering their needs?
They've encouraged you to put yourself in your consumer's place as you're crafting stories with the use of a very powerful tool: empathy.
There isn't a human alive who doesn't want to feel understood. Everyone wants to experience themselves in a story. And even if a particular story doesn't personally resonate with a consumer, then the consumer at the very least wants to envision a plausible and enjoyable story.
Digitalist Magazine breaks down why empathy works so well to sell brand and product stories:
Stories make us feel emotions, activating different parts of the brain than it would if you were to just listen to a list of facts. Stories help you make the connections- see how your users' interactions with people, processes or systems make them think, feel or react in a certain way.

When we hear stories, we try to relate to it by thinking of our own experiences, making us feel happiness or pain. This seems to be the way human beings are wired!
Sourcing Revenue-Generating Stories Your Customers Want to Consume
Now that you're probably excited about telling your shoppers and regular customers all types of stories, you're probably worried about how you'll come up with stories, and where you'll source them from.
This is especially true if you're selling a product or a service that isn't perceived to be sexy or interesting by the masses (but your product is necessary and desirable by those in the know).
But sourcing and producing your stories aren't hard if you use the resources that are readily available to you (or your marketing team):
1. Listen To Your Customers
Your customers are either constantly trying to get your attention, or they're talking about you. They attempt to gain your attention in the comments section of your website blogs, or they reach out to you on social media channels.
And if they're not directly reaching out to you, then be certain that they're talking about your brand to their online social circle.
Online social platforms in many ways have become what the neighborhood watering hole used to be. They offer connection and opportunities to tell and share stories. They allow people to be heard in a safe environment.
Therefore, you should go to some of these locations and hang out with your shoppers and customers. Listen to the conversations, and chime in when necessary.
Not only is this a great way for your team to capture possible stories first-hand, but this also gives your team the opportunity to control branding narratives before negative stories spread wildly, and out of control.
2. Use Your Internal Resources.
Did you know that customers want to read product stories? They love learning about the story of how you products are manufactured, the materials they're made out of, or other behind-the-story points of interest.
Think of all of those nameless and faceless employees who are responsible for your product's supply chain? Their stories deserve to be told, and consumers will feel a much stronger affinity towards your offering when they learn more about the people who selflessly serve the supply chain process!
Storytelling transforms your company from a cold, removed brand that constantly solicits money into one that's human, alive, and endearing. This is what's going to cement brand loyalty while boosting your revenue.