Fulfillment By Walmart: Should Other eRetailers Worry?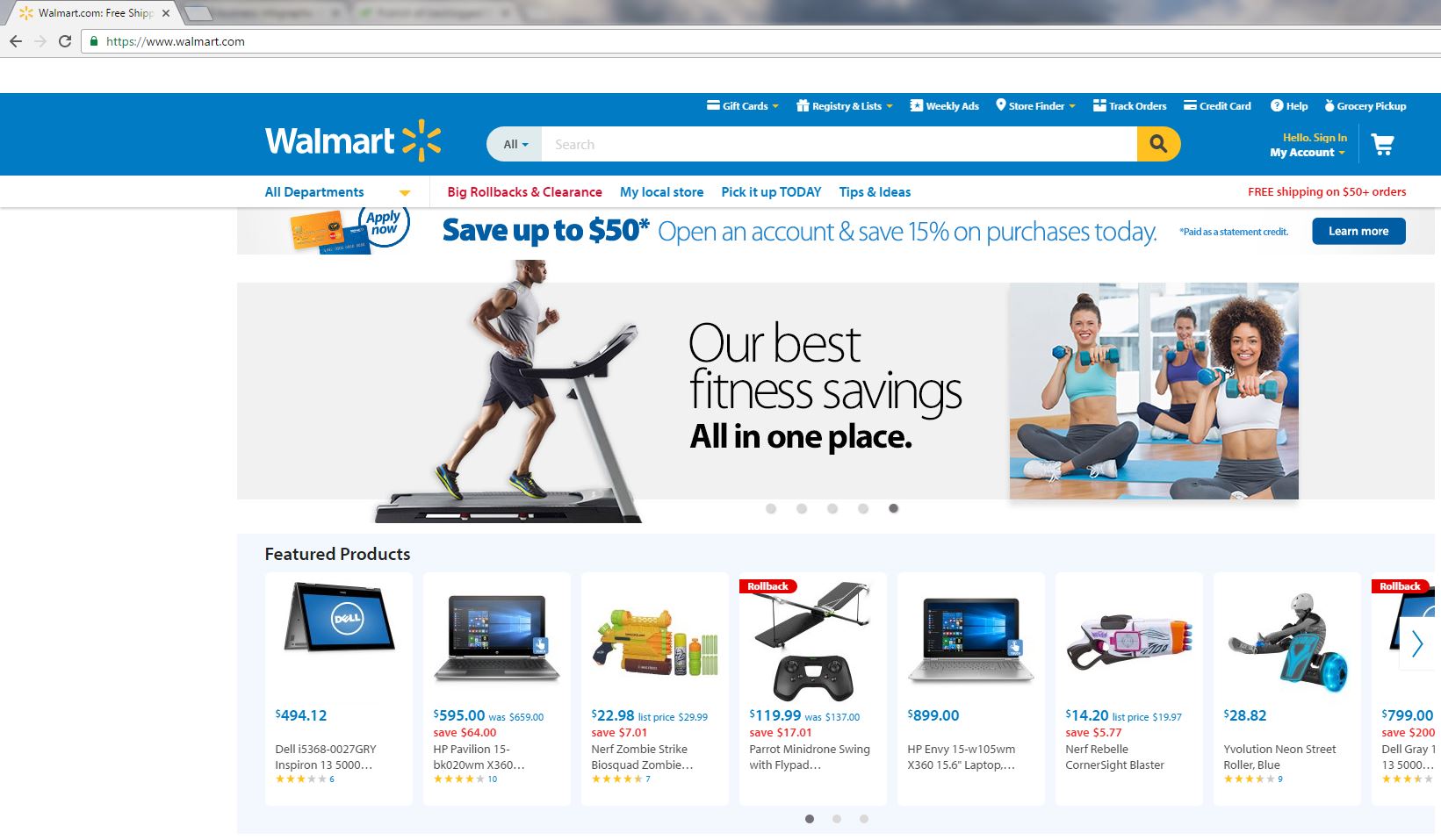 Earlier this year, Walmart rolled up its sleeves in order to prepare for a third-party fulfillment battle with giants already dominating the space, such as Amazon and eBay.
Fulfillment by Walmart launched in 2009, and the initiative started with six retailers as a test. After the successful launch of the six retailers into the fulfillment matrix, Walmart aggressively increased its rooster of retailers. As of this fall, Walmart is said to have over 300 retailers who sell their wares through the program.
Internet Retailer gave the program a write-up, quoting an executive who attended ChannelAdvisor's annual Catalyst conference in Las Vegas this year.
'After a long trial period that allowed Wal-Mart to develop technology to support more sellers and more SKUs online, Wal-Mart is ready to expand its marketplace,' Seth Beal, Wal-Mart's senior vice president of global marketplace, said at the conference.

Products from retailers are displayed alongside Wal-Mart's own inventory and are called out as Walmart Marketplace items, with the seller's name displayed on the items. Retailers on Wal-Mart's marketplace can be featured in Walmart.com promotions, such as Value of the Day deals.
What's involved with third-party fulfillment?
Third-party fulfillment is a model that works beautifully for larger entities, yet it's very beginner-friendly as well. That's because the model is tailored to save the retailer money. They essentially pay for what they need, and nothing more.
Also, they can scale their fulfillment and warehousing needs as much or as little as the need arises. Flexible scale can also take place as major company changes arise, with little to no interruption of business operations.
Shoppify published a beginner's guide for those considering setting up an eCommerce business via third-party fulfillment. They write:
When you fulfill and ship your own orders, you'll likely need to hire staff as you scale. Managing staff takes time. If your business is still in flux, you may be wary of promising someone a job. Instead, you can outsource the work to a logistics company and let them be responsible for finding and hiring good people.

(Finally), you didn't start a business because you're really good at packing boxes. There are other skills you bring to the table that are harder to outsource. When you let someone else take care of logistical details, you can focus on the things that will have a greater impact on your bottom line.
Can anyone sell their wares through Walmart?
Here's where Walmart's program differs a bit from other third-party fulfillment programs out there. While some programs feature a lower barrier-to-entry, Walmart's program is a bit more challenging to get into. That's because Walmart wants to sift through applicants thoroughly. They want to ensure that their retail partners hold to the values and goals of the Walmart brand.
Our sellers are selected based on reputation, sales projections and alignment with Walmart's values.
With this stated, Walmart encourages new retailers with visions of audience expansion, operational safety, effortless transactions, and the ability to operate as Walmart's strategic partner.
There are others gaining market share
As mentioned, Walmart is moving into the third-party fulfillment space after others have attempted this model, with varying levels of success. Amazon leads the pact, but eBay follows behind it. BestBuy and and Sears are have skin the game, and for the techies, there's Newegg. Rakuten is a Japanese player, but they've successfully penetrated the American market.
Walmart and Amazon spar each other
Needless to say, Amazon isn't going to allow a major retailer like Walmart take away its market share without a fight!
All third-party items sold on Walmart.com are displayed among the company's own inventory, but they are labeled with "Walmart Marketplace" to differentiate them. The biggest incentive for third-party retailers is the ability to participate in Walmart.com promotions, such as Value of the Day.

Amazon, on the other hand, continues to grow at an impressive pace with regard to the number of products in its marketplace, according to RW Baird research cited by eCommerce Bytes. The number of products on the U.S. marketplace surged in Q1 2016 thanks to third-party retailers.

[…] Furthermore, Amazon is still the leader in e-commerce traffic in the U.S., but Walmart's traffic is accelerating, according to comScore. Walmart had 84 million U.S. online visitors in June 2015, a 14% YoY increase. This was almost double Amazon's growth of 7.8%. But Amazon still eclipses Walmart with 180 million total U.S. online visitors in that month.
Sellers should resist the urge to co-mingle
There's always digital marketers who try to hack the system, and Amazon warns them against trying to use arbitrage to their advantage:
Sellers small and large alike use retail arbitrage to get items into their inventory: a prominent recent example was when some Walmart stores across the country closed, and entrepreneurs loaded up on merchandise that they could sell at discounted prices on Amazon, eBay, or other venues.

What's against Amazon's rules, though, is receiving an order, finding that another retailer sells it for cheaper, and ordering directly from the competitor to have it delivered to a customer's house. That's a very crude form of drop shipping…Amazon doesn't allow sellers to simply order stuff cheaper from another retailer and have it sent directly to you.