Freshly: How Does This Home Delivery Player Pan Out ?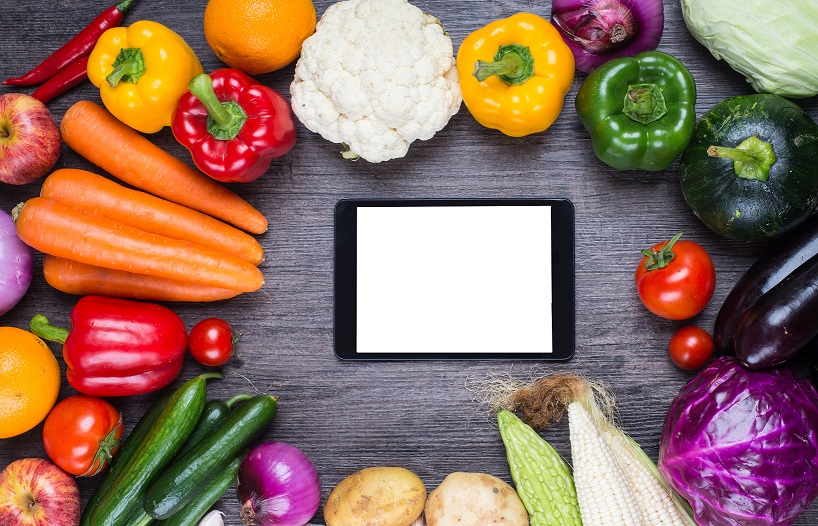 Freshly is one of a plethora of home delivery food services featuring a subscription-based access model which is obtained via their proprietary eCommerce platform.
In short, subscribers purchase food from the site when they want to either start their day or end their day with quick, high quality food that's sustainable to their health.
What is their brand all about?
The New York City-based company delivers healthy meals for a price of around $11 per meal — which may make it sound like many other food startups, but CEO Michael Wystrach (pictured below with his co-founder Carter Comstock) said the model is different in some key ways. Unlike a meal kit service such as Blue Apron, Freshly meals don't require any cooking (you just heat them up in your microwave or on your stove), and unlike on-demand meal services such as Sprig, Freshly just makes a single delivery with all your meals for a given week.
Who are their competitors?
The list of home delivery food services seem to grow by the week. But as consumers soon learn, there are definite differences in the offerings.
A recent Entrepreneur Magazine article noted that Freshly is continuing to expand, even while its previous competitors are scaling back or closing shop. And while the article only mentions a couple of competitors by name (Maple and Munchery), it does provide solid figures that explains how Freshly intends on continuing to compete with other companies still on the playing field:
Freshly's business model differs vastly from other companies who have struggled to stay afloat or expand their reach. Freshly doesn't charge extra fees for its weekly meal packages, which include six, nine, 12 or 21 meals averaging $11 each. There are no flat membership fees, no delivery charges and no driver tip requests. Everything is included, and subscribers don't have to commit for consecutive periods of time.

In contrast, Freshly's competitors are re-evaluating their business models. Last week, Munchery switched to a membership fee structure instead of its previous pay-per-meal model. Freshly has turned a profit every month since it was founded in February 2015, and it closed a Series A financing round of $7 million last July, according to the company. Wystrach attributes Freshly's continued profitability to its relationship with FedEx and other couriers. The company will have shipped 125,000 meals in April by the end of the month.
In addition, according to Freshly's CEO, the company's real competitors aren't other food delivery services-they're actually grocery stores and restaurants.
How is the food purchased?
The meals are purchased directly on the Freshly website. First, the new customer must follow the easy account set-up process. Then they are led to a selection of meal choices. After selecting their choices, they will be led through the delivery schedule and check-out segments of the site. Customers can select from six, nine, 12 or 21 meals averaging $11 each.
The great news for customers is that there's nothing additional to purchase in order to round out their meals. They also won't have to worry about grocery waste. And for the environmentally-conscious, the container packaging and the delivery box insulation all are made out of recyclable materials.
Benefits of the buy-in
There are several ways that Freshly subscribers benefit from the buy-in.
First, subscribers benefit by not having to cook. This is a program that appeals to busy professionals and students. To that end, it should be noted that the portions are heavily targeted towards single individuals, instead of feeding the family.
This leads to the second benefit for subscribers. This is a great meal plan for those who don't want to waste time or money traveling to restaurants. Not only will the subscriber save money on fuel costs, but they'll also save money on food delivery service fees typically levied by restaurants.
Finally, the subscribers get to taste chef-produced meals that are ready to heat and eat.
How does Freshly differ from competitors?
In general, Freshly stands out from other popular competitors because it offers subscribers meals that are pre-cooked. While other services are great for home-cooks who are concerned with eating artisan meals prepared at home with non-processed ingredients, Freshly subscribers would rather not be bothered with cooking at all.
Instead, they are promised meals that are not only prepared based upon chef-produced recipes, but they are promised that the dishes will be just a fresh and delicious as a meal they've cooked at the end of the day.
However, subscribers won't have to worry about standing over a hot stove at the end of their work day. Instead, they'll remove their prepared meal from the refrigerator, heat them, then eat them within minutes.
In the way of convenience, they are very similar to microwave meals that are sold at traditional grocery stores. But unlike traditional microwave meals, Freshly meals aren't delivered to the end-user's home in a frozen state (although they can be placed in one's freezer if they wish). Also, Freshly promises to use only fresh ingredients that aren't filled with sodium and other preservatives that could place the end-user's health at risk.
It remains to be seen how Freshly will continue to do in the already-overcrowded world of home delivery food services. However, the industry in of itself is projected to continue to grow. As Katie Bell writes for Forbes:
Meal kit delivery services are reinventing the dinner ritual a very good way. Working couples, singles, and busy families who care about eating fresh, home-cooked meals are flocking to the concept of a freshly prepped meal-in-a-box and the market is lighting up with a flurry of new offerings.