How to Encourage Customer-Generated Content for Your Ecommerce Brand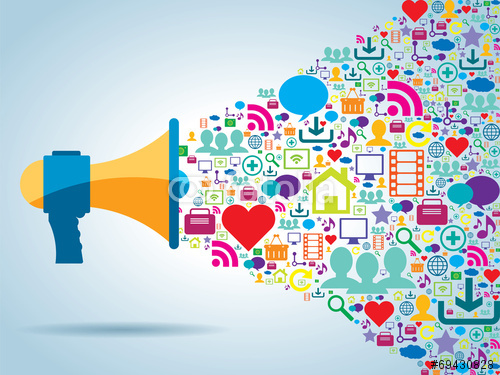 Sometimes bringing an ecommerce campaign to life requires more than just offering rewards to your customers.
In order to truly make the most of your marketing efforts, whether they involve a loyalty program or not, you need to foster a two-way conversation between you and your customers.
Including consumer-generated content as part of an ecommerce marketing campaign not only breathes life into an otherwise strictly business transaction, but it can help boost your brand presence across various digital venues.
Here are a few ways to encourage customer involvement and boost customer-generated content:
Leverage Social Media Platforms
Among the tools at your disposal for connecting with customers, social media is one of the easiest ways to boost engagement and hopefully drive sales. Facebook, Instagram and Twitter are some of the top social media platforms that can be used to add personality to your brand while reaching out to a variety of demographics.
People are more likely to interact with a branded social media page if there is a clear incentive offered for either following your account or contributing content that is relevant to your brand.
For instance, you can encourage a dialogue with consumers on Facebook or Twitter simply by asking for feedback or holding a contest to see who can get the most 'likes' for uploading an image related to your product. Whether you use a hashtag campaign on Twitter, Instagram, or Facebook, or simply pose a question to encourage debate among your followers, there are numerous ways to connect with the masses via social media.
Incentivize Consumer Content Creation
Once you've established a reputable presence on the social media channels that make sense for your brand, you can start encouraging consumers to contribute and share content in a variety of ways. Make it known that you offer desirable rewards for submitting content and allow consumers to supply content in a number of different formats, including:
Positive Brand Stories: The best customer experiences are the ones you hope will go viral; unfortunately, it can be hard to motivate consumers to share positive shopping experiences online. Encourage your consumers to focus on the positive aspects of their customer experience by offering special rewards for those who share their favorite memory of your brand or product through social media. 
Responses to Provoking Questions: Another great application of social media is for accessing a wide cross-section of responses to industry-related questions. For instance, you can increase consumer engagement and collect valuable information by offering a discount code to any consumers who submit a response to a question you broadcast via social media. People like to be heard and social media is a great tool for providing consumers with a voice while helping brands collect information and online support.
Product Reviews or Feedback: Online questionnaires are one of the most straightforward ways to collect data and insights that can allow you to improve customer experiences. Because you may not often have an opportunity to interact with your consumers face-to-face, incentivizing feedback or questionnaire responses can produce invaluable content. Simply offer a bonus reward to everyone who completes one of your surveys.
Hold a Contest for Content Submissions
Although incentivizing consumer contributions can sometimes earn you relevant content that can be used to further promote your brand, a more structured method of generating consumer input and share-worthy content is to hold a contest. There are two options for creating a contest to promote your brand: either a multichannel competition or a focused initiative.
A contest requesting submissions of multichannel content can be tied together by a hashtag that can be attached to posts across different social media platforms; Facebook, Twitter, and Instagram all allow users to tag their posts with hashtags, making it easier for you to locate your participating followers. A more focused campaign could, for instance, involve a call for submissions of themed Instagram posts demonstrating creative ways to use your product.
Reward Unsolicited Contributors 
If you don't currently have a plan in place to increase consumer engagement but are lucky enough to be receiving unsolicited content from loyal fans and brand advocates, don't let it go unnoticed. Acknowledging your 'superfans' can help encourage other consumers to post similar content, thus expanding your online presence via social media.
The best way to reach out to customers is to promptly respond on whatever platform they've used to post or connect with your brand (this is a good argument for maintaining brand accounts across as many social networks and digital platforms as possible). Not only will these loyal customers appreciate the personal touch, they'll be more likely to share brand-related content in the future or encourage their friends to do the same.
Use Customer Content to Reinforce Feelings of Brand Loyalty
Whatever methods you employ to encourage fan-generated content, consumers always appreciate receiving positive feedback and gratitude from their favorite brands – so don't let their loyalty go unacknowledged!
By sharing, promoting, and rewarding consumer contributed content – whether its valuable survey data, a lighthearted tweet, or a contest entry – you help ensure both that their brand engagement is rewarded and that your brand receives positive exposure by boosting the reach of content created by your biggest fans.
Steve Deckert has been involved in the eCommerce community since 2007. In 2009 he helped to envision and develop Sweet Tooth. Steve has helped over 3,500 merchants reward over 15 million customers, improve their customer experience, develop their customer loyalty, and increase long term profitability. Find him on Twitter, LinkedIn, & Google Plus
Tagged Customer, Engagement, Experience, marketing, Rewards