eCommerce Platform Solutions: Which Online Product Catalog is Best?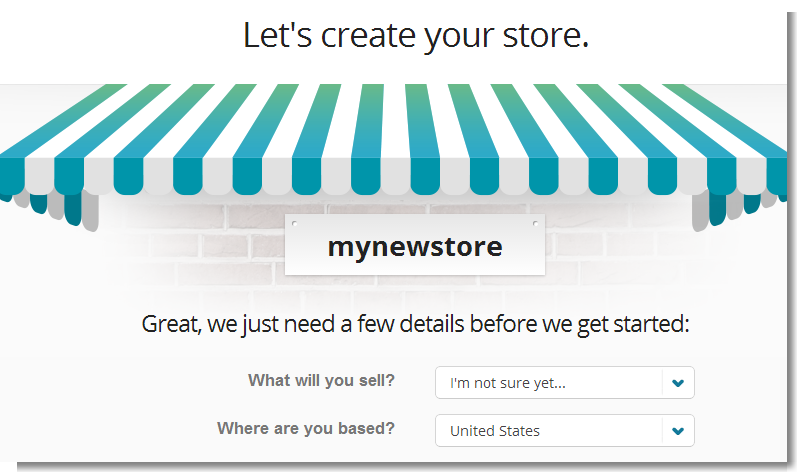 An online product catalog is an important cornerstone for eCommerce retailers. Creating an immersive, information-rich experience helps eCommerce businesses build interest amongst online visitors and is key to converting potential customers into loyal shoppers.
One of the disadvantages that online shopping must accept is that potential buyers don't get an opportunity to feel the product in their hands before they purchase. A comprehensive online product catalog can dispel this shortcoming by instead providing more detailed information and a plethora of product images that help shoppers make up their mind without the need for touch. Along with using persuasive communication techniques, a detailed product catalog can be an important stimulus to encourage visitors to buy.
For many online vendors, your product range and selection is part of your unique selling position: the products you have curated for sale are part of your business identity and are what sets you apart from your e-tail peers. Making this point of difference clear through an intuitive product catalog that highlights the best of your online offerings can help you build a consistent brand identity that your shoppers will value and trust.
There are generally two ways you can create a product catalog for your eCommerce website:
By selecting a complete eCommerce platform, you will have access to readymade templates and online tools specifically designed to help you create and maintain a product catalog for your online retail business.
If you have an existing website with a strong identity that is more than a web-based storefront, you may be looking for plug-ins and widgets that let you devote a section of your website to selling products online.
This article looks at some of the most popular solutions available as both standalone eCommerce platforms and the widgets and tools that can help you plug an online product catalog into your existing website.
Before You Get Started
An online product catalog will only ever be as useful to your customers as the information that goes into it. You can also use a catalog as a core business tool. An online product catalog doubles up as:
your inventory management system
a data storage system on what products are most in demand amongst your website visitors and shoppers
a guide to optimizing your website for product-related keywords
a review system and social media scheduling support tool.
Take the time to build a product catalog spreadsheet so that you can treat your products as data assets that provide deeper insights into how to successfully run your eCommerce business.
As a bare minimum you will need a spreadsheet with the following columns:
Product name and model number
Overall product category
A sub-category, if necessary
Brief description
Price
More detailed description
Primary image file
Secondary image files
You could also include:
Alternative products
Keywords to use with the product
Primary target market
Related items/cross-selling opportunities
Reviews/testimonials
Supplier details
You can set up a spreadsheet with the bare minimum columns first and, as you grow more confident in managing a product catalog and building out an immersive experience for your shopper visitors, you can add more detailed information (such as alternative products if shoppers want to keep browsing, or cross-selling opportunities for accessories or complementary goods).
You can also use this product catalog spreadsheet to register your products via the Google Merchant Center to make it easier for your products to be searchable by the world's largest search engine.
Most of the following online product catalog solutions will require some of this basic information when you start entering products into your online store, so it will be more organized and methodical if you have this prepared in advance. If you have a large number of products, you may be able to import your spreadsheet directly into your eCommerce platform using a CSV file.
ECommerce platform solutions
While it may prove useful to go with some of the more tried and tested eCommerce software options in order to be using reliable, robust tools, the truth is that online eCommerce platforms are still a new enough service that there is no real frontrunner that stands out ahead of the rest. According to the website trends site, BulltWith, among the top million eCommerce vendors, Magento takes 13% of the eCommerce platforms marketshare with Volusion and Bigcommerce sharing about 11% of the market. A massive 49% of the market is shared amongst platforms outside of the industry's top 10, indicating how – in the vendor market – eCommerce platforms are really still anyone's game to win.
The good news for online retailers is that this means there are a lot of user-friendly tools and outstanding features in the available products, as each software vendor aims to provide high-level functionality to entice your custom. The bad news is that researching which platform to use can be a headache.
Magento
While Magento is an enterprise-level solution, Magento Go is the eCommerce platform's small to medium size etail business service, with a separate Magento Enterprise edition servicing larger retailers (for example, Warby Parker are known to use Magento).
Pros
Subscription fees include all sales transaction fees so you know what you are being charged each month, regardless of sales volume.
If you are offering your products to an international market base, Magento offers automatic laguage translation between English, Spanish, French, German and Dutch.
Cons
According to some users, if you have a large product catalog with lots of items, Magento quickly becomes unwieldy and slows down in load times for visitors wanting to shop at your site.
Magento is owned by eBay and as with other internet monoliths of this size, you can imagine customer service response can be somewhat lacking. For smaller subscribers there is only limited customer customer support via email. Response times may be slow and lack the handholding that other platforms pride themselves on offering new subscribers.
Best used for
Magento Go may be ideal for startups with high aspirations of growing fast, or for those online businesses that are already on a growth path. If you are dipping your toes into the world of online retail or are building an online shop for the first time, Magento Go may be overkill and hold you back from enjoying your business journey.
Shopify
Shopify offers a comprehensive solution that can update all aspects of your website from within the Shopify admin client. You can also easily set up a Shopify business under your own domain name, or host on the Shopify servers.
Pros
Promotes itself as letting you get up and running in minutes. The truth is more likely that you could have a basic store set up in an hour if you have your product catalog spreadsheet already prepared.
Can optimize indiviual product pages for keyword search.
A shopify app is available that gives you full control of the site admin client, letting you manage your online store from a tablet or smartphone.
Cons
Limited range fo free templates and the professional templates are priced much higher.
Some options to edit page text and set up sub-category menus can be more difficult to wrestle with.
Paying for a Shopify subscription does not include transaction fees from paypal and credit card processing, which are charged separately based on each purchase.
Best used for
Drop shopping etailers and others who want to get up and running quickly and test out the potential of your eCommerce business idea with limited investment in initial set up.
Volusion
While Volusion is snaring a comfortable marketshare amongst the eCommerce platform offerings, it is more suited to retailers who have a physical brick-and-mortar store and want to back this up with an online presence. Volusion offers a lot of templates ion its library – some free, some paid – and has a number of specific tools such as an easy way to create daily deals and social engagement automation that lets you schedule posts to Facebook and other sites.
Pros
The database functionality allows you to easily decide what data should be displayed for each product and it is easy to link your product catalog to your inventory management system.
Volusion offers multiple payment gateways including allowing payments via Paypal, credit cards, and Google Checkout.
Cons
In our research, we didn't really see any product catalogs that really stood out as offering detailed product information.
Volusion does not have any functionality to easily allow you to add a blog to your website. It can be done by hosting your blog on a WordPress site and linking that to Volusion but there are no in-software solutions provided.
Best used for
Physical retailers who want to set up an online storefront drawing on the same inventory as is used to stock the physical store.
Bigcommerce
Bigcommerce is consolidating its market position as one of the largest out-of-the-box eCommerce platform solutions. This may give you some reliability that anything you build on Bigcommerce will be around for the longhaul, with new features added to match emerging online shopping trends.
Pros
Transaction fees are included in the subscription fees, so you know what you will be paying each month. A free trial period for new users is also available.
Adding new products to your Bigcommerce admin backend is particularly easy, and there is also functionality to allow you to import a product catalog spreadsheet via CSV file.
Cons
While professional templates are available to choose from, these can be a little expensive if you are testing the waters. It is difficult to test the real potential demand for your online business using a poorly designed template so this can make researching a new market idea a little prohibitive.
Check the shopping capabilities and the auto-tax setting options for buyers. Some reviewers and users believe that while Bigcommerce offers international shopping, it is really more suited to using this platform in the US domestic market, for both shop owners and customers.
Best used for
Online retailers who have no coding or technical expertise and want to use a click-through interface to choose and set up all aspects of their product catalog and online store.
Widgets and online tools
Squarespace
Squarespace is rapidly gaining traction as an easy-build solution for websites, and offers a number of particular assets and tools to assist users build an eCommerce venture. Technically, this Software-as-a-Service solution sits somewhere between being an eCommerce platform and having widgets and online tools for existing websites. While Squarespace can be used as a website builder for any business or hobbyist, it also has a variety of components you can choose from to create your Squarespace website as an online store, including drag and drop product catalog page templates.
Pros
Like some of the WordPress plugins and templates described below, one of the benefits of the Squarespace environment is that it is more SEO-friendly, allowing you to set up a product catalog in such a way that you can rank well for individual products and product models. This is an essential aspect for any online retailer dealing with branded products. Searching the internet using the particular product model name and reference code is a key sign that your shopper is ready to buy. Making sure your product page ranks first for the specific product name can be an easy sell, as long as your website looks professional and has trustworthy payment processing options.
Squarespace has in-built integrations with Google Analytics, Facebook, and MailChimp which can allow you to build out a cohesive hub-and-spokes marketing strategy.
Product pages are customizable and you can also schedule new pages for automatic publication on a steady basis so that your online store is always offering new products. This can be an effective strategy to encourage rep[eat visits by those still in the consideration phase.
Cons
While customers can buy from anywhere, in order to sell using Squarespace, your business needs to be based in the US or Canada. Squarespace uses Stripe.com to process payments, so if you are a beta user in UK or Ireland, it may still be an option but for a stable ecommerce environment, beta use is not recommended.
Best used for:
Online stores with a small product range who prefer a drag-and-drop interface when building out their website.
WordPress E-Commerce Themes
If you have been using WordPress as a content management system for your website, you can buy a professional template with ready-made template sections to use as an online product catalog, and install a range of eCommerce plugins to allow your WordPress site to function as a fully-fledged online store.
Sites like ThemeForest offer a catalog of professional templates that you can buy and download and start customizing for your WordPress ecommerce site straight away. For example, the Cheope theme (above) has been designed with a focus on product catalog displays built in.
Pros
If you have an existing website, changing the WordPress template will allow you to keep all your existing content while adding ecommerce capabilities across the site.
Templates often come with extensive user documentation and a willing customer services response direct from the designers. (Check the reviews for any particular template before you download it to make sure you can see user comments on the level of customer support before you buy.)
The latest WordPress eCommerce templates are often formatted with responsive design attributes, meaning they resize automatically depending on your screensize. While the majority of online shopping is done from a desktop computer, you still want to make your online product catalogs readable and enticing for those using a tablet or their smart phone for initial product research.
Cons
This is not an all-in-one ecommerce solution. Depending on the complexity of your website, you may be dealing with different programmers to customize a theme page, manage a side-widget and get a plugin functioning properly.
If you are finding it hard to decide on the right approach to setting up your online product catalog, you may want to avoid WordPress templates. You will have a whole new level of choice to wade through in selecting which ecommerce template is best suited to your business.
Using a WordPress template requires a strong editing eye: it is easy to create a busy website using all of the bells and whistles at your disposal. Have a clear, crisp idea of user experience in your mind (or sketched out on paper) before you start adding all the plugins and sliders available to you.
Best used for:
Online retailers where your key value proposition includes being a thought leader in your market sector, and if you are planning to an extensive use of content marketing to help build your eCommerce website audience.
ECWID
ECWID stands for E-commerce Widgets and offers plugin modules that can be added to any website. On a website, these widgets create an online product catalog for your etail store, while on Facebook the ECWID widgets use the same data to create a virtual shop on your business page. The widgets can be used on a variety of content management systems including WordPress, Joomla, Drupal, Blogger and TypePad.
Pros
Using ECWID widgets is free.
Widgets can be ideal if you have a broader site or provide a lot of products to clearly differentiated target markets. You can set up different widgets and create multiple stores to target each of your customer segments.
If you want to sell on Facebook pages, you can have Facebook-customized widgets prepare an online storefront using the same product catalog backend that you use for your website.
Cons
It may take some code tweaking to make your ECWID widgets function properly on your website, especially if you have heavily customized your site.
While the online product catalogs look fine for some markets – especially those that deal in bulk products – if you are selling products with a strong design quality, the templates and display options using ECWID may look clunky and unglamorous.
It may take some technical coding to make your products SEO-friendly from within an ECWID widget catalog.
Best used for:
Online retailers who are specializing in bulk products or large target markets where price, bulk supply and storefront access via social media are more important to customers than a cultivated design aesthetic.
Catablog
Catablog is a plugin that can be used with content management systems like WordPress. Currently, new features are being written for the service, including the ability to set up custom fields, so at present, the product catalog fields provided may not suit all your needs.
In the past, Catablog has had some minor security issues. Because of the way WordPress and other sites inform widget programmers of any concerns, the Catablog team was unaware at first that their widget had been deactivated at one point due to a security issue. As a result businesses using the Catablog system were unable to accept orders while the problem was being fixed. To Catablog team's credit, it only took 2 days to add new coding to address the problem, but if offering a 24/7 online store is part of how you market your business, you may need to be extra vigilant when using a widget service like Catablog.
Pros
Easily add an online product catalog to an existing website.
Great for a limited range of products where the focus on sales is done through content marketing on the rest of your website, not in detailed product information necessarily.
Cons
Need to keep a close eye on updates available fopr this plugin to ensure no future security issues turn off your online store while you are not watching!
Best used for:
Wordpress bloggers who are dipping their toes into offering an online store experience while maintaining the identity and popularity for the rest of their site.
Tagged eCommerce platforms, eCommerce tools, online product catalog, online product catalogs, online store websites, product catalogs