How to Develop a Value Proposition in eCommerce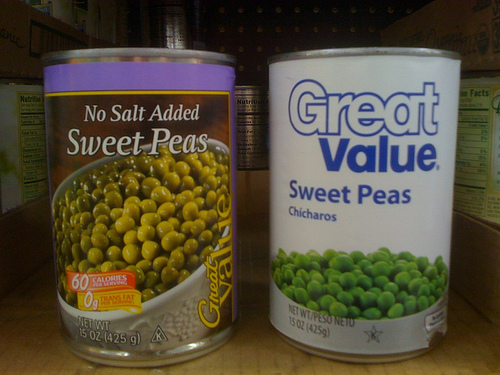 If there is one term equally overused and meaningless as "Content is King", it most certainly is "Offer Value".
Regardless of an industry, profession, type of business you are in or hundreds of other factors, "offer value" seems to be the ultimate response to almost any sales or marketing difficulty your business may be facing.
The problem? It's meaningless advice.
Value is something over which an online retailer can only control indirectly.  Value is sought & perceived by your customers.  Based on the value proposition they differentiate one store from another and one particular offering from what might at the onset seem like an identical one.
Customers base their buying decisions on the value they perceive.
But, you know all that already. You also know that value is the center of your online store.
What often remains a problem is how you could develop a unique value proposition that will tick all the boxes and ensure a constant growth of your eCommerce store.
And this is what I want to talk about in this post. How you, an eCommerce store owner can develop a unique value proposition to differentiate your store from the others.
Before we get to that though, let's quickly discuss what the value proposition really is.
Defining Value Proposition
The book "Creating and Delivering Your Value Proposition" gives what I personally consider the most effective formula for understanding the value proposition:
Value = Benefits – Costs
where costs equal not only to money a buyer has to pay for the product but also:
the risk of buying
time commitment to complete the purchase and await order delivery
convenience
anything else that might bear some form of risk or inconvenience
In other words, for a potential buyer, value could be calculated as:
The Value I Perceive = What I Gain minus What I Risk
It is clear from this formula that the biggest challenge you as an online retailer face then is to find a way to increase gains and reduce risks for your potential customers.
Why Develop a Value Proposition?
Is it not good enough to simply rely on the product you sell to provide the value? Surely if you bring enough targeted buyers to your site, interested in a particular product, you are bound to sell a few.
Unfortunately, this is a wrong way of thinking that has deemed many online stores to fail.
One of the greatest threats to an online store's existence is similarity.  You don't want to become a commodity. With the abundance of online retail stores offering the same product, differentiation is your key tool in attracting buyers and convincing them to buy from you.
Furthermore, even if you sell your own original products, in today's era of fast creation, competition can quickly launch a me-too product or offering, often at a lower price, greatly threatening your business' existence.
A strong value proposition thus becomes one of the most powerful weapons you can employ to defend but also help expand your online business.
How to Reduce the Risks of Purchase
Risk of purchase (and subsequently, value proposition) usually relates to one of those 5 categories. These they are the first elements you should look at when developing your unique value proposition:
Speed of Service
Convenience and Security
Information
Support
Price
You might look into using the speed of service and delivery of goods as your unique value proposition (in fact, a certain gigantic online store does that, doesn't it?).
It could also be the security of doing business with you, or the ability to gain a greater insight into a product through on-site or chat-enabled information, or fantastic customer service and support.
A clever returns policy, pre and post sale support might also work in reducing the risks and increasing the gains.
Price is another way for you to create value, however, this one is obviously the trickiest one to develop. Fighting for the lowest price can seriously eat into your margins and limit customer profitability.
On the other hand, clever bundles and deals might also work at limiting per-item costs while increasing your gains.
For customers, value is a result of simple math: what I gain minus what I risk by buying. By targeting some of the most common risks and fears in your business, you can quickly create a unique value proposition that will enable more customers to buy from you.