Ecommerce Branding: Create a Narrative That Sets You Apart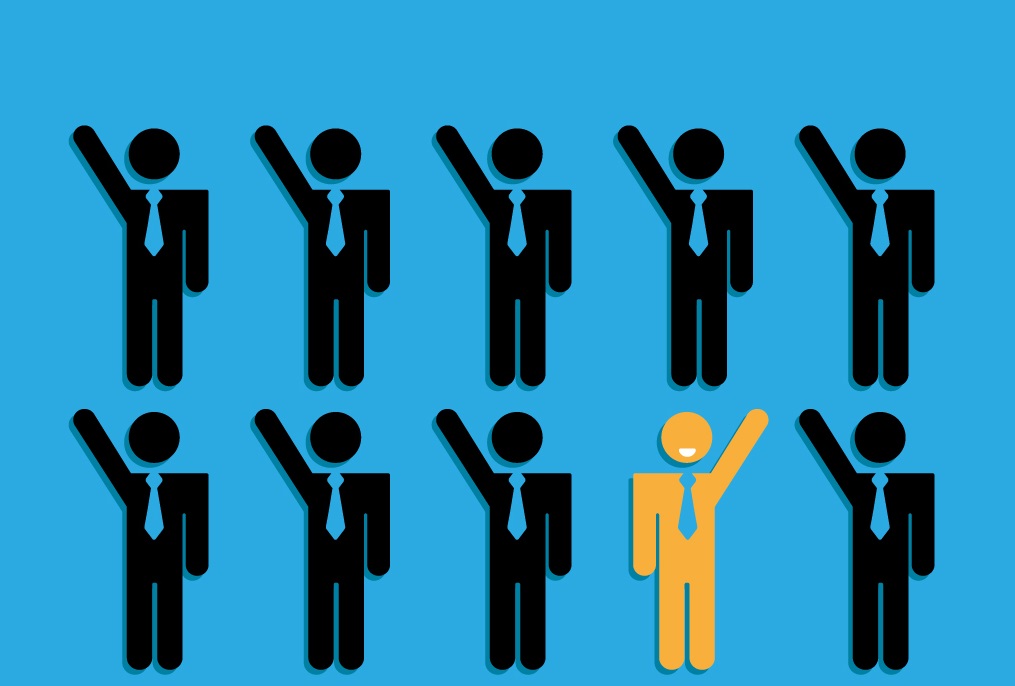 Think back to the last time someone needed to sneeze, or blow their nose. Chances are good that they've probably asked you (or someone else) for a Kleenex.
In some parts of the U.S., it's very common for people to request a soda by asking for a Coke. And in the not-so-distant past, the average homeowner went to the Frigidaire for all of their cold foods.
And what if someone in an office needed a photocopy of a document? They'd ask their administrative clerk to Xerox a copy of their document!
Here's the genius in it all:
The names of the products became so pervasive, they came to represent the product category as a whole.
It didn't matter that the end user actually used generic or store-labeled products. The name of the giant brand is what stuck out in the minds of consumer, much to the delight of the marketing and the PR departments of the uber-branded products.
Branding in a Nutshell
Branding is the marketing concept of how end-users and potential customers perceive your business. This is important because many consumers are looking for companies who produce the type of products and services that the end-user wants to purchase over an extended period of time.
Sometimes, the consumer is looking for products or services they can use for generations.
Any retailer can compete with another based on pricing, and incidentally, there are huge retailers who have developed their brand based upon deeply discounted pricing.
Therefore, they will also enjoy revenue generation from consumers who are all about finding discounts and value pricing.
Then again, there are retailers whose brand speaks of high-end labels, high quality, and aspirational consumables, regardless of the price. There are consumers and end-users whose tastes and lifestyles demand the best that an industry has to offer, and prices is of no object.
Therefore, brands like these will enjoy revenue generation from an exclusive clientele who are fiercely loyal to a brand, to the point of training their offspring to shop with the brand.
The Benefits of Branding Done Right
Eric Bandholz, the founder and CEO of Beardbrand, built his business from generating zero dollars a month up to $120,000 in monthly sales, just over the course of its first year!
He was able to accomplish this huge milestone thanks in large part to the power of branding and finding the right marketing targets who were looking for his brand.
In fact, his story was so successful, Eric wrote an article sharing what he's learned about the advantages of building a great brand:
Customers will be more loyal.
Your products can carry a higher price point.
Word of mouth marketing / viral marketing is more common.
Valuation of your company will be higher (One example: the US company Electrolux sold their brand and nothing else to the Swedish Electrolux. Their new brand is now known as Aerus.)
And the great thing about Eric's success story is that once he was able to develop a rabid brand following, the learned that his business no longer had to compete on price alone.
His products practically sold themselves! His brand loyalist became his virtual marketing team, happily and readily leaving review after positive review on the company's product pages, on social media platforms, and on relevant review blogs and community platforms.
The Branding Tool You Already Have at Your Disposal
Your marketing team will spend high sums of money on branding exercises. These can take the form of educational content pieces, advertorials, social media outreach, and participating in community events (especially if your brand involves social responsibility).
But there's a branding tool that you already have at your disposal, and the good news it, it doesn't cost any extra money than you've already spent on your eCommerce site.
That's because this branding tool is actually your About Us page.
Here's the thing:
People who become loyal to brands are interested in branding stories, and in particular, they're interested in the story behind the brand. That means that they want to learn as much about how your company came to be, why you've decide to offer your product (or service), and what your company's intentions are in the near future, and in the long-term.
You can paint a picture in the minds of your prospective brand loyalist on your about page. More than this, you can use this prime piece of website real estate to inform the reader of whether or not yours is the brand they've been searching for.
A site visitor who is simply searching for a product might stick around long enough to buy, but they might not purchase from your store again. On the other hand, a brand loyalist wants to be a part of your movement, as much as possible.
They'll not only buy as many of your products as possible, but they'll look also forward to your marketing media, they'll spread the word about you to their personal circle, and they'll never leave their online shopping carts abandoned or full for very long.
In other words, they'll become exactly the type of dream customers and end-users your brand is searching for-a match made in retail heaven!
Share on Facebook
Terri is a content marketing storyteller and strategist. She teaches marketing and entrepreneurship through stories for marketers of all stripes. Her specialty is creating narrative and she writes essays and memoir in her spare time.