Dumping Video Content On YouTube: Don't Do It!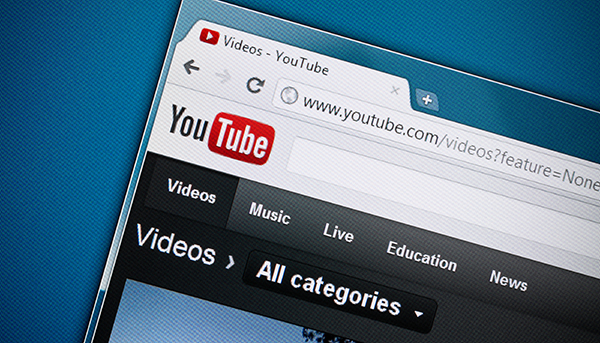 Have you considered what's the hottest form of digital content marketing? While any type of digital content produced is better than none at all, hands down, video content has been a consistent winner over the past couple of years, and it's ascending trend is only going to continue for 2018.
That's because video content performs a great deal of heavy lifting when it comes to putting your company's name on the mind of digital end-users. Here's a handful of reasons why video content is winning:
It converts far better for click-through rates than text content does. People are bombarded with text information, and they'd often rather digest information with the efficiency that video content allows.
It's highly shareable! Who doesn't want to share an entertaining or a highly-educational video with their friends, or their professional colleague circle?
It generates leads! Because of the immediate nature of engaging with a video, it's very easy for the end-user to take the next step, such as filling out a form, making a phone call, hitting a subscriber button, liking a social media page, and any other call-to-action required.
They're awesome for converting sales. Video content is very demonstrative. It's a genius sales tool for showing a sales prospect what your product looks like, and how it works. A sales prospect can immediately decide whether or not your product is worth the money you're asking them to spend.
The stats encourage video marketing
A Huffpost article quoted Recode's 2018 projections for video marketing, writing:
2017 was the year of video marketing, and 2018 is set to be even bigger- spending on mobile video advertising is expected to grow by a whopping 49% in 2018, hitting numbers as high as $15 billion.
Forbes compiled a super-list of statistics, sourced from the hottest authority sources. Below are the top ten stats, along with their sources:
#1 By 2019, global consumer Internet video traffic will account for 80% of all consumer Internet traffic (Source: SmallBizTrends)
#2 Facebook generates 8 billion video views on average per day (Source: Social Media Today)
#3 YouTube reports mobile video consumption rises 100% every year (Source: Hubspot)
#4 55% of people watch videos online every day (Source: Digital Information World)
#5 92% of mobile video consumers share videos with others (Source: RendrFx)
#6 90% of users say that product videos are helpful in the decision process (Source: Hubspot)
#7 Social video generates 1200% more shares than text and images combined (Source: SmallBizTrends)
#8 Video posts on Facebook have 135% greater organic reach than photo posts (Source: Social Media Today)
#9 Including a video on a landing page can increase conversion rates by 80% (Source: Unbounce)
#10 After watching a video, 64% of users are more likely to buy a product online (Source: Hubspot)
Re-purposing existing video content
If you've already clued in to the benefits of video marketing, then great! You're already on the right track for generating great conversions for the upcoming year. But here's something you might be wondering:
Should you create new videos every time you use a new marketing platform, or can you re-purpose your existing video media? 
The short answer is, yes, you can and should re-purpose your video content for efficiency sake. However, there's a right and a wrong way to go about this. Let's talk about a common mistake regarding the re-purposing of video content.
YouTube is not your video dumping ground
One of the most common mistakes that video marketers make is believing that they can use YouTube as a dumping ground for any and all quality of video. In most cases, the video marketer has good intentions – they simply want to utilize a highly-regarded video platform that will rank well in the Google SERPs (Google owns YouTube, after all).
But as is the case with anything related to search engines, there's a variety of factors that determines how high (or low) content will rank. One of the factors to consider beyond relevance of the title is relevance.
YouTube is the video version of search engine results. In fact, YouTube's search engine ranks number 2 behind the number 1 search engine in the world – Google's search engine. Therefore, when an end-user plugs in a keyword term, the videos pop up according to how tightly relevant the video content is to what they are looking for.
What's more, YouTube now includes previewing of uploaded video content when the end-user hoovers their mouse pointer over the video. In other words, the end-user can preview the video even before clicking on the title of the video. This means that it's more crucial than ever for an uploaded video to look attractive, sharp, and trustworthy. And here's where the problem rest:
Many marketers re-purpose video that was originally meant for social media platforms.
Social media video content is far more casual in production. The end-users will often see the video actors talking to each other while prompting the end-users to leave comments, hit response/emoji buttons, and other fun things that work well within a social media platform. However, this is the type of content that turns YouTube viewers off.
In turn, this spikes the bounce rate, while killing conversion. Content producers can get away with unprofessional-looking video content that was created on the fly for social media. If the producer hopes to attract random subscribers on YouTube, then they must create high value content, instead of treating the platform like a dumping ground for re-purposed content.
Share on Facebook
Terri is a content marketing storyteller and strategist. She teaches marketing and entrepreneurship through stories for marketers of all stripes. Her specialty is creating narrative and she writes essays and memoir in her spare time.
Tagged Google, social media, video, video advertising, video content, YouTube