How to Determine If Third Party Fulfillment is Right for You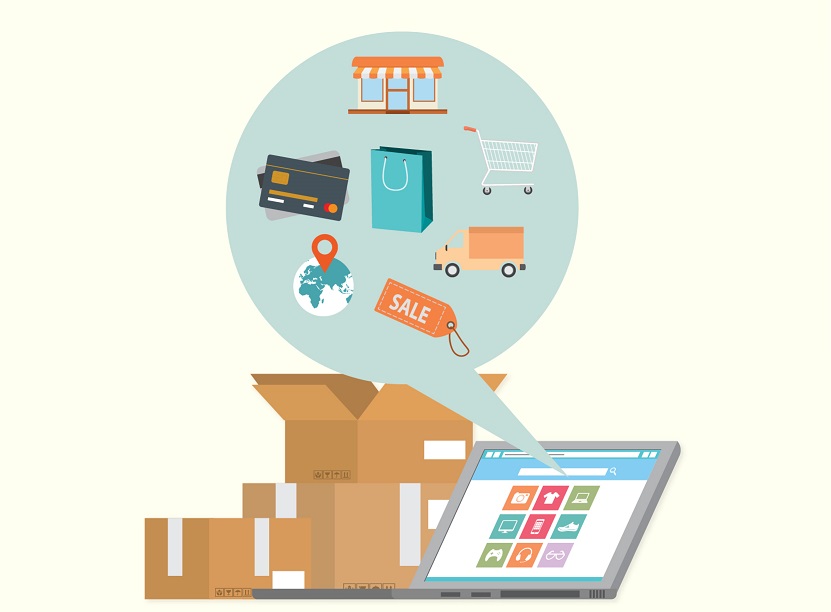 There are two aspects of eCommerce that are hot topics right now:
Online reviews and shipping fulfillment.
After consumers select and pay for their products, the products must be picked from a housing center and shipped to the customer. When this takes place, then management has two choices.
They can either personally pick and ship the products, or task a third-party fulfillment center to do the task.
While there's legitimate arguments for companies opting to perform their own fulfillment, there's definitely lots of benefits in tasking a third-party fulfillment and shipping warehouse to pick up the slack. Below are the most common reasons why more eCommerce companies are outsourcing this important job:
Outsourcing is more cost-effective
In the past, companies had to either lease or purchase a warehouse to store their products. This meant that they also incurred the maintenance cost of a warehouse, such as security, temperature control, and pest control.
What's more, the company had to hire warehouse managers, and those managers were in charge of hiring warehousing staff. In particular, the managers were responsible for recruiting and hiring staff that met local certification requirements for operating cranes, forklifts, etc. In some cases, the company would pay for the certifications of their staff.
And of course, hiring staff always means that health and personal benefits must be paid for, in addition to income, and taxes. But all of these issues disappear for companies that hire third-party warehousing and fulfillment.
While all of the same maintenance and staffing needs are required, the company that manufactures and/or sells product isn't responsible for the costs, saving the company untold amounts of money.
Redirect resources to where they really matter
Instead of management resources focusing on warehousing issues, they can focus on other vital aspects of their companies. All of the headaches and issues that they were concerned with in the past are now the responsibility of their contracted shipping facility.
eCommerce platforms that offer third-party fulfillment
While companies can find their own third-party logistics (3PL), many, especially the smaller companies, are turning towards leasing warehousing space from the eCommerce giants in the space.
Here's a 2013 list provided by Practical eCommerce of the leaders in warehouse leasing and fulfillment:
Amazon. 129 million UV. The big gorilla. A first-party seller that added third-party sellers with great success. Wide variety of products in all categories. Allows you to set up a store and products within strict rules.

The customer is Amazon's, not yours and that is strictly enforced. Offers Fulfillment by Amazon, which opens up Prime Rewards program and free shipping to third-party products. Amazon offers several monthly plans for merchant stores and charges commissions upwards to 25 percent, depending on the category.

eBay. 84 million UV. No first-party sales. All transactions brokered by eBay and fulfilled by third-party merchants. Options for "Buy It Now" or for traditional auctions. Fees structure is complex: subscription rates, insertion fees, and final value fees vary by plan. Easy-to-establish seller account. Wide variety of products and categories.
Walmart.com. 57 million UV.

Yes, Walmart also has a third-party marketplace. But it is currently limited to less than a dozen authorized online retailers, including eBags, Tool King, and Wayfair. Hence, Walmart.com is not an open marketplace.

BestBuy.com. 22 million UV. A relative newcomer to marketplaces, BestBuy.com requires authorization and does not offer many details on its program to the public. However, it does offer many products — mostly electronics — not available in stores.

Sears.com. 21 million UV. In many ways, Sears copied Amazon. It is a first-party seller with marketplace stores. It has many products and categories, and many marketplace sellers. Sears charges a monthly fee for a merchant store; commission rates range from 7 to 20 percent.

It also offers rewards to its customers as a competitive advantage over Amazon. The customer belongs to Sears, not the marketplace seller, with rules in place to prevent follow-up marketing. Sears also offers Fulfillment by Sears services.

Newegg. 3.4 million UV. A tech geek paradise where you can also buy a snowboard while you pick up a new hard drive. An approval process is required. Commission rates run from 8 to 14 percent. Many sellers report good success here, perhaps because the competition in niche products is much lower than other larger marketplaces.

Rakuten.com. 1.5 million UV. Formerly Buy.com, now owned by Rakuten, Japan's largest ecommerce company. It allows merchants to customize their stores and product pages, and to conduct follow-up marketing to customers. Rakuten offers customer reward points of 1 percent of purchases.

Store plans start at $33 per month, with commissions from 8 to 15 percent, plus a $.99 per item fee that is waived under certain plans and conditions. Sellers can make products available to the Japanese market with no additional charge. Some products also may be sold on BestBuy.com.
There are still considerations when outsourcing this task:
A breakdown in customer service might arise
Returns might become a complicated affair
The company might realize a loss of accountablity
The costs involved might not be right for a financially unstable company
Product personalization becomes lost
However, many are finding 3PL to be a sensible solution to create an efficient supply chain.