Delivery Wars: How the Big Retailers are Tackling the Need for Speed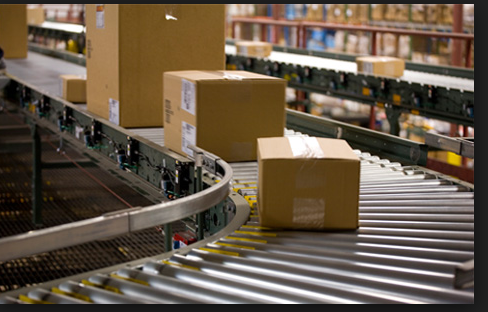 There's a quiet yet frenzied war going on in the retail world.
The objective: Take away the competitor's shopper base and market share by offering revolutionary product delivery services.
For a long time, it seemed that omnipresent Amazon was the mighty opponent to beat on one side of the battlefield, with just about every other online retailer on the other side of the battle field.
While Amazon is still the giant that inspires fear and loathing in many retailers, other large retailers who aren't "mighty" enough to "vanquish" Amazon have figured out something clever:
If they aren't able to beat Amazon at their own game, then certainly, they can wipe out smaller, weaker competitors!
This is what they're all trying to do, and here's how they're accomplishing their mission – glean what ideas you can from these successful mega-retailers.
Walmart
Walmart is setting the pace for retailers who have set the lofty goal of expedient delivery with their successful Site-To-Store program.
The program is simple-shoppers have the option to pick up their package at one of their local retail locations, at no charge. Better still, they are notified during the checkout process if the items that they've ordered are available for pick-up at the retail store on the same day.
Walmart is able to offer same-day fulfillment and delivery if the shopper orders a product that's currently available on the store shelves. In-store employees who are assigned to the Site-To-Store counter receive an immediate message to pull available items from the store shelves. Then, they immediately send the shopper an email notification that their product is ready for pick-up.
The shopper is instructed to print off their delivery ticket from their email. They'll have up to two weeks to pick up their items before the items are placed back into retail store inventory.
Not only does this allow shoppers to gain access to their purchase on the same day as they've ordered, they have the ability to pick up their order from any retail location they choose. This is a boon for those who want to pick up their orders on the way home from work, while they're running errands, or while they commute on the way home.
Shoppers especially love the fact that they gain this convenience with no extra shipping or convenience charged attached!
Home Depot
Home Depot's objective in winning the delivery wars is to expand the availability of their fulfillment centers. They're in the midst of construction new regional fulfillment centers around the country, believing that more centers will allow for faster delivery times, by region. The first of these regional fulfillment centers was opened in Locust Grove, GA.
Retail Touch Points quotes Scott Spata, VP of Supply Chain Development at The Home Depot as saying:
We've made a real concerted effort in our supply chain. A few years ago we could've built out the capabilities we thought were needed in the marketplace, and could have dictated to our customers: 'If you want to shop online, this is how you will have to do it.'

Instead, The Home Depot started by talking to consumers, listening to them on social media, holding focus groups and participating in live chat sessions.

All signs pointed to the fact that consumers wanted different options. They want to shop how they want to shop and when they want to shop. We identified (their) needs instead and give them the experience they asked for.
Scott further explains Home Depot's master plan for dominating the fulfillment race:
Being able to ship a product in two or three days with same-day order processing is what we're building out now.
Target
One of Walmart's biggest competitors in the big box space is Target, so last year, Target unrolled a new fulfillment strategy, announcing same-day shipping to three U.S. cities, as part of a pilot process.
In exchange for the convenience, shoppers can pay a $10 rush delivery fee, place orders up to 1:30 p.m., and receive their order between 6 p.m. and 9 p.m. the same day. The pilot program will be available to customers in Minneapolis, Boston, and Miami.
The company has further plans to turn at least 136 of their stores into virtual fulfillment centers, offering shipping-from-store services:
Kathryn Tesija, Chief Merchandise and Supply Chain Officer at Target Corp. was quoted in Bright, explaining:
By leveraging the store network as fulfillment centers, we can offer faster standard shipping, typically one to two days, and provide access to store-only items not previously available from Target.com.

We will continue to monitor results to determine further rollout plans.
Best Buy
Refusing to be left standing idly on the sidelines watching other competitors duke it out, Best Buy transformed all of its retail locations into shipping centers.
The company is better positioned to not only speed up delivery, but also roll out services such as next-day, and same-day delivery.

The next generation wants it now. Even from an Internet player, two-day delivery is not now. Now is now.
Bright also reports that nearly half of Best Buy's online shoppers use its buy-online, pick-up-in-store service.
Amazon's Drone Delivery Program 
While all the other players attempt to wipe out one another in the fulfillment and delivery wars, Amazon still has one more trick up its sleeve, one that is primed to make the other retailer attempts at winning this "war" seem absolutely primitive and, well, 20th century!
Amazon has recently gained approval from the Federal Aviation Commission to start testing its Delivery Drone program.
Here's how things look right now.
The drones have only been cleared for delivery to rural areas. They must also fly at altitudes under 400 feet.
The drones must meet a delivery time deadline of 30 mins. At the speed of 100 miles per hour that they're allowed to fly, the shopper would need to live aprox. 50 miles from the fulfillment center to receive their drone delivery in the time frame that's promised to shoppers.
Purchased items are wrapped and placed in locking plastic containers. The containers are affixed to the bottom of the drone, and the programmed drone flies to the delivery drop-off point. After reaching its destination, it lands quietly, and the shopper is free to pick up their delivery from the drone.
Amazon has created a video that allows shoppers to see the process from beginning to end.
Amazon still appears to be the one to beat for retail competitors who are keen to win the fulfillment and delivery war. Despite the might and the strength of the global online retailer, others are using every available resource they have in their arsenals to wage a formidable battle to the end.
*Photo courtesy of Forrester.com