7 Ways to Get Loyalty Program Involvement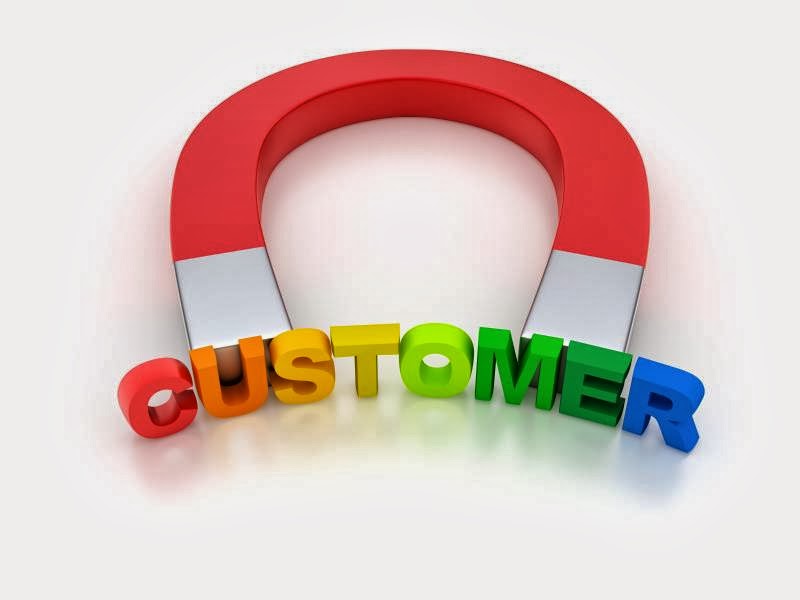 As with any new marketing initiative, there is a large amount of planning, time, and resources that must go into developing a loyalty rewards program before it is ever presented to the public. You need to strike a balance in offering appealing rewards at a rate that is still beneficial to your bottom line. However, after the planning is complete and the program is officially launched, your hard work becomes meaningless if customers don't take an interest and register for your loyalty program.
Even if you design the most generous and refreshing rewards program possible, there remains that crucial final step of getting it into the hands of your valued customers. Whether you're in the process of designing a loyalty program, have recently launched a new rewards system, or are looking to grow the number of consumers using your existing program, there are several ways you can help the success of your company's loyalty program.
Here are some effective approaches for getting customers to use your loyalty program:
#1. Spread the Word
First things first, your customers need to know your loyalty program exists before they can consider signing up for it. What's the point of creating an awesome rewards system if you aren't going to bother informing the target audience? Whether you advertise through an email campaign or include clear information on your website about how to sign up for a new loyalty program, make sure your customers know that you have a rewards system in place.
#2. Offer Sign-Up Incentives
Once your consumers are aware of that your loyalty program exists, they can choose for themselves if they're going to take the time to register and make use of the program. You can help encourage potential users to sign up by offering an enticing registration bonus. A sign-up incentive will please any consumers who were likely to use your program anyway, as well as convince more indecisive consumers who may require a bigger push to register.
#3. Offer Real Value
Although consumers are more likely to register for a loyalty program that makes its value obvious through a registration bonus, an attractive registration incentive does not guarantee ongoing usage of your loyalty program as much as it ensures a number of new users. In order to keep consumers coming back again, you need to think ahead and incorporate something of real value into your loyalty program. Offering rewards for reaching certain milestones or spending thresholds can help ensure your consumers will continue using your loyalty program even after collecting the initial bonus.
#4. Foster Consumer Engagement
Even if you offer a stellar rewards program that truly makes consumers feel appreciated, keeping your brand on a consumer's radar is necessary if you want them to continue using it in the future. You already know that social media marketing is vital to maintaining your brand's online presence, so use those branded Twitter and Facebook accounts to your loyalty program's advantage. Ensure that any existing social media accounts associated with your brand are used to promote a new loyalty program or are accurately updated to reflect any expansions to an existing program.
#5. Get Social About Recruitment
Social media is not only an effective way to market your brand's loyalty program, it can also function as a way to maintain engagement and perhaps encourage brand advocates to further growth by promoting the program or other discounts of their own accord. Make it easy to share the latest news about your rewards program by providing a link that can be tweeted and incentivize recruitment on social media by offering consumers a reward for sharing the program. You should offer an even higher reward for confirmed recruitments that result in a new registration or purchase.
#6. Keep Improving
It might be tempting to stick to a static loyalty program if you're experiencing a reliable degree of success, but monotony can lose a consumer's interest if you never shake things up. You don't need to reinvent your loyalty program completely, but it doesn't hurt to keep things interesting by striving to improve or offering limited rewards bonuses at various times of the year. Consider offering new incentives or milestone benefits to ensure ongoing growth and encouragement to engage with your program.
#7. Present a Call to Action
One of the most simple yet effective ways to get your customers to sign up for your loyalty rewards program is to plainly ask them to do so. Urging customers to take advantage of the rewards offered by your loyalty program not only informs them on how they can sign up, but it alerts them to the potential value and benefits they are missing out by not using your rewards program.
A loyalty program is often more in-depth than other forms of marketing that are designed for short-term usage. Ideally, your loyalty program is so brilliant and well thought-out that it has the potential for long-term success and draws in customers consistently. However, it would be irresponsible to spend the time necessary to design an amazing loyalty rewards program without having a plan in place to ensure it is something your customers will actually use. Don't let your rewards system's potential go to waste; keep the momentum going by promoting your program via social media, offering enough value that fans are willing to do the same, and presenting a clear incentive or call to action for consumers to register and use your loyalty program.
Tagged Engagement, Experience, Incentives, Lifetime, Loyalty, Rewards, Sign Up