Case Studies: How To Prove Your Products Rock!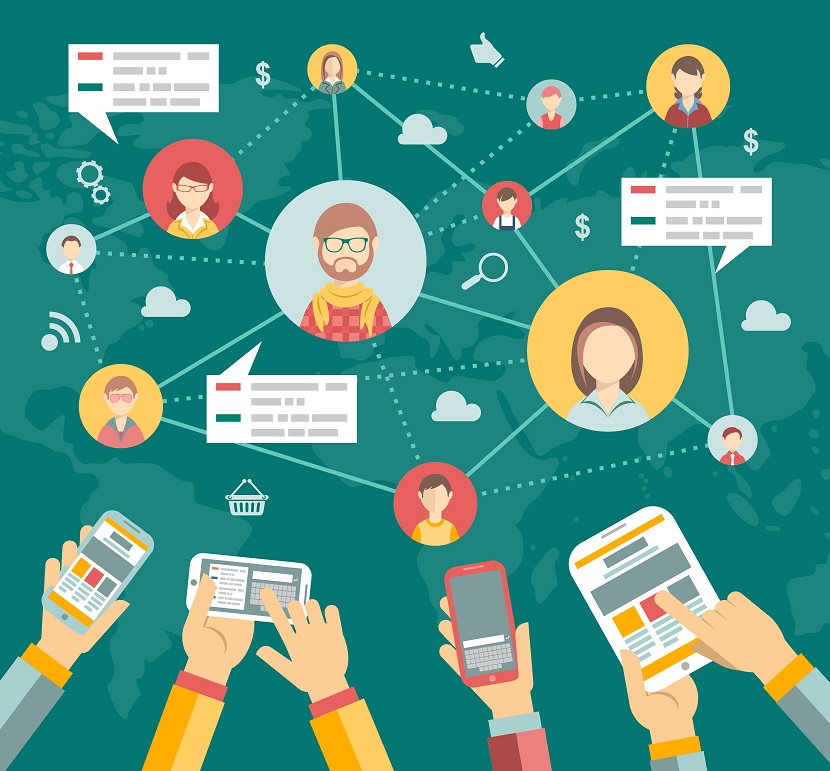 Imagine that your site shoppers are this close to making a buying decision, but they're not quite sure.
They need a little something extra to push them over the edge.
So why not tell them the story of someone else who decided to buy your product – and loved it?
Below are seven reasons you should consider case studies as part of your content marketing materials:
1. Case studies let the reader know that things turned out well.
Unless the shopper is specifically looking for your product or your service, they're often shopping blind. Maybe they were introduced to your site via a targeted ad, or maybe they learned about your site from a trusted friend or brand ambassador.
Either way, this is the type of shopper who's going to need a bit more convincing. They want reassurance that if they spend money on your website, they're going to enjoy a great shopping experience. They also want to know that their investment will be worth it, and they won't regret spending money on their purchase.
A case study that highlights the shopper's ultimate satisfaction will help drive insecure shoppers towards the checkout section. And bonus if the study subject discusses how their buying journey allowed them to overcome their initial hesitation, too.
2. Studies let the reader get lost in the buyer's journey.
Many consumers are drawn to marketing stories, such as the buyer's journey. The case study reader has a need, a thirst for learning every detail that led the study subject from considering a purchase to making a confident purchase.
And even if the study subject wasn't initially confident about their purchase, the study can showcase how they arrived at a place of confidence, eventually.
3. The case study provides social proof.
Another device that works to convert those who feel insecure about their purchase is the concept of social proof.
There will always be consumers who feel empowered to make a buying decision when they see that others (such as friends and family members, or other trustworthy individuals) have completed a similar buying decision.
Hubspot offers up statistical reasons why cases appeal to consumers who follow a trusted crowd:
When you're thinking about investing in a product or service, what's the first thing you do? Usually, it's one or both of the following: You'll likely ask your friends whether they've tried the product or service, and if they have, whether they would recommend it. You'll also probably do some online research to see what others are saying about said product or service.

Nowadays, 9 out of 10 people are looking at online product reviews, posts on social networks, and so on before making a purchasing decision. Most customers know that a little online research could spare them from a bad experience and poor investment of your budget.

Case studies are an invaluable asset when it comes to establishing proof that what you're offering is valuable and of good quality.
While there are plenty of trailblazers and mavericks who jump on product trends before they're a thing, there will always conservative consumers who need social proof before making a buying decision, and a case study provides strong social proof when used correctly.
4. A case study often appeals to the reader's sense of logic.
There are a variety of motivating tactics that triggers a shopper into becoming a buyer. For example, using logic triggers appeals to those who need hard facts before making a decision.
A logic-driven case study should feature lots of data, statistics, and any possible testing results. These are the types of information that a logic-driven consumer respects enough to make a buying decision.
5. A well-crafted study tugs at certain reader's heartstrings.
Then again, there are consumers who are all heart. They crave emotional triggers that make them experience tightness in their throats, a tear in their eyes, head shaking, and sighing.
The case study offers a wonderful platform for appealing to these type of consumers, and its paragraphs should draw out the emotional impact and benefits as well as the logical ones.
6. Studies introduce the reader to new or existing product features.
Allison Banko wrote a feature for The Marketing Sherpa's blog. In it, she teaches the lesson that marketers shouldn't assume that all of their product's features are apparent to their shoppers.
Allison also goes on to say:
The basis for a stellar marketing campaign doesn't have to revolve around a new service, product or feature. Your company could have a pre-existing item that could use some additional awareness.

Take Edible Arrangements' same-day delivery service. Kaitlin Reiss, Vice President of Ecommerce, Edible Arrangements, told MarketingSherpa the service was the company's "hidden gem."

"A lot of people don't realize that we have same-day delivery, even though it is not something new for us, so we realize that we will need to do even more to promote it," Reiss said.
7. A case study often prevents shopping cart abandonment.
Allison also makes the case for why case studies could prevent the dreaded condition of shopping cart abandonment.
There are several factors that lead to cart abandonment, but the fact is, shoppers abandon when they aren't faced with a compelling enough reason to complete their transactions!
The retail case study provides compelling proof-of-concept. It provides the push that's needed to convert and ultimately, drive sales.
There's only so much promoting of your products or services you can do to encourage shoppers to make a buying decision. They'll have to arrive at that decision on their own, but a well-crafted case study will often prove that your shoppers are making the right buying decision, and your products and services rock!