Amazon FBA Fee Hikes: What This Means For Worried Sellers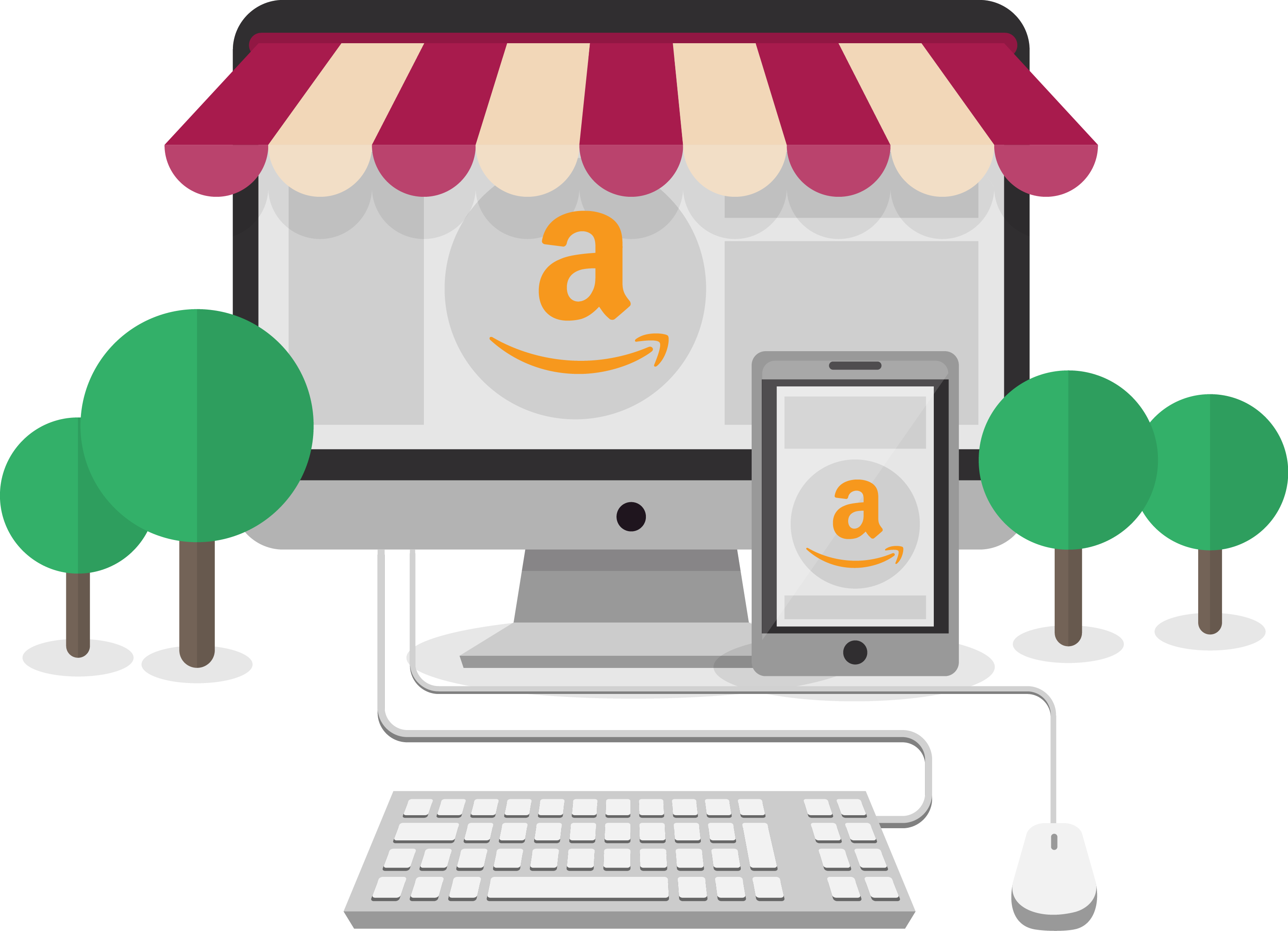 Amazon FBA vendors will find that their cost of doing business (especially around the Q.4 holiday season) is going to become a bit more expensive this year.
This is because Amazon raised warehousing rates for its vendors at the top of this year. As word of this change slowly makes the rounds around the pertinent blogs and online vendor forums, there's a hint of panic in the air, along with genuine concern that the FBA program might not be the viable revenue solution that many were hoping for.
But are these concerns founded? As many sources weigh in on the particulars, vendors might find that the news isn't as dire as it seems, and in fact, Amazon is willing to take extra steps to keep their team of independent FBA vendors happy.
What's going on?
The thought of Amazon dipping into the profit margins of the average seller is enough to raise the hackles of many.  At the very least, it gives all of the vendors a moment of pause.
Recode wrote a short story on what's happening:
Amazon warehouses were overflowing last holiday season, and the costs associated with that dented the company's profit. Amazon is trying to make sure that doesn't happen again.

Earlier this week, Amazon notified Amazon sellers that it is raising warehouse storage fees for the months of November and December. The goal is to get merchants storing goods with Amazon to only stock inventory during the holidays that has a high likelihood of selling by year's end.

The move comes after a 2015 holiday season that saw Amazon run out of space in its U.S. warehouses, which increased the company's fulfillment costs and led to lower-than-expected profits for that quarter.
Why is this happening?
The article goes on to explain that one of the keys to Amazon' FBA program is in how the company allows sellers to store their products within Amazon's warehouse facilities.
Not only does this allow sellers to fulfill orders without storing cumbersome inventory inside their offices or paying for their own warehouse management, but this also ensure that the seller's products will be shipped to customers in the expedient manner that Amazon shoppers have come to expect from Amazon-vended products.
Amazon is stating the the cost of holding vendor products for sale will need to increase, particularly during the holiday season, because there's simply a limit of warehouse space to allot for all of the products being stored.
In fact, one of the creative solutions that Amazon has come up with to free up warehouse space is to allow sellers who are highly rated and recognized for their delivery capabilities to ship Prime orders directly from their own inventory, with no Amazon warehousing required.
Recode reports:
Until recently, merchants had to use FBA in order to have their items qualify for express shipping under the Amazon Prime program. But, last year, Amazon started letting some reliable merchants sell goods to Prime customers that they store themselves, and not in Amazon facilities.

The move was seen, in part, as a way to increase product selection on Amazon without taking up more warehouse space. By the end of the year, Amazon had added more than 500,000 items to its Prime-eligible catalogue through this new program.
Details of the changes
eCommerce Bytes scored an exclusive interview with Amazon on the topic, and they wrote a comprehensive article, breaking down by percentage touch-points such as freight, weights, floor space, etc.
Regarding Amazon's official comment on the entire decision, an Amazon rep provided Ina Steiner, editor of EcommerceBytes with the following statement:
We remain dedicated to providing high value to our sellers. Periodically, we adjust fees due to rising labor and transportation costs.

FBA offers Sellers a fulfillment service that provides 2-day Prime shipping nationwide, same and next day shipping in select areas and Amazon's award-winning customer service.

FBA provides Sellers the opportunity to grow their business around the world at a lower cost than if they purchased these services separately."
How does this affect third-party sellers?
There are specified ways that the new change will affect vendors, although in the end, the changes certainly aren't game-changers.
Tara Johnson of CPC Strategy wrote a short brief on specified changes:
Effective February 18, 2016, they will increase their Pick & Pack and Weight Handling fees for most products' sizes and weights.

Monthly Inventory Storage Fee: Effective March 1, 2016, the monthly fee for inventory storage will increase for Standard-Size and Oversize units. This change will first be reflected in April 2016 charges for storage that occurs in March 2016.

Pro-Tip: Fees for Order Handling, Zero-Fee Fulfillment, Long-Term Storage, and FBA Prep Services are not affected by this change and will continue to apply where applicable. Multi-Channel Fulfillment fees will not change at this time.
What should sellers do next?
Most outlets agree that current FBA vendors need to decide if the products they're selling on the platform are genuinely going to offer the best return on investment based upon the new cost of doing business.
NChannel ends with this advice:
Fulfillment by Amazon is used by a lot of third-party sellers. But, it doesn't mean it's right for your business.

You have to evaluate its main benefits of faster shipping, easy returns, and potentially reaching more customers versus it's service fees. Sellers also have to factor in some cited issues with commingling and sales tax compliance.