8 Quick Tips To Help You Create Better Instagram Content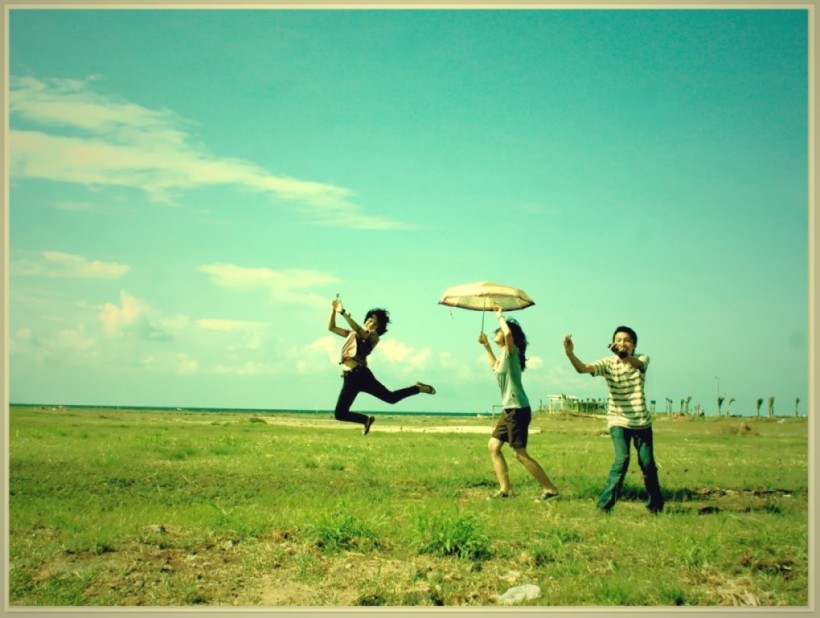 There's a reason why Instagram can't be ignored. They have over 100 million active users, sharing 41 million+ photographs per day, and swapping 1,100 comments per second.
So I think we can agree that no ecommerce business can afford to ignore the platform as a marketing channel. The only question is, how do you produce Instagram content your followers will love?
They key is to create branded, relevant, engaging content, and in this article you learn eight tips and tactics that will help you do just that.
#1 – Keep Content Relatable
Popular Instagram accounts all have personal, relatable and high quality photographs. This helps them connect with their audience, so be sure that you are posting unique, real life photos to your profile.
Truly relatable pictures are often imperfect. They convey an emotion, experience, or object in a way that resonates with your audience. This is the type of content that gets the most likes and comments.
Instagram is a great platform to help give your customers a deeper insight, connection and loyalty to your brand.
#2 – Connect Your Social Media Accounts
Facebook now owns Instagram, and if you connect your Instagram account to your Facebook account,your Instagram activity can be streamed directly to Facebook. This integration means that Instagram can suggest more people to follow based on your Facebook contacts.
One of the quickest ways to grow your followers on Instagram is to become prolific at following other accounts. But as with Twitter, be careful who you follow, as their content will end up in your stream, as well as your content in theirs!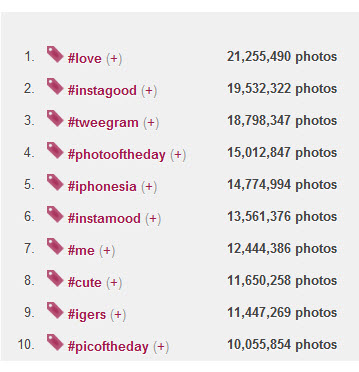 #3 – Use Hashtags, but Make Sure They're Relevant
Twitter, Pinterest, and Instagram all use hashtags to organize content.
There are hashtags that are more popular than others, but it's always important to use hashtags that are relevant to your content.
Since Instagram has a better search engine than Twitter, many users utilize the hashtag to locate interesting photographs. At most, use three hashtags per image. Use anymore your photograph starts to look spammy and purely promotional.
The more people that interact with your photo, the more followers you will gain, so you want to be sure people can find your photos! Some examples of simple hashtags include: #photooftheday #beautiful #tbt (Throwback Thursday)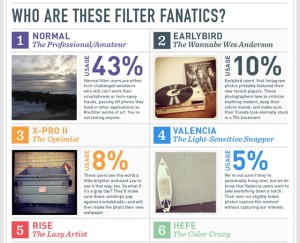 #4 – Filters Matter!
Part of why Instagram became so popular so quickly is because of filters.
A filter gives photographs a unique look and feel, and allows each photograph to be personalized. Using the same filter over all your images is one way to help brand your profile — as your followers know what style of image to expect from you, even if they don't know what content.
#5 – Don't Forget about Timing
Timing is very important. If you post an Instagram and no one is around to see it, then your photograph goes unnoticed and ultimately wasted. People seem to check Instagram in the mornings and in the evenings, primarily.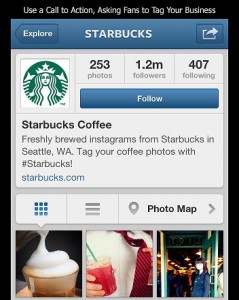 To get the most interaction with your content, you need to post at times when your audience is online. Also, keep in mind that Instagram photographs have a lifespan of three to four hours before they vanish down the timeline.
#6 – Have a Clear Subject Matter or Call To Action
Create content that has a CTA embedded within the image. Things like "Comment with an amusing caption", or "Why does this make you laugh?" often work well.
Your audience is three times as likely to interact with images that have calls to action than those that don't. The more interaction your content receives, the more exposure it gets.
#7 – Follow Other Instagrammers and Be Active on the Platform
What goes around comes around, and that simple statement also applies to Instagram. If you want to get likes, followers, and comments, you must be doing the same for other Instagram users. Create time in your schedule to engage in realtime, but remember this is a marketing activity not a time wasting exercise, so use your time well.
#8 – Combine Multiple Photographs
They say that a picture is worth a thousand words, so why not use image-combining to tell stories? This works especially well with before and after content. Combining multiple images encourages likes, followers, and comments – just make sure you are selecting images that are relevant to your brand, your audience, and your story.
Few profiles gains hundreds or thousands of fans and followers overnight (unless they are buying fans), and you probably won't either. But that's okay! Your goal is to keep your content strong, relatable, and interactive. Being steady and consistent in this will help you grow a healthy, active and engaged following.
I'd love to know… what Instagram strategies have you seen success with?

Stacey Herbert is a marketing and business coach for fashion entrepreneurs, and the founder of #TOMB The Online Marketing Boutique – the premier group coaching program and training portal for online boutique owners. Take a class, accept a challenge, or access expert marketing advice 24/7 – 365. To discover more, check this out.
Ready to experience brazen profits in your eCommerce business? Get in touch today.
Join her private community for online boutique owners on Facebook and follow her on Instagram.