5 Surefire Strategies to Get More Visibility on Instagram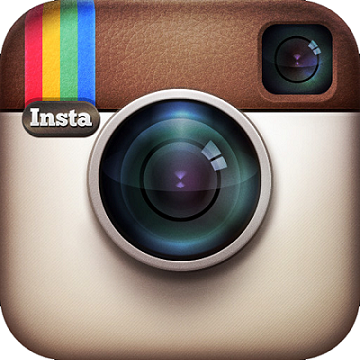 Instagram continues to be one of the fast growing social platforms in history with over 75 million daily users.
And since Instagram was acquired by Facebook in 2012, the picture sharing app has seen big improvements in functionality and in the size of its user base.
So what does this mean for ecommerce business owners? Well simply put, it means that, with rare exception, few e-tailers can afford to ignore the platform.
This is especially true right now, since promoting your products and reaching your followers on Instagram remains free, unlike the ever changing algorithm and interface of Facebook's "pay-to-play" advertising.
In this article you'll discover 5 surefire strategies to create more visibility and brand awareness for your ecommerce store in 2015.
1. Create a killer hashtag strategy for your ecommerce store.

Unlike every other social media platform, Instagram is primarily driven by its use of hashtags. And it's this strategic use of hashtags that allow ecommerce businesses to quickly boost their brands visibility in far less time than on any other social media site.
The best way to do this is by creating a list of hashtags searches your prospect might use to discover your content and product.
Next, you'll want to go through Instagram and check all of these hashtags.
Make note of how many posts exist under this hashtag. With popular hashtags, the amount of time you stay at the top of the search pile is sometimes literally seconds.
However, that doesn't mean that you should avoid popular hashtags. Rather, use them sparingly and try to identify lesser used hashtags your brand can dominate.
Try to incorporate as many of your hashtags organically into your image caption as possible. Many brands add hastily thought-out captions, before dumping 7 or more hashtags (many of them poorly targeted) at the end of their content. Using your hashtags naturally within your caption makes for a less cluttered visual experience for your followers.
Pro tip: Add your 5 primary hashtags to your content caption. Then add your secondary hashtags in the comments sections, preferably after the content has already received two or three comments – this will put your image to the top of search again. Try to include these new hashtags as organically as possible. One way to do this is by using them in your replies to comments.
2. Develop a visual identity for your brand on Instagram.
Instagram's popularity was wildly increased due to its clever use of filters and 3rd party apps, which boost the creativity and functionality inherently available within the original app.
Many ecommerce merchants fail to translate their brand identity well on Instagram – and this is because they haven't developed a consistent house style for the platform.
With ecommerce brands using professional product imagery, the use of filters is often discouraged, as it takes away from an already high quality image.
However, if you are going to use filters, make sure that you use the same filter on all your images to develop brand consistency.
3. Write captions that encourage engagement.
As mentioned in tip #2, many brands use hasty, careless captions for their images.
Their goal is often just to be present on the platform, but little consideration is given to how their content will generate engagement with their profile followers.
The best way to get your followers to interact with your content is to write caption copy that starts a conversation, and has a clear call to action.
If you're short on ideas for how to write a clear call to action or a captions that create engagement, phrases like "Shop the look," "Buy online," "Click link in bio for more info," and "Get x% off" usually work well.
 4. Identify brand ambassadors for collaboration.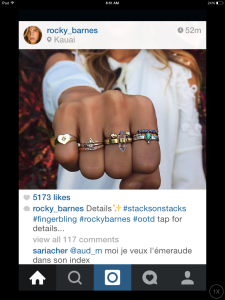 The birth of social media and its rapid move towards being a primarily visually driven experience, has changed the role of marketing and advertising forever.
Previously, if you wanted a model to wear your products you had to hire them for a professional shoot via their model management agency.
Platforms like Instagram have changed that process. Now, beautiful models – both male and female – can create their own imagery, build up a large following on Instagram, and, in effect, represent themselves.
This is good news for ecommerce brands looking to form partnerships with those personal "brands" that are heavy online influencers.
Identifying online influencers to work with your brand can be a time consuming process, but when done right, it can be very lucrative for both parties.
When selecting brand ambassadors to work with, look for people who naturally compliment your brand and have a large existing audience of your ideal target customer. While the benefits of working with someone with a massive following are clear, these people can be harder to reach.
Try and identify personal brands that are rapidly on the rise, and bring them on board as brand ambassadors early on. For the price of some free merchandise and occasionally a monetary fee (depending on the level of influence and the size of their audience), brand ambassadors will allow you to reach a much larger selection of your target audience than is possible on your own without a big advertising budget.
5. Share content when your ideal customer is online.
Just like Facebook and Twitter, the time of day that you post on Instagram will also play a large role in how quickly you are able to build your following and how much engagement you get with your content.
Currently, there are only limited services and apps that allow you to automate your posts to Instagram, which often means that brands based in one location – whose primary target audience are on a different timezone – are posting content at suboptimal times to reach their largest audience.
It's important to identify your primary audience and make sure you're posting content at the times this audience is active on the platform, not when they are asleep in bed. ScheduGram and Latergram are two apps that can automate your Instagram publishing schedule – it's really worth giving them a look.
So there you have it! Five surefire strategies that will help you rapidly build your brand's visibility on Instagram. Leave your questions in the comments and I'll be sure to answer them.
Interested in other quick-to-implement tactics that will help you quickly see an ROI for your time spent on Instagram? Make sure you grab my free 10 Step Instagram Cheat Sheet.

Stacey Herbert is a marketing and business coach for fashion entrepreneurs, and the founder of #TOMB The Online Marketing Boutique – the premier group coaching program and training portal for online boutique owners. Take a class, accept a challenge, or access expert marketing advice 24/7 – 365. To discover more, check this out.
Ready to experience brazen profits in your eCommerce business? Get in touch today.
Join her private community for online boutique owners on Facebook and follow her on Instagram.