The 7 Most Common Ecommerce Mistakes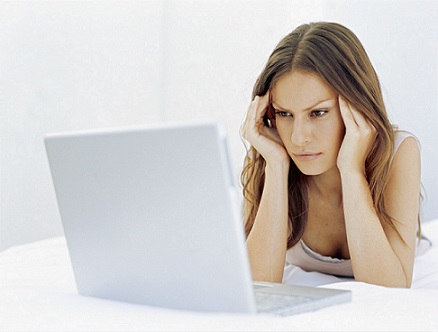 There's nothing more vital for your store than a customer pulling out their credit card.
And nothing more detrimental than when they leave without making a purchase.
On average, 68% of customers abandon their shopping carts. 25% of them will never return to your site.
There are many reasons for that. Your site is one of them.
Here are 7 of the most common ecommerce mistakes hindering your conversion rates.
No Self-Service Option
The Problem: 67% of consumers use web self-service knowledge to find answers to their questions. And 45% of them will abandon their purchase if they cannot find a quick answer.
Moreover, 51% of online shoppers prefer to solve their problems by themselves.
And yet many ecommerce sites still lack a good FAQ section.
The Solution: Create and maintain an up to date knowledge base. Include all the information your customers are looking for, like:
Shipping information
Payment methods
Returns policies
Also, answer your customers' most common product related questions – best usage practices, troubleshooting advice, things to look out for when using a product and many others.
No Trust Marks
The Problem: Trust is a major issue in online retail.
In 2012, when researching online customer behaviour, two management professors found trust and trustworthiness to be what they called a "filtering element" in online purchases – a hurdle that could prevent customers from completing a purchase.
Facts back that theory up too. 70% of shoppers state they have terminated placing an order because they didn't trust the transaction. According to the same source, 53% of them indicated that a presence of a trust mark would have likely prevented the termination.
The Solution: Display trust marks on every page of your site – logos of independent companies that have conducted of the site or its ownership.
But, don't pick just any trust seal.
Econsultancy discovered that trust marks work only if customers recognise the logo. Before you apply for your SSL certificate, check what accreditation your competitors display on their site. It's often the quickest way to discover what trust seals your customers are familiar with.
Offering No Incentives to Buy
The Problem: Promotions boost sales. Many shoppers spend a good deal of time online in search for a good deal.
During last years holiday season, 39% of stores targeted their customers with free shipping, the most popular incentive to buy. 28% offered a deal of the day. But 28% offered no incentive to buy.
At the same time, a study published by Global Journal of Management and Business Studies revealed that, in spite of building strong brand loyalty, customers are willing to switch brand choices in a case of an irresistible offer.
The Solution: Develop an offer that will target your customers and offer them exactly what they are looking for. The most popular are:
Free shipping (55%)
Deals or Sales (37%)
Coupons (29%)
Adding Unexpected Costs
The Problem: To 56% of shoppers being presented with unexpected fees and charges not listed on the product page detrimental to continue with a purchase.
The Solution: Simply, be transparent about your fees. If there are any additional fees, list them openly on the product page.
Displaying Prices in Wrong Currency
The Problem: Ecommerce is an international business. With the myriad of shipping options available, you can send products to almost every place on earth.
But you probably display prices only in your currency. As a result, your foreign audience might not be able to discern the true price of a product until the transaction appears on their credit card statements.
The Solution: Include a currency converter widget or add the ability for users to switch currencies to display prices in their local currency.
Poor Checkout Experience
The Problem: There are many elements that can hinder the purchase going through, like:
Only one payment method. As Bwired so succinctly put it in their 10 Reasons Why Ecommerce Fails whitepaper: "Offline customers are provided with cash or card alternatives and a receipt for record of purchase. Similarly, online businesses should provide a wide range of payment options to ensure customers are capable of purchasing."
Clutter. To be effective, checkout must be simple. Clutter might distract a buyer from completing a purchase. You can safely remove navigation, links to other pages, banners and shop categories to help customer focus on the buying process alone.
Too long a checkout form. As a rule, the shorter your form is, the greater the chance that a visitor is going to complete it. Of course, there is certain essential information you must gather, but remove anything else from the form.
No guest checkout. Not every of your customers will want to register an account with you. Many customers may have negative feelings towards setting up an account and will abandon sites that don't allow them to checkout as a guest.
No option to save basket. Many customers don't buy on a first visit. On average they need to return to the store more than 3 times before finally completing a purchase. Allow them to store their shopping basket for later, making their return purchase much simpler.
No product thumbnails. Customers make accidental purchases. Showing them thumbnails of products in the basket is a way to reduce the number of accidental purchases. (And thus, the number of returns.)
Confusing Navigation
The Problem: Before your customers make a purchase, they need information.
According to the Nielsen Norman Group, only 64% of users find the information they need via a well-designed navigation. Imagine how many users abandon your site when they can't understand its structure!
The Solution: Revise your site's structure, from pages to categories, subcategories and products. Then, revise your navigation. Minimize the number of clicks a user has to make to reach the information, introduce filters and advanced search options, utilize drop down menus, etc. Econsultancy featured a fantastic overview of various ways to improve ecommerce navigation.
As online shoppers yourselves, what other frustrations do you run into while shopping on others' ecommerce sites? What could be done differently to ensure your purchase? Let me know in the comments!