6 Guerrilla Marketing Ideas to Generate Buzz Around Your Store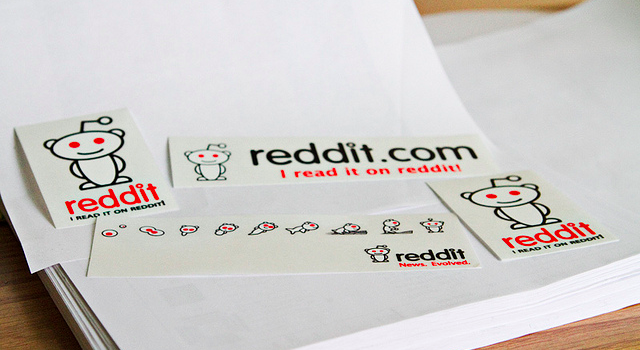 Customers in the US mention brands 3.3 BILLION times in conversations every day. At the same time, you're struggling to get customers to even talk about your store.
Why?
Is it a lack of a good story or poor customers service that's not worth talking about?
Or perhaps your customers don't know what to tell others?
Word of mouth influences 54% of buying decisions. This accounts for more than your website!
But how do you get customers to mention you?
One word answer – buzz.
Enter Guerrilla Marketing
Guerrilla marketing is quite different from traditional means of marketing, be it online or off.
Brett Zaccardi of Street Attack, describes it as any marketing activity that's "unauthorized, disruptive, and sticky."  I'd add – one designed to generate buzz or raise brand awareness.
When using guerrilla tactics, you can use any unconventional means and strategies to draw customers' attention to your store.  In the past, companies used ideas from graffiti, PR stunts or sticker bombing to causing a scandal (i.e. Ryanair's CEO dressing as a Pope to preach about the benefits of flying with them).
But unless these companies broke the law (which I don't recommend of course), their guerrilla strategies worked. They got the customers' attention, increased their brand awareness and often got onto media's radar.
Here are few guerrilla-marketing ideas you could use to generate buzz around your store.
Launch a Funny Video
It's hard to overlook the importance of video in today's marketing. 84% of marketers admit to using it to promote websites and 82% state video has a positive impact on their business.
And the most important marketing aspect of videos is that they go viral.
Take Dollar Shave Club for example. I'm sure you've seen their famous "Our Blades are F***ing Great" video. But do you know the story behind it?
Back in 2011, when the company's growth was still slow and future uncertain, instead of investing in traditional marketing they decided to produce this video.
The result? $10 Million in investment and a propelled growth.
Get Featured on Local Events
I'm a big fan of promoting online stores offline.
And what's a better place for a guerrilla strategy than an event visited by hundreds or thousands of your potential customers?
Offer your products for use at family or parish days or any other local community events.  This can get your audience to use your products while proving their durability to them at the same time.
A win-win situation, if you ask me.
Utilize Special Days
And who hasn't heard of International Talk Like a Pirate Day (Sept. 19)? What about Drinking Straw Day (Jan 3)? Or Poetry at Work Day (14 Jan)?
These days might seem silly. But, these days and others (check Days of the Year for a full month to month run down of these quirky holidays) could be a great starting point for guerrilla marketing campaigns.
What if you changed your entire site copy to "pirate talk" for the day? Or rewrote your product descriptions into poems for one day?
Sure, it might not help with SEO (but if you do it for one day only, there's hardly any chance of this having negative effect on your rankings). But combine that with a social media promotion and the news of your "pirate site" could spread very quickly.
Print and Distribute Bumper Stickers
I love bumper stickers. Sure, not all of them are funny. But all in all, you notice them. And the clever ones can get stuck in your head.
Include a bunch of bumper stickers in every box you ship. But don't just ask customers to stick them onto their cars (or whenever else they feel like doing it). Incorporate an element of a competition to the strategy.
Ask your customers to submit pictures of the sticker to win a prize for instance, or to be included in your store's wall of fame. Or you could offer a lifetime discount for the most prominent sticker placement in a public space (without breaking the law, of course).
Kristen Matthews points out: "the theory behind implementing these types of techniques is that they make an emotional connection with the audience and lead to a longer relationship as opposed to simple brand awareness."
Giveaway T-Shirts
Here are two things about t-shirts.
Number one: Anyone wearing your store's t-shirt immediately becomes your walking billboard.
Number two:  t-shirts can help generate word of mouth, here's how.
Include a free t-shirt for anyone who orders over certain amount (TIP: don't advertise this upfront, make the t-shirt in a box a surprise) and see what happens! Many people will take it to social media to thank you or tell others about this great surprise.
I personally did that when a t-shirt from SERPs.com arrived at my door.
Market with a Shipping Box
I bet you don't see a box you ship to customers as a marketing opportunity. Yet what you include in it apart from the product itself can get people talking about your store.
Coupons, free gifts, flyers, or any other fun stuff can make people go to social media, mention you to their friends, post pictures about it online… you get the idea.
Select your best customers, for instance and throw in a small gift, or a new product with a little note on how you'd like their opinion on the product. Or send them two boxes, one with their order and the other with freebies. Make both look the same so the customer will be confused at first receiving two orders instead of one.
The possibilities are endless.
Key Takeaway
People talk about stores they buy from everyday. And inspiring them to talk about your store should be one of the main elements of your marketing strategy.
One way to achieve this is through providing outstanding and proactive customer service. Quite often, however, you might need to generate additional buzz to get people talking.
For that, these and many more guerrilla marketing strategies prove invaluable.

Pawel Grabowski is a copywriter and content marketer and the founder of UserMagnet.io, the content marketing agency helping SaaS companies grow the user base and generate quality leads with targeted content strategies.
Find out more about Pawel at smashingcopy.com and connect with him on Linkedin.