Year-Round Reasons to Promote Gift Card Sales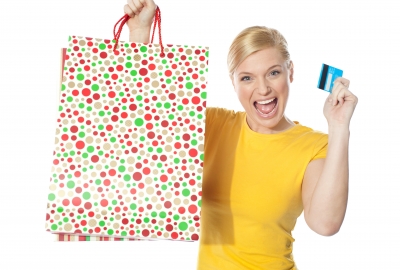 In the past, customers clumsily purchased gifts for their loved ones and hoped in vain that they choose an acceptable gift. This often led to the following outcomes:
The gifts were thrown to the back of one's closet, only to be resurrected during guilty visits with the gift buyer.
The gifts were re-purposed and are enjoyed by an unintended gift recipient.
The gift was returned back to the retail outlet in exchange for its cash value, or another gift.
None of these outcomes makes a gift buyer feel warm and fuzzy, and this is why gift cards are increasingly becoming the default gift of choice. This was a given during the Christmas holiday shopping season, but what about the rest of the year?
Should retailers, especially e-commerce retailers, promote gift card sales? Are gift cards a seasonal product, or can they be used as a smart, efficient marketing tool throughout the year?
The answer is yes, and below are 5 reasons why your brand should be promoting gift card sales all year long:
1. Gift Cards Help Drive Targeted Lifetime Value
What could be easier for gift givers than to purchase a branded gift card for their friends and loved ones, especially when the gift recipient has particular or unusual tastes? Now, imagine many gift recipients (especially those with unique, unusual tastes) perceiving your brand as their product solution?
What would that be worth to your bottom line?
The National Retail Federation projected in October that Q4 holiday sales in November and December would
"…Increase a healthy 4.1 percent to $616.9 billion, higher than 2013's actual 3.1 percent increase during that same time frame."
And, a graph on Cardhub.com shows that gift card purchases are projected to equate to $126 billion dollars in sales—a 9% increase over 2013's sales projections. Cardhub also mentions that,
"…Increased sales and changing consumer perceptions are only the tip of the iceberg as far as the future of the gift card market is concerned."
While it's reassuring to learn that shoppers are far more likely to spend money during the 2014 holiday season, the key after the Q4 holiday "gold rush" is to build momentum that lasts throughout 2015.
This happens when brands actively court and target customers who are introduced to the brand through vehicles – one of them being gift cards.
The idea is to hook the customer with the gift card, then create a great shopping and customer experience that makes them likely to return – this time spending their own money. This is especially true of online stores selling exhaustible products like beauty supplies, specialty food and drink, etc.
2. Upselling to Gift Card Recipients
It's inevitable that some shoppers will want to make purchases above and beyond the value of their gift card – and it's not unethical to help them along! Electronics, for instance, is a category notorious for generating upsells.
Think of ways that you can track the purchases of gift card recipients, and market products that are sure to be needed in the near future. Make every opportunity of connecting with the gift card shopper count! You might be able to upsell the shopper from a basic model into a premium product model that they've had their eyes on. But, surely they'll need accessories in order to enjoy full functionality! This is where cross-selling comes into play…
3. Cross-Selling to Card Recipients
Cross-selling, like upselling, is best performed either when the gift card is being redeemed, or the first few days after the sale. Of course, if the shopper has signed up for your email marketing list, then it's a great idea to "tap them on the shoulder" with personalized product reminders.
But, as anyone in sales knows, the chances of creating a sales opportunity diminishes by the day. Therefore, to use an old cliche, it's best to strike while the iron is hot…or when the gift card recipient has items to check out!
There are retail quarters when pushing gift card sales is a given. But, gift cards can literally become the gift that keeps on giving to you throughout the year, so don't write them off as a holiday-only product!
*Photo courtesy of FreeDigitalPhotos.net