5 Steps to Launching Your First Affiliate Program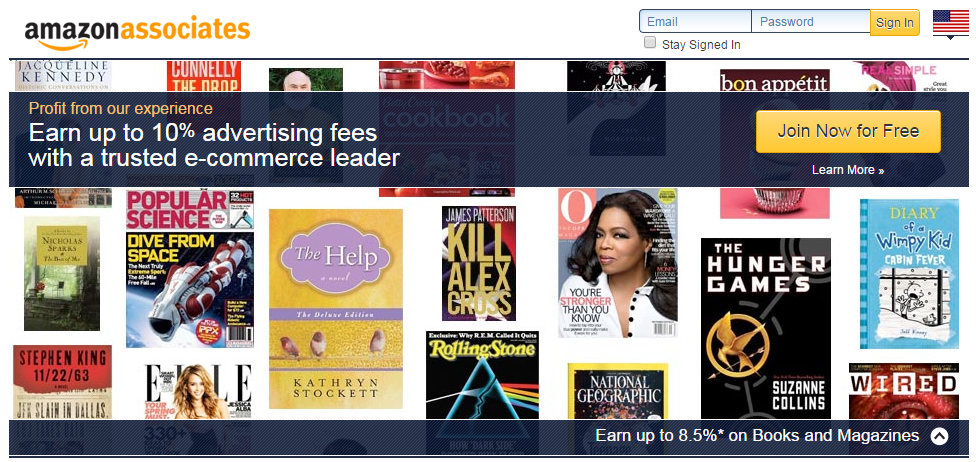 You have great site; products people love, and prices they just can't resist.
But the game isn't over yet. Your opponents aren't sleeping.
They fill Google results pages with organic and paid listings attracting new buyers. They send email newsletters to win their bucks, and offer great deals, making themselves irresistible.
They steal your traffic and clicks.
What's worse, it seems there isn't much you can do about it. At least not without having access to unlimited resources.
Or is there?
Enter affiliate marketing.
Some online retailers find the prospect of having someone else promoting your products unthinkable. Yet, affiliate marketing can help you reach and attract targeted audience, at a small cost.
What is Affiliate Marketing?
In short, affiliate marketing is a reward-based system in which you compensate website owners, bloggers and other people for referring you traffic and sales.
An affiliate is someone who promotes your products on their site, be it through banner ads or text-based links. In return, you pay them a commission for any sales coming from their traffic.
Intrigued? Here's How to Get Started
Launching your affiliate program is quite simple. Here are the exact steps you'll need to take.
1. Pick an Affiliate Platform
First, you need to decide what technology is going to run your program. You'll need a reliable solution to provide you with analytics and calculate commissions.
Your ecommerce platform might have an affiliate functionality built in, or you will be able to add it through a plugin. If not, you might have to research and pick a 3rd party provider like DirectTrack or Commission Junction.
2. Decide Your Affiliate Structure
Next, you need to specify how your affiliate program is going to operate. In particular you should consider:
Terms & conditions. Apart from payment and other typical information, your T&C's should also define what your affiliates can and can't do.
For instance, you might not want them to use the marketing efforts you use to promote your products (i.e. PPC) and target the same traffic as you.
Commissions and payments. To attract the right affiliates, you need to make promoting your products worth their while. It means offering a good enough commission for every sale they bring.
Returns. At some point a customer who purchased through an affiliate is going to return an item. You need to decide how you are going to handle the commission then. A common way is to set up a time frame for affiliate returns. If a customer returns an item within it, an affiliate will not receive a commission.
Cookie length. When a person visits your site through an affiliate link, a cookie file is placed in their browser. It identifies them as coming from an affiliate.
The cookie length determines how long that information is stored. Once it expires, any purchases made by such visitor will not be attributed to an affiliate.
Most affiliates will look for programs with relatively long cookie length. They know that most customers don't purchase on a first visit. A longer cookie length increases their chance to receive commission.
The average cookie length is set to 30 days but you may want to increase or decrease it based on your buyer behavior.
3. Create Banners and Other Promotional Materials
To successfully promote your products, your affiliates will need your help. They'll need banners, images, and other visuals to use in blog posts and other areas of their site.
They will also need as much information about your products as possible.
Create all those materials and post them to a dedicated affiliate section on your site.
4. Recruit Affiliates
No affiliate program will work without people actively participating in it. Find the right people for the job; reach out to bloggers and other prospects informing them of your program and its benefits.
Submit your program to affiliate directories and optimize its landing page to rank high in Google for those affiliates who are seeking new opportunities. Who makes a good affiliate?
Bloggers
According to Technorati, blogs are 3rd online service most likely to influence a purchase.
And bloggers already have both content and a loyal audience willing to purchase products they recommend. When assessing bloggers to invite to your affiliate program, pay specific attention to:
Quality of their site.
How often they update it.
What's their social media following and engagement?
What's the their blog's relevance to your products?
Practical Commerce has a great guide on recruiting bloggers for affiliate programs.
Current Customers
Your current customers share two traits of ideal affiliates. They are already familiar with your business and have experience of your product.
Therefore mention your program to them too. Create a dedicated affiliate page on your website and include a link in your newsletter as well.
Traditional Affiliates
Many marketers set up affiliate websites. And since running those sites is their job, they are on constant lookout for new opportunities.
Put your program right in front of them. Submit it to affiliate directories such as Affiliate Seeking or Affiliate Scout.
5. Keep Your Affiliates Happy
Lastly, for your program to be successful, you need to keep your affiliates happy.
Before you even launch it, consider how you are going to motivate your affiliates to promote your products. Communicate with them on regular basis. Update banners and other promotional materials and even consider running affiliate contests.
Remember – your goal is to help these people help you.