4 Key Elements of Email Newsletters that Convert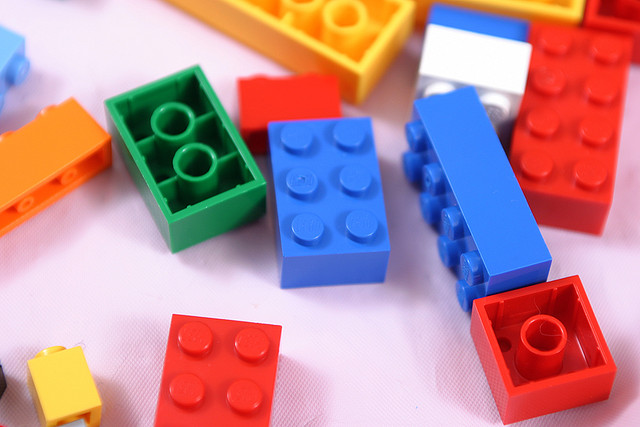 It's a fact – email is the most converting channel in Ecommerce (at least according to this report by Conversion Academy and I believe it).
According to the report, email represented 57% of all shopping cart traffic to the respondents' websites. In comparison, direct traffic constituted only 18% while SEO – 10.3%. What's more, 67% of the respondents' conversions came from email.
Numbers like that make it clear – your best customers are on your email list.
Yet there are many people who claim that email isn't worth the effort. They say it's time consuming, costly and doesn't provide enough ROI.
Nothing is further from the truth though.
Email newsletters are one of the most inexpensive ways to reach to your audience with a targeted message. And there are many benefits of doing so.
What Can Email Marketing Help You With
The main objection against email newsletter is that it doesn't deliver sales 100% of the time. But not every person interested in your product is able to buy from you when you send the email. In fact, many people prefer to wait, do more research before they make the purchasing decision. An email newsletter can help you to continue conversation with them, capture those new people's attention while keeping them interested and then, nurture those contacts until they are ready to buy.
Here's a short list of everything that an email newsletter strategy can do for your store:
It can help you capture new leads,
Nurture them until they are ready to buy,
Communicate with existing customers,
Build up your reputation,
Put out fires if they arrive,
Provide a channel of regular communication.
What Types of Newsletters Work Best
One of the biggest mistakes with email campaigns is sending sales messages only – emails that are intended to motivate users to buy. They should form the basis of your strategy, true. They shouldn't however be the only thing you communicate with your customers.
Here's a list of various types of messages to send to your customers:
Sales offers,
Discounts
Pushing specific products,
How to tips on using your products,
Links to articles, videos, events etc. your customers might find interesting,
Announcements,
Competitions,
The key to every email campaign is to keep a healthy balance. Your customers are interested in information about your products but, they will want to see you adding some value to their experience too.
4 Crucial Elements of a Converting Email Newsletter
The structure of your email newsletter is as important as what you say in it. In fact, one is very closely related to the other. Here are the elements the most engaging email newsletter should include to maintain the healthy balance we spoke of above.
1. Header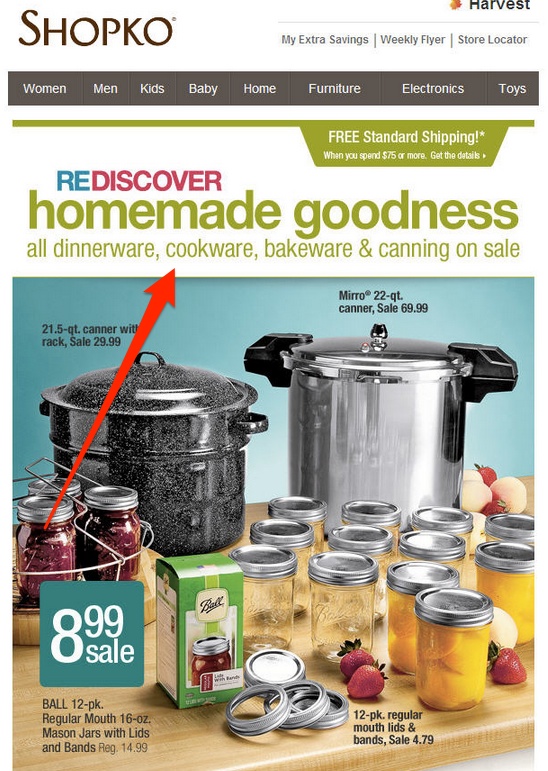 Header is like your digital signature, many users will expect it to confirm who is the originator of the message. Therefore, a good header at minimum should include your logo and ideally, a brief message outlining the newsletter topic. When writing your brief message, emphasise how your newsletter is valuable to the user – perhaps products you sell that they find attractive. You can also include a mention how you differ from your key competitors (remember, they might be emailing your customers as well).
 2. Key Message: Usually Special Offer or Discount
Next should be the key message of your email. In ecommerce this usually is a special offer, promotion or a discount you want to offer your audience. Remember, in spite of other benefits, your primary goal is to sell and stating any deals or discounts early in the email is a great way to grab the readers attention.
You don't have to be restricted to just one offer though, like in the example below. Not only email recipients receive 20% discount on one product category, they also enjoy 15% off another.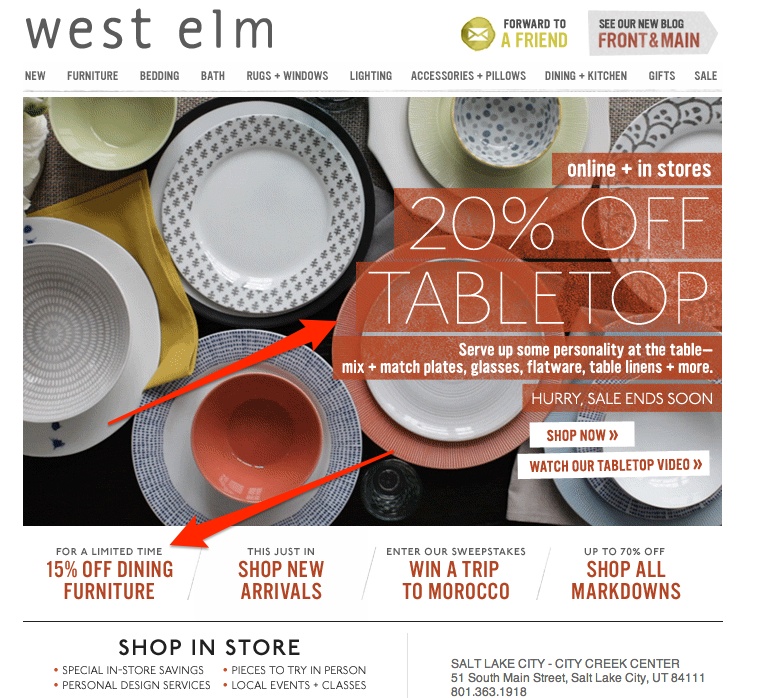 3. Secondary Message: Products of Interest
An email newsletter is not only a great way to communicate benefits or offers that can help a recipient to make a buying decision but also to up sell by presenting products they can be interested in. For current clients it may mean finding out about peripherals or new products in a range they are interested in. For new customers, it can mean a chance to finally pick the product they would like to buy.
Therefore, you should include at least a couple of products suggestions in every email.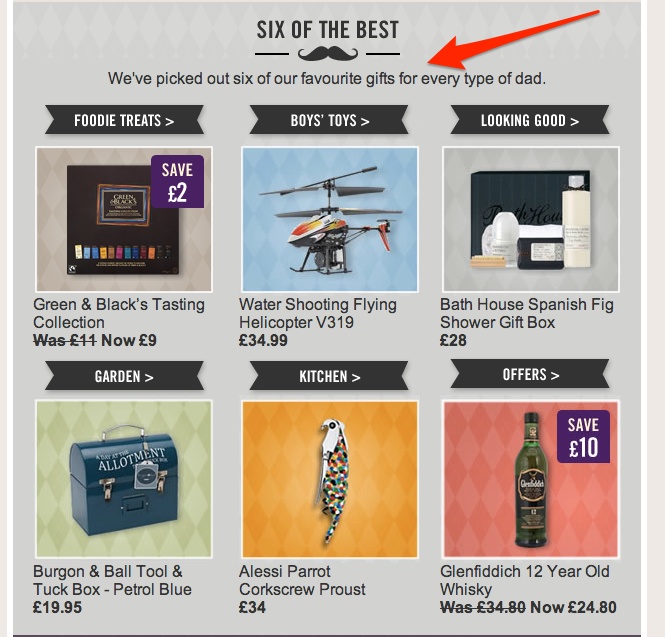 On a side note, there is an interesting study conducted by Hubspot and BrainSINS which discovered that you shouldn't spend too much time thinking of what products to suggest. In fact, the research showed that automatically selected products delivered 73% more clicks than hand picked ones. Moreover, they generated 46% more revenue than hand picked ones.
Nonetheless, it also confirmed that presenting additional products increases conversions.
4. Value Adding Content
Lastly, each email should also offer something that adds value to your users. It doesn't have to be anything special, a tip or advice on using your products, a link to a video or an article your audience will find interesting, an announcement. It doesn't matter as long as it provides value to your customers.
Of course, you can't please everyone. No matter what advice or information you share, there will always be someone displeased with it. It shouldn't discourage you. If you know your audience and their needs, you should be able to offer valuable advice to most of them and build your reputation.
Creative commons image by Squiggle / Flickr