4 Great Ecommerce Loyalty Programs That Marketers Can Emulate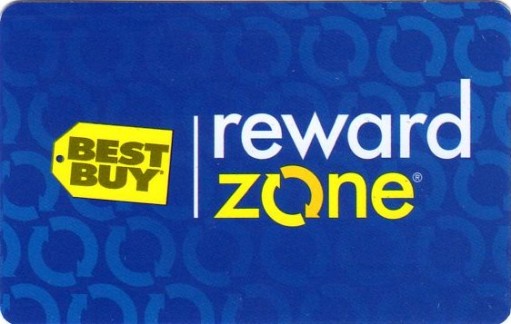 As more businesses begin to recognize the value of innovative loyalty programs, we're seeing an influx of creative and outstanding programs for generating customer loyalty. Encouraging customer loyalty not only requires some degree of originality, but also the ability to recognize when you've stumbled onto something with staying power. Some of the most notable customer loyalty programs this year involve offering traditional benefits with a modern twist, and all of them involve knowing the customer well enough to deliver rewards they actually want and care about.
So far, 2014 has presented consumers with some excellent options in terms of loyalty rewards programs. Some of the top contenders in the loyalty program game have made great innovations that caught consumers' ever-critical eye, while others have managed to succeed by simply doing more of what they've done well in the past. Whether you plan to build off previously successful strategies or are looking for a completely fresh concept to inspire you, it's worth considering which techniques are being used for big brand names in their loyalty programs.
Here are four amazing loyalty programs that continue to earn customer loyalty and can teach competitors a thing or two about branding.
1. Best Buy: Reward Zone
Best Buy's Reward Zone is a tiered loyalty program that offers members a single point for each dollar spent. At every 250 points spent, members also receive a $5 gift card for the store. More frequent Reward Zone customers who spend over $2,500 per year are levelled up to Reward Zone Premier Silver, which provides even more discounts for items in-store and online, as well as discounted shipping and delivery, and some one-on-one time with the Geek Squad.
Why it's great: Best Buy's Reward Zone resonates with customers because it combines awesome loyalty perks with the one thing its brand is mostly strongly associated with: technology. Reward Zone succeeds in bringing old customers back into the store while engaging with new potential customers through a medium they understand.
How it stands out: Reward Zone makes excellent use of mobile apps on both iPhone and Android. Best Buy did not simply create a branded app to track customer rewards, they invested in creating a sleek and modern user experience that set the app apart from other branded applications. The company encourages consumer engagement by rewarding those who interact with the brand through the mobile app.
 What you can learn: In order to keep pace in an ever-evolving industry, Best Buy had no choice but to innovate and grow with the times—which have changed considerably since the company first entered the tech business in 1966!
Recently recognized by Flyertalk as the "best hotel rewards frequent guest loyalty program," there are a number of things Starwood Preferred Guest does right. Starwood is responsible for running a number of hotel chains throughout North America, and its loyalty program provides travellers with benefits and discounts associated with popular hotels and restaurants.
 Why it's great:  It's not only free to obtain a membership, members save cash by dining at Starwood restaurants and staying at Starwood hotels, with year-round discounts of up to 30%. And with virtually no barrier to entry, Starwood clients have little reason to not become members.
How it stands out: Although the program is targeted towards frequent travellers, SPG members can also reap the program's benefits in their hometown through special member's promotions at Starwood restaurants. Starpoints further provide members with insider access to concerts, sporting events, and movie premieres, thereby bringing the rewards program to life and establishing itself as a constant fixture in members' lives even when they aren't travelling.
What you can learn: Part of SPG's continued success comes from its ability to create real value for consumers outside of Starwood hotels and restaurants, with Starpoints redeemable for unique experiences as well as travel discounts.
3. Sephora: Beauty Insider
Selling beauty products around the world, Sephora is a French cosmetics company with a clever branding twist. Signing up for Beauty Insider allows consumers to receive seasonal promotions, rewards, gifts, as well as free beauty classes—a unique perk that strongly appeals to Sephora's target market.
Why it's great: Casual makeup consumers may be enticed to shop more often once they join, but there's no pressure, drawbacks or cost to joining. The program also includes a Very Important Beauty Insider (VIB) tier and a VIB Rouge tier, which customers can reach by spending a certain amount within a calendar year. Consumers can also attach their loyalty card account to their smartphone.
How it stands out: Consumers can earn rewards and benefits from Sephora's Beauty Insider program without ever spending a cent, thanks to the free birthday gift given out to each member on their date of birth. For those consumers who do shop frequently, the redemption process offers two options depending on how many points you have: redeeming 100 points get consumers free product samples, while redeeming 500 points earns a more substantial freebie.
What you can learn: If you're going to create a loyalty program with multiple tiers, make sure the rewards at those higher levels are worth it to the customers to spend that extra amount. Sephora offers amazingly enticing rewards that strongly appeal to their consumer base.
The coffee industry is rife with competition, yet Starbucks maintains its position as leader in both industry sales and customer loyalty. The My Starbucks Reward program is just one of the reasons consumers return to Starbucks each morning for their daily dose of caffeine. The program offers a number of ways for customers to collect points (or "Stars") and earn tangible rewards.
Why it's great: Customers can increase their membership from the entry level Green to the exclusive Gold tier by spending more. The program can be accessed either by traditional loyalty cards that must be registered online or directly through the customer's mobile phone.
How it stands out: My Starbucks Rewards provides incentive for increased customer loyalty with its two-tiered program, which offers decent perks at the initial Green level but fantastic perks to Gold members. Starbucks stars can be earned in a number of ways that encourage both online and offline customer engagement.
What you can learn: Good loyalty programs don't have to be complicated, but they do have to offer real value. Starbucks has garnered serious brand advocates through its quality products and its simple yet generous rewards system. Offering rewards that customers actually care about and making it easy for them to collect are two key strategies at the heart of Starbucks' strong loyalty system.
Stepping Out of the Box
There's more to quality customer service than offering a great product, service and customer support (although these elements are crucial)—it involves giving back to your loyal consumers in exciting new ways. Hopefully the above examples of 2014's impressive loyalty programs will inspire your company to create or innovate your current rewards program into something extraordinary.
Tagged 2014, Loyalty, Loyalty Programs, Rewards