4 Recent Adwords Changes Affecting Online Stores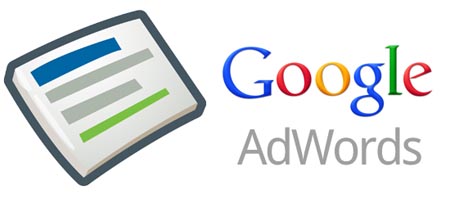 When it comes to online advertising, one thing's certain – it's evolving at an astonishing pace.
Take Adwords for example. Just when you get the hang of it and start seeing higher conversions, Google updates the system. Or introduces new functionality, throwing you off guard.
Again.
But to make the most of your PPC budget, you must keep finger on the pulse. Here are 4 recent Adwords changes you should act on if you haven't already.
1. Dynamic Sitelinks
Affects: All Advertisers
Severity: Low / Medium
I guess we've all grown used to those few links pointing to specific inner pages on a site as a norm in search. Although first launched to enhance organic results, sitelinks made their way to paid listings as well.
But this summer Google decided that if you haven't set up any sitelinks in your ad groups, in order to help searchers get the information they want faster, Google will now automatically create those sitelinks for you.
This may seem like an insignificant change, but just like everything relying on a machine to decide, there is a large scope for error.
Luckily the fix is simple. Set you your own sitelinks to avoid having random links showing in your ads.
2. Callout Ad Extensions
Affects: Online retailers
Severity: High
Introduced in September 2014, this could be one of the most promising updates to Adwords this year.
This update allows to add an extra line of text underneath an ad to include callouts – your selling propositions:
Free shipping.
Price matching guarantee.
24/7 delivery.
Same day shipping.+
And many others.
This is a great opportunity to highlight factors influencing a searcher's buying decision and increase your ads CTR's.
Free shipping is the second highest factor influencing purchase decision after product quality. It is followed by easy returns, customer reviews, special size, and novelty among others (source).
Being able to display those USPs in your ad copy gives you a chance to stand out from other advertisers, increase your CTR and bring more targeted buyers to your store.
3. Close Variant Matching
Affects: Everyone using Adwords platform who used to opt out of close variants matching.
Severity: High
According to Google, 7% of search queries contain a misspelling. Moreover, two people searching for the exact same information might still use different search term variations.
To provide searchers with the relevant results, Google matched those close variants, regardless of a spelling.
Up until now however, advertisers could opt out of having ads appear for phrase and exact match close variants (misspellings, plural forms, abbreviations etc).
Not anymore. As of September this year, Google discontinued the option to opt out of close variants. Now, your ads will display for keywords the search giant might consider closely similar or matching the one you bid on.
The only way to prevent receiving clicks on irrelevant keywords now is by closely monitoring your search terms and marking unwanted close variants as negative keywords.
4. Upgrade of PLAs to Shopping Campaigns
Affects: Online Retailers
Severity: Very High
This is by far the biggest change affecting online retailers. In October, Google integrated the former Product Listing Ads into Google Adwords Shopping Campaigns.
This integration offers some great benefits to online retailers:
Easy inventory management. From now on, retailers can manage their products directly within Adwords through Google Merchant Center. This means that the process of promoting your products through PLAs just got much easier.
Better reporting. This new integration also means more data available to ecommerce advertisers. With Shopping Campaigns, you can access and filter data to really get down to the bottom of things.
Industry benchmarks. Lastly, Shopping Campaigns also allows you compare your ad's performance against industry benchmarks: average cost per click, standard open rates and even the competitors' share of impressions.
Even though some skeptics question the validity of this data, it's still worthwhile to monitor how your ads perform compared to others in your industry.
Conclusion
AdWords is constantly evolving. Google introduces new features and updates their existing functionality all the time. Some of those updates enhance your advertising opportunities. Others, if you don't act upon them, might result in reduced performance and increased spend.
In order to make the most of your PPC budget then, you need to stay on top of new Adwords functionality and optimize your campaigns to make the most of new functionality.