3 Common Problems Retailers Face with Affiliate Marketing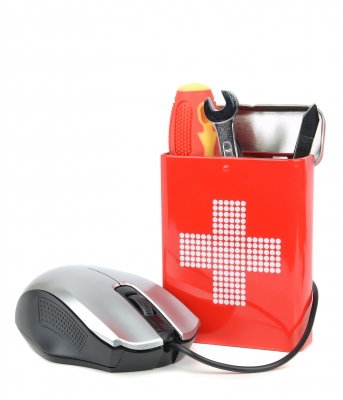 Many retailers have taken advantage of the profitable revenue stream known as affiliate marketing.
Shopify offers up a very simple explanation for this relatively simple marketing strategy:
The basic premise is that you let other people market your products and send you website traffic.

In return, you pay them a percentage of any sales that are made that originate from their efforts.
This means that while your marketing team focuses on the larger aspects of generating revenue and promotion for your brand, you can rely upon a team of dedicated, independent marketers who pay for their own marketing resources out of their own pocket.
They do this in hopes of creating an easy revenue stream of their own.
When they send qualified leads to your e-commerce page to make purchases, then your company makes money, and they share in a small percentage of the bounty. Everybody wins!
So, if this is such a win-win scenario for everyone involved, then why are there retailers who are hesitant about initiating an affiliate program, and why are there retailers doing a poor job of promoting their current affiliate program?
The answer often comes down to one word: FEAR!
What Are Retailers Afraid Of?
Why in the world would any retailer be afraid of utilizing a successful revenue stream, you might ask. Sure, it might scare an especially image-conscious brand to hand over any aspect of the marketing process to complete strangers, but Internet Retailer disproves any surface-level fears that might arise, by stating:
Word-of-mouth referrals, like those that come from third-party affiliate web sites, have a higher conversion rate than a brand's own advertising, because consumers don't see a third party as having the same bias as a retailer.

A study conducted by Forrester Research, Inc. found that few consumers think that coupons and other offers being promoted on other web sites degrade a web site's brand. Econsultancy says 30% of affiliates are now sending at least 20,000 visitors a month to merchants' websites.
Still, there are common fears that arise, and the great news is that those fears are often easily addressed.
Below are three of the most common fears that e-retailers face in affiliate marketing, and how those fears can be managed and resolved for all participating parties:
Problem #1: How to Select Affiliates for Your Program Who are a Good Fit
Most retailers place a link at the bottom of their e-commerce sites, inviting just about anyone to sign up for their affiliate marketing programs.
The problem with this is that the process does nothing to screen out the wrong types of affiliates, nor does it do anything to build a relationship with new affiliates in order to set them up for success.
Solution: Nurture Relationships And Manage Expectations Early
The fact is, some of your brand's affiliates will do most of the heavy lifting for your program early on, while some won't have access to the same resources in order to generate vast revenue. And then, some of the affiliates who sign up for your program will suffer from shiny object syndrome and move on to the next affiliate program that captures their imagination before giving yours a chance to work.
Your affiliate manager should focus on sifting out affiliates who could potentially be a bad fit early on. They do this by previewing a potential marketer's platforms, and by chatting with them as a group. The affiliate manager should completely explain the goals and values of the brand. Finally, the affiliate manager should offer their marketers best practices in order implement a successful campaign.
Problem #2: How does an E-Commerce Retailer Address Rouge Affiliate Marketers? 
One of the dangers of allowing independent affiliate marketers to represent your brand is the fact that they can go rouge at any time.
For example, not only can, say, a mommy blogger represent a retailer in a manner that serves to tarnish the brand, but the mommy blogger/marketer can also misrepresent themselves by stating that the brand's management gave them permission to write vulgar, brand-tarnishing material on their marketing platforms.
Solution: Proactive Brand Reputation Screening
It's very easy for companies to implement brand reputation software that allows affiliate managers to learn what others are saying about them. Even a simple Google Alert will suffice as an inexpensive means of finding affiliate marketing blogs that might be steering too far off brand messaging.
And, again, affiliate managers must be proactive in educating their marketers about products and services. Affiliate managers must also be ready to answer detailed questions that will help well-meaning affiliate marketers maintain professional boundaries, while weeding out rouge marketers.
Problem #3: Affiliates who Abandon or Neglect Their Sites, Leaving Expired Coupons or Promo Codes
This is often a problem for the affiliate marketer who suffers from shiny object syndrome and is often enticed by new affiliate programs.
They place their focus on such a vast variety of programs, they often forget to update their marketing platforms for the programs they've already signed up for!
Solution: Staying at the Top of the Affiliate Marketer's Mind
It can't be stressed enough how important it is for affiliate managers to reach out to their affiliate marketing team. But, the affiliate managers should take a page from their own playbook by emailing affiliates with personal messages and regular updates.
For example, it's very common for internet marketers to send "unsubscribe" emails to their list subscribers. This allows disengaged subscribers to remove themselves from the marketing list, and this allows the marketer to pay software fees based on a quantity of subscribers who are truly interested in the marketing message.
Affiliate managers can send their marketing teams their own version of an "unsubscribe" message. This allows disengaged affiliate marketers the opportunity to remove themselves from affiliate programs that they are no longer interested in.
In turn, this will often remind the marketer to remove any online marketing platforms that they're no longer interested in maintaining, which improves the brand's customer engagement perception.
Common affiliate program problems might make you consider ditching your program altogether. But, it would be foolish to ditch a potentially profitable (and easy!) revenue stream when all you need to do is to implement a few simple solutions that gets everyone on the right track for success.
Photo courtesy of FreeDigitalPhotos.net