10 Customer Events Your Loyalty Program Can Reward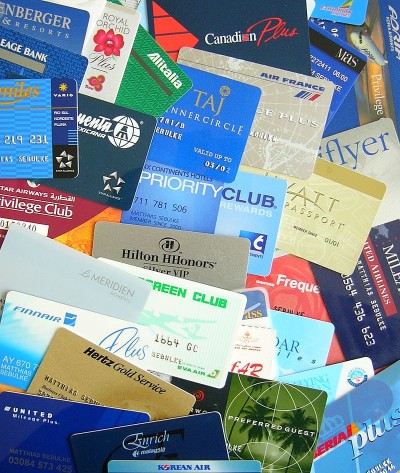 An important yet delicate aspect of customer relations is maintaining an ongoing relationship with ecommerce consumers while consistently creating value through your interactions. When properly leveraged, loyalty rewards programs can play a big part in fostering this sense of 'valued engagement'.
Loyalty programs provide positive opportunities for companies to reach out to ecommerce consumers by rewarding them for an array of significant occasions and milestones. If you're not sure what type of event is worthy of being recognized by your loyalty rewards program, keep reading to find out 10 different events your loyalty program can reward.
1. Customer's Birthday
Perhaps the most obvious event that should be recognized by a loyalty program is your customer's birthday. There are several reasons why this is an effective strategy, the most important being that it recognizes the consumer as an individual with a unique birth date and incorporates your brand into a celebration that each of your customers will experience annually. Joining in the celebration of someone's birthday is both an intimate and fun experience, which serves to strengthen the bond between consumer and brand while also demonstrating appreciation for their patronage.
2. Registration or First Purchase
Depending on the structure of your loyalty program, customers may have the option to register without ever completing a purchase. Whether making a purchase is required to sign up for your loyalty program or not, it is a good idea to incentivize the first purchase a new customer makes to ensure they feel welcomed and appreciated from the get-go. It will also make it easier for consumers to choose your brand over similar competitors who don't offer clear benefits for an initial purchase or registration for their loyalty program.
3. Anniversary of Registration
Like birthdays, anniversaries are personal and unique to each consumer. Reminding a customer that they have been benefiting from your loyalty system for an entire year is a great way to reinforce their connection with your brand. An anniversary symbolizes an ongoing relationship and notifying a consumer of their anniversary with your loyalty program while offering an additional reward is a nice way to remind them how much they enjoy your product or service. Offering a special incentive on this milestone occasion is an effective way to stimulate sales.
4. Every X Number of Purchases
Another way to acknowledge a customer's continued brand loyalty is to reward them for making a certain number of separate purchases. Even the most basic loyalty card systems run on the principle that it pays to be a repeat customer. By incentivizing consumers to meet a certain threshold in terms of individual purchases, you reinforce their decision to align with your brand and help shape their purchasing habits.
5. Every X Dollars Spent
An alternative to rewarding individual ecommerce purchases is to reward a certain amount of dollars spent. This approach encourages larger purchases while allowing many customers to benefit from their regular spending habits. Some loyalty programs reset after a specified spending threshold is met, while others continue to offer more valuable rewards at higher spending intervals. Whichever of these two approaches you choose, you should reward loyal consumers who invest the most in your brand at whatever spending threshold makes sense for your industry.
6. Official Holidays
A savvy marketer looks at a national or statutory holiday as a clear opportunity for injecting new life into a marketing strategy, and it wouldn't be smart to waste this potential promotion. Designing seasonal promotions around official holidays or widely recognized events gives your brand a sense of timeliness and relevance while providing additional rewards to your consumers. Of course, it can be tricky to stand out amid all the other typical holiday campaigns—but ignoring statutory holidays completely may disappoint consumers who otherwise enjoy the value provided by your loyalty rewards.
7. Meaningful Company Dates
Incorporating significant company dates into your loyalty rewards calendar not only informs the consumer about your company culture, it helps them feel connected with your brand. The function behind this approach is similar to celebrating your consumers' birthdays, but the concept is reversed: instead of simply offering a free reward on your consumers' birthdays, invite them to celebrate with your brand on a major company milestone or anniversary with a loyalty rewards bonus.
8. Brand-Wide Sales
Taking advantage of the perks, deals, or rewards associated with a loyalty program shouldn't hinder consumers from benefiting from any other promotional strategies employed by your brand. Alerting customers who use your loyalty rewards program of brand-wide sales doesn't necessarily require you to allow double dipping in terms of claiming a reward, but all of your consumers deserve to be informed about current specials and discounts so they can choose to partake or tell a friend about the special.
9. Timed Spending Thresholds
Encouraging long term consumption of your brand through the use of loyalty programs is fantastic, but encouraging that same level of consumption in a shorter timespan is even better. Placing a deadline or expiration date for earning a certain reward bumps up your sales within the set timeframe. For instance, offering a special reward for consumers who spend a certain set amount within the upcoming week (or month or even year), will boost sales during that set time period and give your consumers the potential to reap better loyalty rewards more quickly.
10. Successful Referrals
Some brands may choose to reward referral attempts, but the best way to guarantee new consumers while simultaneously rewarding your current ones is to reward successful referrals—and generously. Whether you specifically reward referrals for certain products, for your brand in general, or even referrals for your loyalty program, don't underestimate the importance and potential of new consumers. Of all the customer events you can possibly choose to acknowledge or reward, consumers who deliver referrals deserve a star-studded treatment.
Tagged Actions, Behaviors, Customer, Events, Loyalty, Rewards