The 10 Most Common SEO Questions Online Retailers Want Answered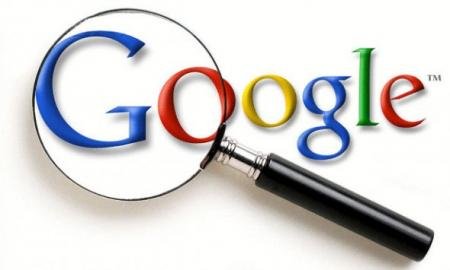 I guess this is something we can both agree on:
SEO is confusing.
Intimidating.
And annoying at times too.
Just when you finally get the hang of it, Google changes the rules and you need to start all over.
But it works.
According to one report, traffic arriving at the checkout from organic search converted at 3.68%. Paid search traffic, on the other hand, converted at 0.88% only – a 122% difference!
But given the very technical nature of SEO, it's no surprise that its many aspects confuse online retailers.
That's why we decided to collect and answer to some of the most common SEO questions online retailers ask.
1. What is Domain Authority?
To put it in the simplest terms, Domain Authority (DA) is a metric used to predict how well a particular website may perform in search.
You see, many SEO experts believe that the website's authority is the most important search ranking factor.
Of course, no one is entirely sure how Google and other search engines evaluate authority. There are factors, however, that many experts believe might contribute to it, especially the age of the domain (calculated from the date of the first registration) and the domain's popularity, measured by the amount and quality of links pointing to it.
Domain Authority (DA) is a metric that tries to establish a website's authority by analyzing those two (and a few other) factors.
The simplest way to find out your store's DA is by using a Mozbar. This browser extension displays various information about a website you're viewing.
2. How Does Google Determine Where to Rank My Store?
I bet this has happened to you at least once:
You put a search for your products only to find a store with inferior products, higher prices and ridiculously bad customer service outranking you.
Unfortunately the only thing to blame for that is the Google's search algorithm. The search engine uses over 200 various factors to establish how to rank a site for particular keywords.
These include:
Optimization for particular keywords,
The overall site quality,
Site's popularity, measured by the amount of other sites linking to it,
The site's technical setup,
The quality, length and optimization of your content,
The frequency of updates,
The amount and quality of backlinks,
Social signals,
And many, many more.
Based on these factors, Google determines if a site is a) relevant to the search phrase and b) will deliver the best information to the user.
And Google ranks you based on how it stacks up against other domains competing for the phrase. If you want to dig deeper into how Google ranks sites, check out this guide by Quicksprout.
3. What is On-Site Optimization?
The term on-site optimization refers to search ranking factors related to your website – pages, title, and description tags, site structure, keyword optimization, content (both quality and length), technical setup, site speed, domain, and many others.
On-site SEO is often considered as the foundation of all search engine optimization efforts. A poorly optimized site, in spite of having a large amount of backlinks pointing to it, stands very little chance to rank. A well-optimized site, however, can rank even with a minimal amount of links.
4. Why Do I Need a Blog, Since It's Not Selling?
Its true: blog traffic rarely converts into sales.
Visitors who come to your store through a blog post are often at an early stage of a buying cycle. They intend is to learn about their problem rather than to compare alternatives and/or buy.
And hence, they rarely do.
But that doesn't mean that blogging doesn't offer strong benefits to your store. Every new post you publish on the site offers you a chance to:
Rank for new keywords,
Attract buyers, who have never heard of your store before,
Grow an audience,
Solidify your relationship with your audience,
Earn links to your blog posts,
Update your site with fresh content,
Increase your brand awareness and much more.
In other words, blogging increases your reach, strengthens your SEO efforts, and spreads information about your brand. And when it comes to conversions, blog traffic can be converted in other ways, like email signups, free resource downloads, or contests.
5. Can I Use a Manufacturer's Product Description on My Site?
In short, yes.
But it doesn't mean that you should.
Using default descriptions can lead to a number of SEO related problems. For one, by doing so you are displaying duplicate content on the site.
Duplicate content is content that appears on the Internet in more than one location.
In principle, there doesn't seem to be anything wrong with that. But from a search engine's point of view, duplicate content makes it difficult to discern:
Which version is more relevant to a particular search query and,
Which version to display in search listings.
In other words, duplicate product descriptions might affect your site's rankings.
But there is another benefit of using custom product descriptions:
You can target your audience's needs.
Generic product descriptions are just that – generic. Manufacturers often write them from their point of view, boasting about product features and technical specifications.
But they rarely include anything that would make a customer choose a particular product over another.
By writing custom product descriptions, you have a chance to target your customers' needs and problems and show them how your product will solve those problems.
6. How Many Times Should I Include the Keyword in a Product Description?
In the old days, before Penguin and Panda updates, SEOs focused on the keyword density – the amount of times a particular keyword appeared on a page.
And the more mentions of your keywords in the copy, the more relevant the page seemed to particular phrase.
Today, however, keyword stuffing results only in a penalty and removing page from the search results.
Therefore, there is no ideal number of times you should mention a keyword on a page.
When writing your description or other copy, try to include your main key phrase at least few times, but make sure that first and foremost, the copy is readable and has a logical flow.
Remember, it is better to feature great, helpful, and high-quality copy with fewer keywords than poor content stuffed with the main keyphrase.
7. Can I Submit Blog Posts From My Site to Other Sites to Build Links?
Technically, yes.
But Google will consider them duplicates. It will give a lower value to them (and depending on the authority of the site you repost on, your duplicate might even outrank your original post).
The search engine might also divide the page rank among all the copies (meaning that your post's authority will diminish). So as a rule, you should always post original content, be it on your site or when guest posting.
8. Someone Approached Me with an Option to Buy Links. Should I Proceed?
Absolutely not!
Buying links goes against Google Webmaster policies. If you're caught, your site will be penalized (and in a worst case scenario, will disappear from the search index altogether).
In today's search landscape, the best links you can get are earned. Blogging, publishing great content, PR, and other techniques will help you generate valuable links without having to worry about Google penalties.
For more information, check out my guide to the best ways to build ecommerce links in 2015.
9. Does Running AdWords Ads Help with Rankings?
Nope.
Or at least, there is no proof that it does. Both channels affect one another in other ways though.
Studies show that a company with both AdWords ads and organic listings per keyword can expect a higher click-through rate than a store focusing on a single channel only.
This 2007 study by Enquiro revealed that brands with top organic and paid listings achieve a 2.2x lift in aided brand recall (source). There is no direct influence of PPC ads on rankings, however.
10. How Do I Know if Google has Indexed All My Pages?
There is actually a number of ways:
Google Webmaster Tools – Log in to your account and go to Google Index > Index Status. You will see how many pages Google indexed on your site.
Manual search – search Google for site:yourdomain.com. The search engine will retrieve all pages indexed on the domain.
Screaming Frog – this SEO crawler can go through your site to establish the total number of pages plus highlight some problems with each page (if any…).
Over to You…
Are there any other SEO related questions you'd like us to answer? Let us know in the comments.