Two New Year's Resolutions for "Buff" Content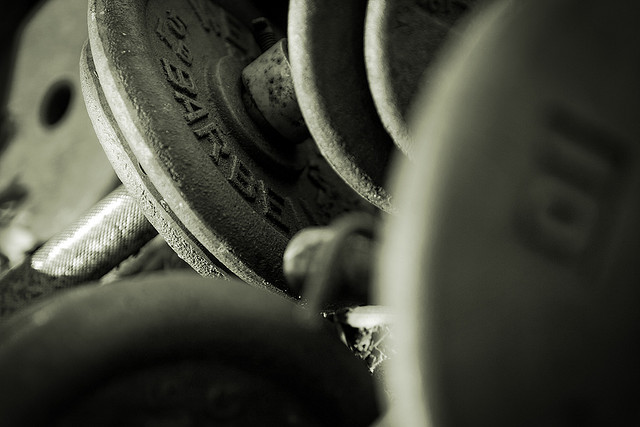 It's that time of year. The season where festivities, sugar plums, and Christmas trees are replaced with gym visits, salads, and a treadmills.
Resolutions are a method for  ensuring a successful year and creating a "new you".
If you want your business to have a successful year, your web content deserves goals for 2015 as well. Whether you want to want to continue the success you saw in 2014, or move past a rocky year, these resolutions will keep your content on task this year.
Think of it as transforming your content from a slovenly, television-addicted, couch potato to buff, disciplined, Jillian Michaels doppelgänger.
Ready to grab the sweatbands and get started?
Slim down – make your copy shorter!
Everyone is busy. In a society where mobile technology reigns, inboxes are managed on the run. Gone are the days of grabbing a cup of coffee and sitting down in front of a 24-inch monitor to catch up on the day's correspondence.
Viewed on a 4.8 inch screen as readers sit in the carpool lane at school, wait for their latte at Starbucks, or lay curled up in bed as they're drifting to sleep, emails and blog posts are read when there's time to kill.
A whopping 66% or emails are now viewed on a mobile device. With smaller screen real estate, there is no room for fluff content.
People consume easily-viewed content. After crafting your copy, preview it on mobile devices before posting. While some content may seem brief on a computer screen, it can read like a copy of War and Peace on a tiny iPhone screen.
Long copy loses your audience. Once you write your copy, go through it with the red pen and slash at least 25% of your content. Then, go back and slash another 25%.
I know this seems cruel, but you will rid your work of unnecessary phrases, redundant information, and useless paragraphs. As writers, we are emotionally attached to drafts. But, great copy comes after the fifth (or forty-fifth) iteration. The process can be excruciating, but the end result is excellent, engaging copy.
Think of the brilliant slogans that always stick with you: "Think small", "Think different", "Eat fresh", "Just do it." These slogans are successful because they are descriptive and succinct. Concise copy is brilliant copy.
Get fit – use only strong verbiage!
While we're on the subject of brevity, clear, strong language is the lifeblood of excellent copy.The last thing you want is for your copy to read like a 1950's primer: "See Jane. See Jane Sit. Funny Jane."
When it comes to boosting the caliber of your writing, there's no shame in going "back to school". With a quick Google search, you can discover a plethora of resources available to transform bland text into vivid, descriptive written words.
Consult this worksheet to kickstart your outstanding verb usage.
Concoct a list of "banned" words that you will no longer allow in your writing. Exclude words such as "very", "really", "said", and "was" from your vocabulary immediately. (This also applies to heavy industry jargon, as well, if you're in B2B ecommerce.)
Sure, it takes far more work and concentration to craft excellence, but the results are worth it! Take the time and energy to develop your content and be amazed by the results.
With bloggers vying for attention on every corner, standing out in a crowded market is vital. If you want to be read, craft content that packs a punch.
Just as New Year's resolutions are inclined to fail without outside motivation, to become excellent, your copy needs support from outside forces as well.
So get accountability – use an editor and seek insight from outsiders. Think of this as the fitness coach for your content.
A friendly outside force to keep your copy fit and relevant. While you may be an outstanding writer, you cannot be a one-man band. Ask someone else to edit your work. Even if you're a professional writer, they'll catch the little mistakes you're likely to overlook.
Not only will an outside perspective catch any mistakes, you'll also grow as a writer with continual outside input. Willingly receive feedback, and be surprised at the writer you become (and the outstanding copy you create).
Happy 2015, here's to a year of outstanding copy and fulfilled goals!
What goals do you have for your content this year? What successes would you like to replicate from last year? Share in the comments below!