The Last Week of Christmas e-Commerce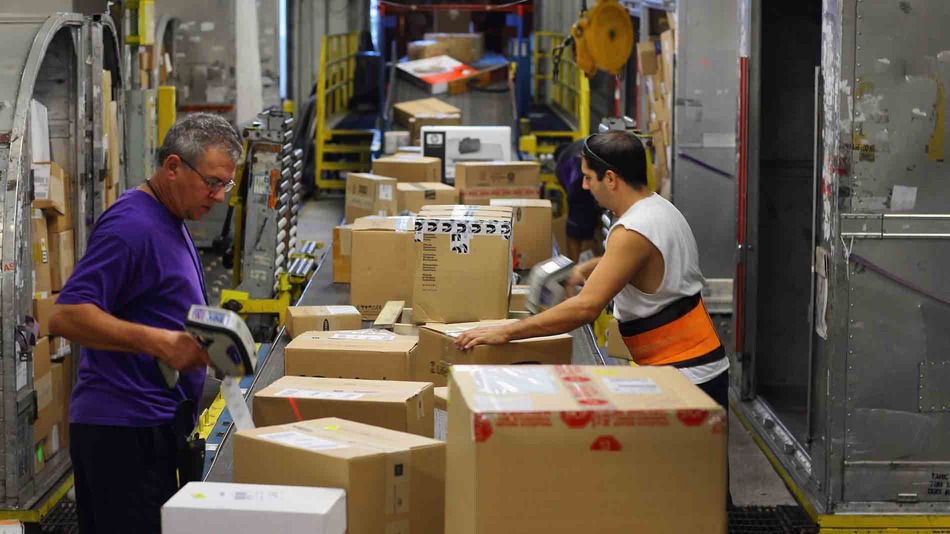 With just one week left until Christmas, it is time for the last minute shoppers come out of the woodwork with their long lists of present to buy. Desperate to find the right gifts in just a few days, these consumers will be looking for speedy shipping options and eye-catching items. Here are some winning e-commerce strategies to capitalize on as this Christmas season.
Christmas Shopping Goes Online
For the first time this season, the Internet ranked as the top venue for expected shopping with 47 percent of consumers planning to shop on e-commerce sites, including auction websites. What will they be buying? The top ten big sellers this season are predicted to be:
1. Gift Cards
2. Tech Products
3. Toys
4. Food
5. Apparel
6. Video Games
7. Cookware
8. Sporting Goods
9. Jewelry
10. Alcoholic Beverages
And an estimated 500,000 e-commerce stores in the U.S. alone are competing for consumer business.
Shipping Costs Are #1
For online consumers, it turns out that shipping costs rank as the top factor in choosing an e-retailer. Free shipping was preferred by 66 percent of consumers in a recent study from Deloitte. This beats out other aspects such as ease of shopping, merchandise selection, speed of checkout and even low prices.
When asked what sort of special deal or discount would persuade them to become a return customer, consumers once again responded with free or reduced shipping costs. And when shoppers are asked in what area e-commerce shops can improve, the overwhelming answer is free or discounted shipping.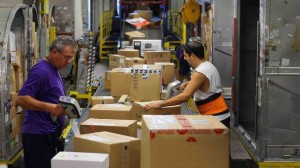 Further proof of the importance of shipping comes from last year's Free Shipping Day on December 17, 2012 which proved a gigantic hit with online sales soaring to $1.013 billion in just one day and proved another success this year. Free Shipping Day also demonstrates that even last minute shoppers care about shipping costs.
But as the days until Christmas morning rapidly pass, shoppers may turn from the mantra, "I don't want to pay for shipping," to, "I just need my items right away." This is a great opportunity for e-retailers to deliver what customers are looking for—or at least work with the right companies who will deliver on time.
Improving Customer Service
As the days tick down, "shoppers grow frantic and have high expectations of getting their packages in time for the Christmas holiday," explains Rafael Zimberoff, the Product Manager for ShipRush. "Getting shipping right is never so important for online merchants than this time of year."
Zimberoff suggests that e-retailers be detail oriented and maximize efficiency. Items that cost more than $50 should always include an invoice copy or packing slip inside the box. Purchasing parcel insurance should only be considered when the cost of the item can not be easily absorbed by your company if it were lost in the mail.
Be especially careful to ship the correct orders so as to avoid any mistakes in delivery which could cause the customer angst and dissatisfaction. After all, there are few things more annoying than having to hand a loved one an IOU because their actual gift didn't arrive in time or had to be returned.
Finally, take advantage of packaging and turn it into a form of marketing to kill two birds with one box. By including a self-promotional catalog, coupon, pamphlet, packet of business cards or logo sticker in or on the cardboard box, you can combine item delivery with advertising. As your customers open their packages, you have their attention. So it is the perfect time to throw in some simple marketing materials which will be associated with the excitement of opening the package and discovering the item(s) they ordered.
So while you are hoping that Santa brings your company some new software, staplers and lots of sales in the new year, you can use these tips to attract last minute shoppers and ratchet up the quality of customer service.
Image from mashable.com
Tagged branding, Customer Experience, holiday, last minute shoppers, packaging, shipping, shipping costs