Is Video Marketing Useful for Your eCommerce Website?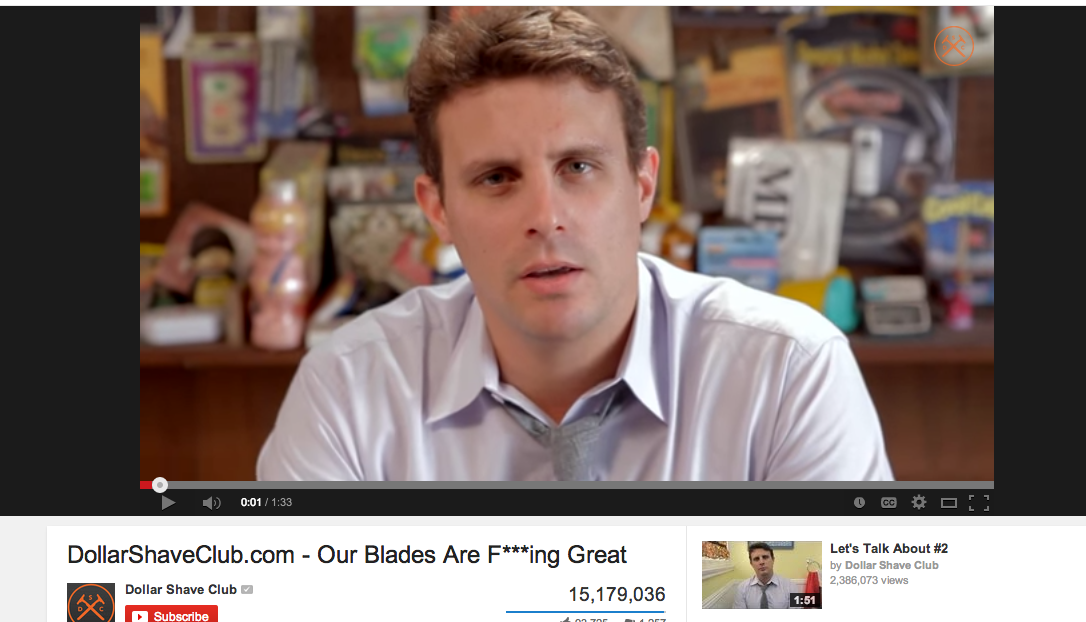 Video marketing is new "hot" topic today as more companies start to look at creating comprehensive content marketing strategies. We can see the engagement videos are getting and e-commerce sites are hoping to cash in early to this new trend but is video marketing worth the addition (and significant) cost?
What is Video Marketing
Video marketing involves using videos as part of your content marketing strategy. While we may quickly think about something like TV ads, video marketing is usually not as complex as that (or expensive). Some examples include:
Videos instead of articles for blogs
Product videos
Video Ads
Explainer videos
Let's look at a few companies who are using videos in their online marketing efforts.
Vidyard
Vidyard is a product that helps you host your marketing videos and they of course, use video quite extensively. We can see that they have an explainer video in their homepage. This short video gives you an overview of what they do.
We can also see how they use videos in their blog. Sometimes the video will become the primarily piece and other times they use them as supplemental media. Either way, they take advantage of videos throughout the entire site.
Zappos
Zappos uses videos throughout their product pages. They have different angles of each product and they have a video showing the complete product. The video gives a great look at the product, something that multiple pictures just can't really capture. Take notice at how the video they use is very short, around 10 seconds.
You know have a basic idea of how video marketing can be used. Let's look at the actual benefits of going through all the trouble of creating videos. After all, videos can be quite expensive to make especially compared to something like text articles.
Move the Needle on SEO
Videos can seriously help you in your SEO rankings. At the current moment, Google and Youtube are favouring videos over other results such as simple links. This may not last forever but we are at a time where videos can help you get to the top of the rankings in Google.
Videos can also get you into the second largest search engine in the world, Youtube. Youtube is no longer just the place for funny cat videos. It is a serious search engine that only serves one type of result, videos. Businesses of all sizes are creating Youtube channels to try reach more people.
These brands can then use the videos to drive traffic back to their websites or other profiles like Twitter and Facebook. Either way, Youtube needs to become part of your content marketing strategy since it will only get bigger and more important.
Boost Conversions
Videos can also help with your conversion rates. The explainer video that Vidyard uses is a great way to increase engagement on that specific page and you could do something similar. In fact, videos can increase your conversion by more than 25% even if your customers don't watch the actual video.
The same logic would apply to product pages where you can add videos to increase the number of people who purchase the item or add it to their carts. You could also think about creating video testimonials to use throughout the site and in key product pages. Reading a review of your product is great but seeing someone talk about your product is even better.
Part of Your Blog
Just like Vidyard, you can also start adding more videos to your blogs. See if adding a supplemental video to your posts helps increase engagement. It doesn't have a video you created, just any video that is relevant.
You can then start to experiment by creating your own videos as blog posts. Could videos performs better than just purely text articles? Could you have a video and the usual text article? These are all experiments that you can run over a few weeks or months.
Also remember that Youtube can become a secondary source of content for your brand. Youtube even allows you to create playlists with content from other people reducing the need to create all of the content yourself.
Build Your Brand
Finally, every video that you create helps you build your brand. Your customers can connect with you on a more personal level and develop a stronger relationship. Videos allow you to be authentic with your customers by actually showing them your face or your team.
A great company who did this is called DollarShaveClub.com. Watch their short video below:
The video is great and makes you want to buy their razor blades. This is the power that video can bring to your e-commerce site.
Do you have any tips on using videos? Let me know in the comments.

Tagged video