Thinking Outside the Box for Your SEO Links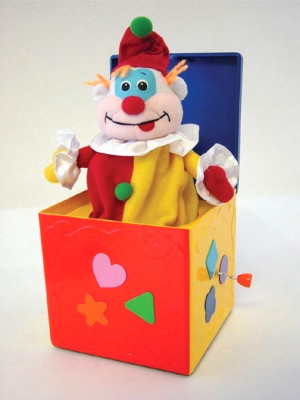 Even with everything that's being said about link building dying out, nobody can really deny that you can't do without any link building. In fact, Brian Dean of Backlinko has built his blog into a Technorati Top 100 business blog by doing exactly that!
Unfortunately, link building can be very frustrating and difficult. For a site that I built, over the course of one year, I maybe built 50 or 75 links. This includes everything: guest posting, infographics, resource pages, web 2.0, and just about every other white hat/grey hat tactic in the SEO playbook.
For all of that effort, 75 links don't seem like much.
I think that getting links is difficult (even if you have really epic content) just because of the sheer number of emails webmasters of popular sites must receive.
In the broader SEO/marketing niche, for example, Neil Patel says that he gets over 1400 emails a week. In the online money making niche, Pat Flynn says he gets over 400 emails a day.
Now these guys are powerhouses, but even intermediate bloggers must be getting a decent amount of mail per day to really pay attention to anything specific.
There must be hundreds (if not thousands) of SEO/marketing/online money making blogs out there that are vying to get links to their content from these websites, and sometimes it's just too hard to stand out of the crowd – even if you are trying your best.
The situation here seems like that of applications to prestigious college programs (medicine, law, engineering). Everyone has a high GPA, everyone did pretty much the same extra-curricular activities, and everyone fared very well on their SATs. How are colleges supposed to choose?
Smart applicants get in by sticking out like sore thumbs – some people apply for the weirdest program getting in, and now, there are only a handful of applications – so it is much easier to stand out. Once they are in, they can either pursue their chosen program or some even switch.
Being smart with SEO
SEOs can learn a lesson from these smart applicants.
I first saw the potential in this idea when I read about this year's Shopify Build A Business competition winners. One winner was a website called Drones Etc., that sells aerial photography drones – the multi-rotor helicopters with cameras.
Before you read further, imagine that you are an SEO charged with marketing this site. Go on, have a look at it and come back.
What do you think your particular outreach targets will be? Radio control blogs and forums, right? Maybe even photographers?
It may surprise you to find out that Drones Etc. didn't build a successful business selling to radio control enthusiasts and photographers – instead, they managed their impressive sales figures by targeting an unlikely user: real estate agents.
Real estate agents, it turns out, love using drones to survey and appraise properties. Drones are a non-intrusive way to take great photos of properties from all angles.
Out of the box link prospecting
If we apply the same marketing tactic that these guys used to our SEO outreach, all kinds of new opportunities open up. In the end, what is it that matters anyways? It's for us (or our clients) to get sales, right? It doesn't really matter where the sales are coming from as long as they are coming!
To find these prospects, we've got to think out of the box. Who else would use your product? Then it is only a matter of finding those individuals and reaching out to them.
Even if you subscribe to the Matt-Cuttsian school of thought that decries all guest posting as evil, you can still think of this as PR and outreach. Even if you don't do it for the backlinks (even though they are an added benefit), you are tapping into a customer base with less competition.
If you are stuck in your niche and can't find a customer as out of the box as Drones, Etc. did, you can still try and segregate your customer base into different categories and see which category is the least serviced.
For example, if you sell snowboards, your clients would be pro boarders, leisure boarders, beginner boarders, and snowboarding schools. Maybe one of those customer bases is not getting enough attention.
And there lies your opportunity. Reach out to blogs and websites where that customer base frequents, and you've got yourself a pitch that will stand out from the rest (maybe they aren't even getting any other pitches).
Any other outside the box SEO ideas or stories of clever SEO that you've heard? Share with us in the comments!