Mobile Shopping Payment Methods Nightmare Solved in 2 Steps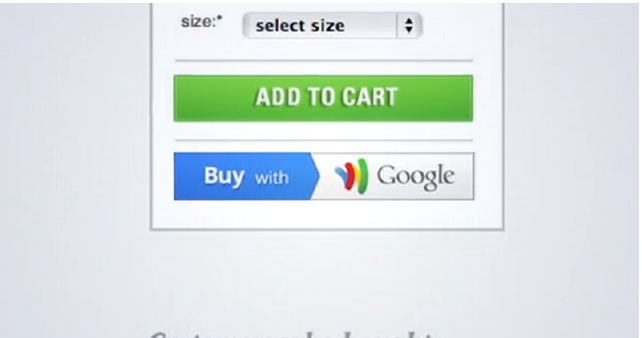 Mobile shopping is no fun. This is a problem for online retailers as mobile devices are becoming our primary connection to the Internet. It's a solvable problem, however. First some background before I tell you the two simple steps…
Mobile conversion rate stinks because of the data entry required for mobile credit card processing. This will continue to be the case until someone builds a direct interface into our mind. (Remember, the term, "all thumbs" is in our lexicon as a bad thing.)
I just counted the characters in my name, email address, mailing address, and credit card info. The count? 102 characters! Add 12 more keystrokes by having to click "Next" after each field. It's a wonder anyone ever buys anything on their smartphone.
Yet some companies are thriving with mobile shopping.
How? These mobile-leading retailers have 2 things in common:
1) Great looking, usable mobile experiences, whether through a dedicated app or a great mobile site.
2) One-click access to stored customer & payment methods to cut down the keystrokes.
Creating a fantastic mobile experience is the price of admission for your mobile shopping success. The real conversion rate magic is to accept a simple tap instead of 100+ characters of contact and payment data so the user can complete their checkout process without going insane.
One-click payment processing typically requires a username & password to access stored information… and assumes this is a repeat customer who has already added their payment method during a previous visit. Most online brands can't reasonably expect their customers to go through the trouble of creating an account on the site, then logging in when they want to shop. Instead of helping, requiring such activity before checkout typically depresses conversion rate.
More power to you if you can get customers to let you store their credit card payment methods. But this doesn't do anything to help first-time customers complete their purchase from their mobile devices. Here's the good news: there's a shortcut to increasing your mobile shopping conversion rate.
Step One: Find a ubiquitous company that will let you piggyback on their customer payment data for mobile shopping.
Here are three great options: Google Wallet (formerly Google Checkout), Amazon Payments, and PayPal Express Checkout. Payment method integration with one of the above is probably already offered by your shopping cart software. Once you get one — or all three — integrated, be sure to promote it heavily on your mobile site. Customers may not even bother checking out if they anticipate a traditional 100+ character experience.
Keep an eye on a couple other services too that may take off as alternate payment methods, such as Dwolla and Square. Credit card companies are also devising their own solutions.
Step Two: Profit!
You don't need to store credit card numbers yourself to offer a one-click mobile shopping experience. Take the tedium out of payment methods and offer a simple solution to your customers. Your mobile conversion rate is sure to get a boost.