Online Retail Reputation Management: 4 Tools to Get It Right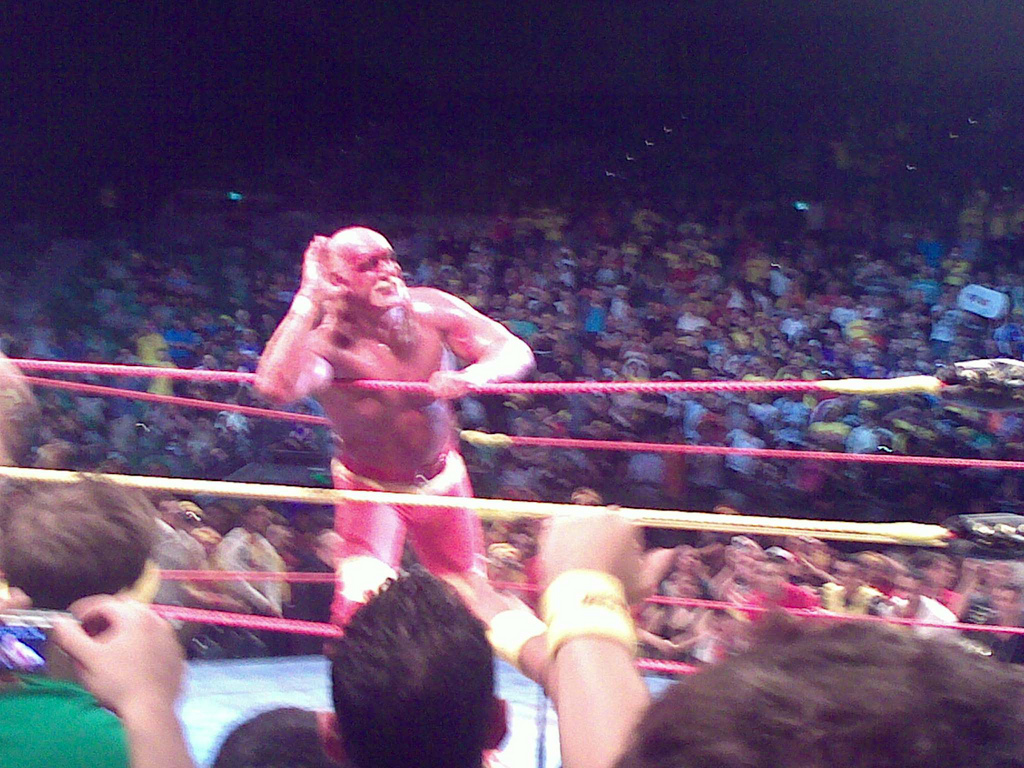 Quick question: How often do you Google your business?
We live in a world of a three way conversations with brands. It is not only you who communicate with your customers but they talk to one another too. And, quite often they do it in public, through social media, forums and blogs.
It is a real challenge to keep up with it all and react in real time to whatever's being said.
Yet, managing online reputation is, in my opinion one of the key aspects of our work. Customers constantly post images of your products online, share their customer service experience or tell others whether to buy from you or not.
We all make mistakes, answer emails with a delay, sometimes we are a bit short with customers on the phone (I know, it should never happen but hey, we all have a bad day sometimes). Customers can report these things to others pretty quickly. They post about them on Facebook or any other online avenue, making their opinion public and widely heard.
We also do some things right, hopefully more often than those mistakes. You can offer some exceptional customer service, have a product delivered super fast or do just about anything that makes your customers happy and they will speak about this online too.
All of their mentions and all your responses build your online reputation.
However, it can be quite difficult to monitor the mentions of your brand. You can't be on all forums all the time, or keep performing searches for your company name everyday. You need to scale those efforts.
This is where an online reputation management software comes into play.
Such apps allow you to set up notifications for mentions of your brand or just about any keyword you want to track and receive updates practically in real time.
If you are looking for a tool that could help you with such efforts, consider one of those tools below:
4 Best Online Reputation Management Tools
Mention
Mention is by far my tool of choice. The makers of it claim that this is an alternative to Google Alerts and they are right. The app monitors a plethora of sources in 42 languages to make sure that you are not missing any mentions of your brand or any particular keyword you want to track across social networks, news sites, forums, blogs or any web page at that.
Moreover, the app allows you to quickly respond to any mentions and take part in conversations. Be it a tweet reply or a Facebook post, you can quickly respond to whatever someone is saying about your store or a product.
A massive plus is that Mention works across all devices, from web through Mac / Windows to mobile operating systems, making managing your online reputation a breeze.
Pros:Very fast, intuitive, works on all devices, free plan suitable for most small businesses.
Cons: Not all sources mentioned seem to work (at least for me, especially forums but as said, it might be the type of keyphrase I am going after).
Cost: Free/$6.99/$19.99/$64.99/mo
Website: mention.net
Buzz Bundle
Buzz Bundle was in fact the very first online reputation management tool I used in my current business until I got my hands on Mention. Unlike Mention, Buzz Bundle is a desktop app only. This is not a problem for most people, however, if like me, you use a number of devices to manage your business, you might have a problem with it.
Buzz Bundle allows to set campaigns to monitor mentions of your brand, website or any particular keyword across many platforms, from social media to forums, blogs and Q&A sites.
Due to its technological nature it is quite slow in use and you have to manually update its status. However, the plethora of platforms available certainly makes up for that one pitfall.
Just like Mention, Buzz Bundle allows to respond to any mentions, participate in discussions and also, manage your entire social networking publishing schedule.
Pros: Plenty of sources and the app is very efficient in researching all of them.
Cons: Slow, only a desktop client.
Cost: Limited free plan or €199 once off payment.
Website: BuzzBundle
Talkwalker Alerts
Talkwalker promises to be the best free alternative to Google Alerts. Now, I already said that Mention does the same thing and the two are indeed in direct competition.
Just like Google Alerts, Talkwalker allows you to set up alerts on specific keywords or search queries and get them delivered to your email at intervals you specify. It can search through news, blogs and discussions to deliver its results.
Pros: Very simple to use
Cons:Limited in terms of what it delivers, doesn't allow any interaction from within the app
Cost: Free
Website:Talkwalker Alerts
Social Mention
Probably the best known app from the list. Social Mention has been around for a while and it was in fact the very first app I started using to manage my online reputation. It is a very limited resource, however, it is enough if you are only starting to work with online reputation of your business. Social Mention can scout various sources like social media, blogs, microblogs, images, videos and Q&A sites searching for a particular search query or a brand name and give you a detailed result along with some statistics.
Pros:Very easy to use
Cons: Only information resource, limited in terms of reputation management
Cost: Free
Website: Social Mention
Your Turn
How do you manage your stores online reputation? Do you know of any other tools that do it better than these four?


About Pawel Grabowski (122 Posts)
Pawel Grabowski is a copywriter and content marketer and the founder of UserMagnet.io, the content marketing agency helping SaaS companies grow the user base and generate quality leads with targeted content strategies.
Find out more about Pawel at smashingcopy.com and connect with him on Linkedin.